Amontillado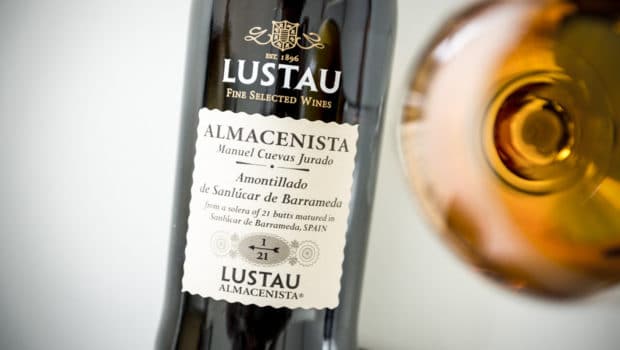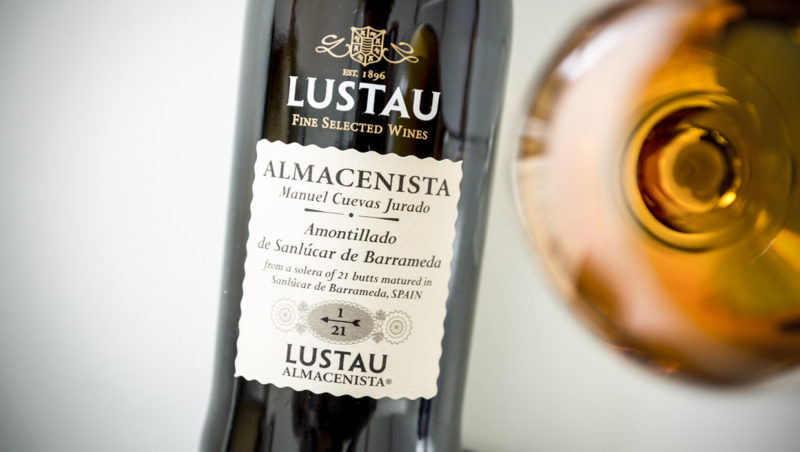 Published on June 2nd, 2017 | by Ruben
0
Almacenista Amontillado de Sanlúcar (Lustau)
A smooth and coastal Amontillado from a respected almacenista
Manuel Cuevas Jurado is a small almacenista in the Calle Trabajadero in Sanlúcar de Barrameda.
Lustau includes two of his wines in the Almacenista series, a Manzanilla Pasada and this Amontillado de Sanlúcar which comes from a solera of 21 butts.
It used to be called Manzanilla Amontillada – a name that suggest a wine with characteristics of two styles (and a moderate age). It's a name that the Consejo Regulador changed a couple of years ago, now it is simply an Amontillado. In any case this wine ages as a Manzanilla for around 5-6 years and ages another 7 years or so in an oxidative way.
Amontillado de Sanlúcar – Manuel Cuevas Jurado (17,5%, Lustau Almacenista 2015, 1|21, 50 cl)
Nose: some overripe fruits and lots of nutty notes (hazelnut, toasted almonds). Caramel. A slight meaty touch as well, although this fades away with airing. In the background there is still the mineral hint of Manzanilla and a salty sea breeze – clearly marking its origins in Sanlúcar.
Mouth: smooth entry, on apple sweetness and salted caramel. Lacks a bit of punch in the middle, there's a shy pause before it picks up acidity and moves towards the mineral notes and salty touches. Hazelnuts. Light hints of bitter almonds as well. Long, nutty toffee finish with warm echoes of wood.
Availability: rather good, around € 20 for a 50 cl bottle.
Summary: This Amontillado is on the smooth, gentle side of the spectrum (just like his Manzanilla). The meaty notes on the nose and the ups-and-downs evolution on the palate make this one of my least preferred wines in the Almacenista range. Decent complexity but not as complete as some others.