Fino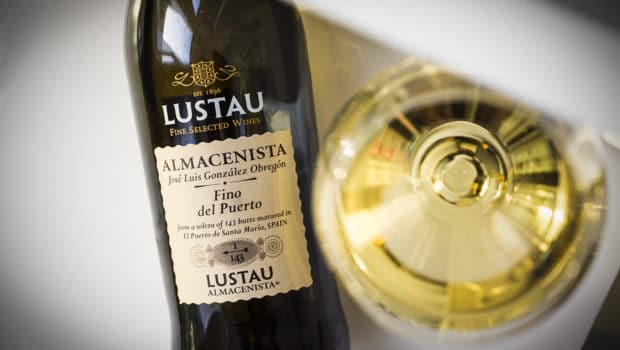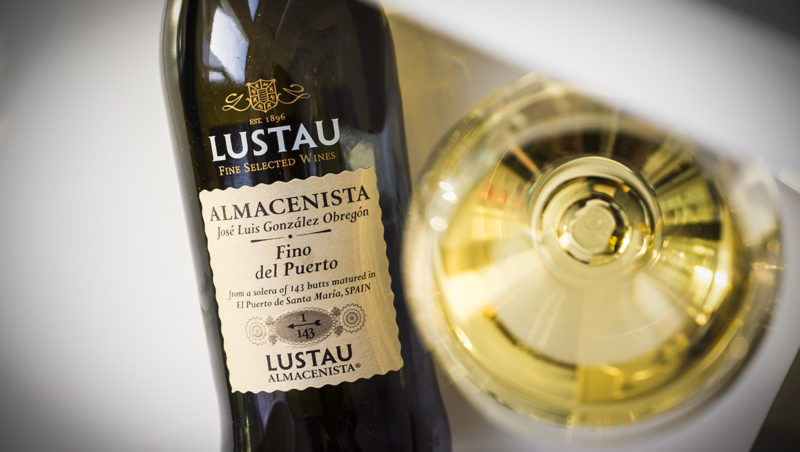 Published on December 20th, 2016 | by Ruben
0
Almacenista Fino del Puerto (González Obregón)
A Lustau bottling sourced from the well-known almacenista Obregón
José Luis González Obregón is one of the better known almacenistas these days. He has three wines in the Almacenistas series from Bodegas Lustau (an Amontillado 1|10, this Fino 1|143 and an Oloroso 1|110) and he's offering rather notorious food in his Tabanco Obregón, as well as wines directly from the barrel of course.
Obregón is the oldest tabanco in El Puerto de Santa Maria. It was founded in 1935 and the family started the bar in 1947. You're actually sitting in a part of the bodega. No tables or chairs, just a couple of ledges to lean your elbow on as you sip away.
Fino del Puerto – José Luis González Obregón (15%, Lustau Almacenista 2016, 1|143, 50 cl)
Nose: rather robust, with lots of toasted nuts (almonds, macadamias), seaweed and intense minerals. A faint meaty hint and a slight smoky hint. Yeast. There is a subtle hint of yellow apple, but overall this is quite umami.
Mouth: dry and velvety, although perhaps a little thinner than I expected from the nose. Good attack, weaker middle, but an intense end. Flor notes, chamomile, lightly herbal notes. More almonds. A racy sharpness as well, with some iodine and preserved lemon. Again some meaty notes in the long finish, with roasted nuts.
Availability: the Almacenista range is widely available. Around € 18 for a 50 cl bottle.
Summary: A good Fino del Puerto, though perhaps not a classic example. It unites plenty of robust aromas but manages to deliver them in a kind of weightless, round way.