Bodegas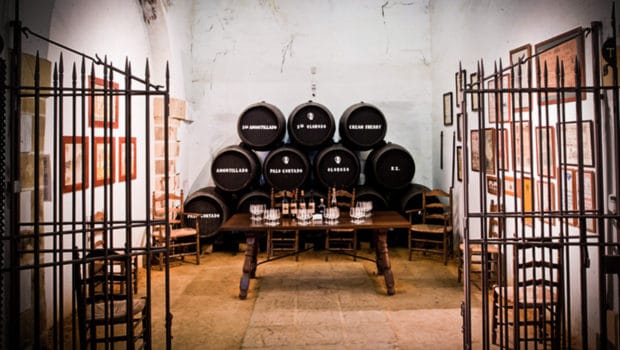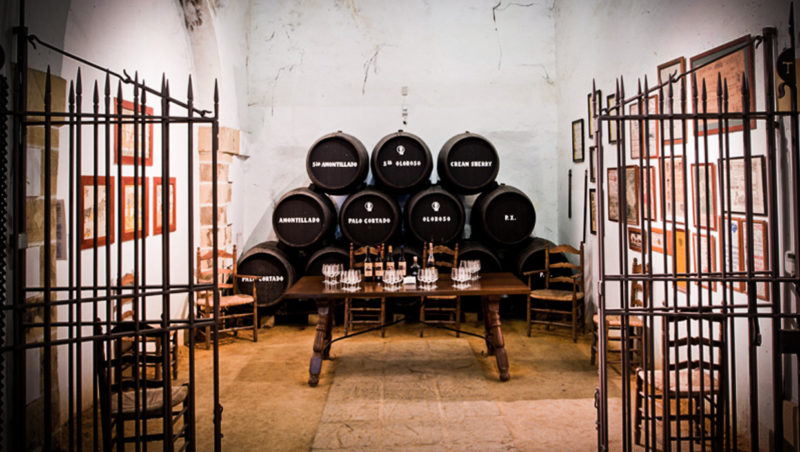 Published on April 3rd, 2015 | by Ruben
0
Bodegas Tradición CZ

Bodegas Tradición is one of the newer bodegas in Jerez, but one with a great reputation and an impressive collection of wines that are older than the company itself. It was started in 1998 by Joaquín Rivero, a former president of one of the biggest real estate companies in Europe. He acquired old soleras from defunct bodegas and restored a 19th-century bodega to bring them together.
Bodega CZ – JM Rivero
The company relates to one of the oldest bodegas in the sherry region, Bodega CZ – J.M. Rivero. This house dates back to the 1650's and was run by the ancestors of Sr. Rivero. In fact, to honour the original bodega, the official full name became Bodegas Tradición CZ in 2015.
At the core of the current Oloroso and Palo Cortado soleras are 18th century wines bought from the almacenista Agustín Blazquez (owned by Domecq). Then other wines were bought from Bodegas Croft (especially vintage butts passed on from Alfred Gilbey), Bodegas Delgado Zuleta (especially for the Amontillado solera), Osborne, Paternina, Sandeman, Harveys (for P.X.) and Bobadilla. At the core of the stocks are some 19th century soleras.
Traditional sherry making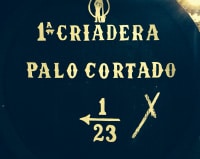 The name Tradición has a double meaning: on the one hand, it refers to the fact that Rivero was reviving an old family tradition of sherry production. On the other hand it means the bodega is holding on to traditional styles and artisan processes. Everything is done by hand, from refreshing the soleras until the labeling and lacquering of the bottles.
Rivero attracted a team of experts to start the collection. José Ignacio Domecq, the former oenologist of Bodegas Domecq, was responsible for buying the wines and merging them into a house style for the new bodega. Capataz Pepe Blandino, who also had a long history with Domecq, selected top-quality old casks and is still maintaining the soleras as cellar master.
Obviously setting up a new bodega and specializing in such old wines was a remarkable project. The key wines are all VOS or VORS and the soleras are now topped up with (externally bought) wines that are already around 15 years old.
In 2007 a new warehouse was acquired next to the original ones, named Rincón Malillo, which houses the 400-butt solera of the new Fino Tradición. Bodegas Tradición is currently holding more than 1500 casks. They are producing around 20.000 bottles a year, of which 65% is exported. Around 2013, the beige labels were replaced with more minimalist white labels.
In 2016 founder Joaquin Rivero died at the age of 72 and the company is now run by his daughter Helena Rivero.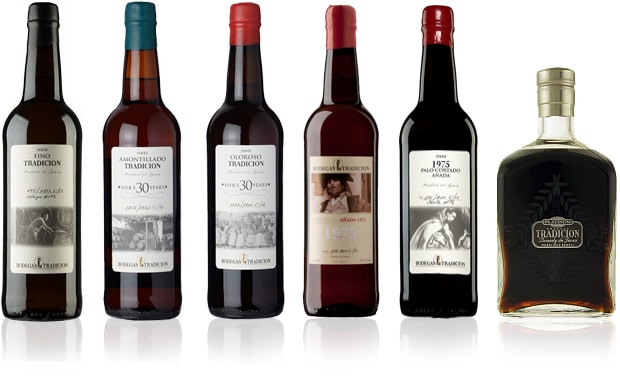 Tradición sherry range
As a boutique bodega, Bodegas Tradición has a narrow range, which contains only wines of the highest quality. All their products are bottled en rama, un-chill-filtered, not cold stabilized, with no additives and with only the sulfites used long ago for fermentation.
Fino Tradición, a fairly new expression released in 2013. Bottled en rama, around 12 years of age.
Amontillado VORS, around 45 years old.
Palo Cortado VORS, around 32 years old.
Oloroso VORS, around 45 years old.
Pedro Ximénez VOS, around 22 years old.
Tradición Cream VOS, around 25 years old. It is basically a mix of 70% Oloroso VORS (around 35 years) with 30% of younger P.X. (around 5 years)
In 2016, two limited editions were launched. One is an Amontillado Viejísimo, a very old Amontillado of around 80 years old. The other is a Pedro Ximénez V.O.R.S. of around 40 years old. Both are presented in half bottles in a wooden case, and on the label there is a work of art from the vast collection at the bodegas.
Tradición Vintage sherry
So far three vintages have been released, but they are also keeping other vintages for future bottlings. These añada sherries were taken over from the old Bodegas Croft when they were dismantled.
Oloroso 1975
Oloroso 1970
Tradición Palo Cortado 1975, bottled late 2014. 
Tradición also produces two types of Brandy de Jerez:
Contact
Calle Cordobeses, 3
Jerez de la Frontera
Visits possible by appointment. The bodega also features a superb art gallery with one of the most significant art collections in Andalucia (El Greco, Goya, Velázquez, Zurbarán, Picasso…).