Oloroso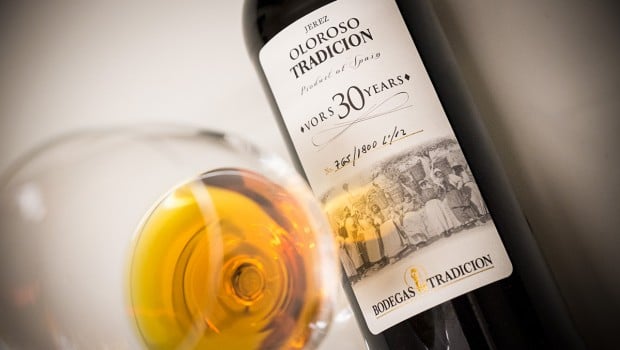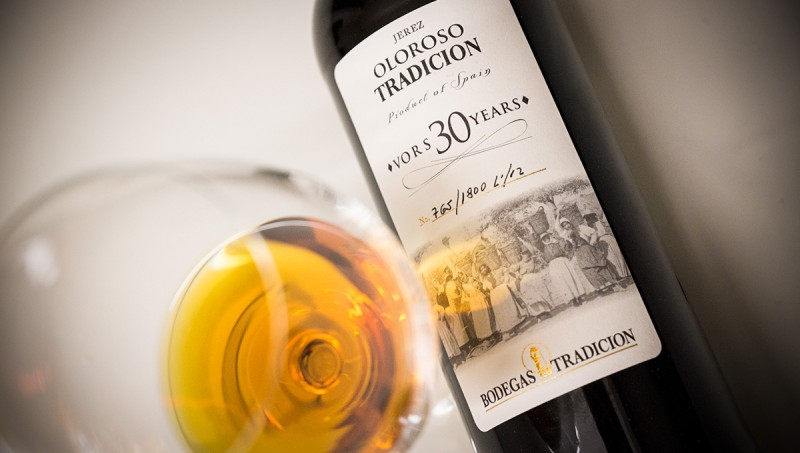 Published on December 9th, 2014 | by Ruben
0
Oloroso V.O.R.S. (Tradicion)
A 42 year old Oloroso composed from different soleras dating back to the 18th Century
Oloroso V.O.R.S. is the old Oloroso from Bodegas Tradicion. As a VORS sherry it is guaranteed to be over 30 years old, in this case it is said to be closer to 45 years of age. It is highly respected and has been on the wine lists of famous restaurants like El Bulli and The Fat Duck.
Tradicion, being a fairly young bodega (started in 1998, with the first wines released in 2003), composed this wine from old stocks bought from defunct sherry houses. At its base is a 18th Century solera with 7 criaderas, started by Agustin Blazquez and later taken over by Bodegas Domecq, as well as a 19th Century solera started by Alfred Gilbey. At this moment the solera is only replenished with external wines that are already 15 years or older, to keep it at a high average age.
This wine is normally bottled twice a year with a typical yield of 1800-2500 bottles each time. I'm trying bottle n°765 from the first saca of 2012.
Oloroso V.O.R.S. (20%, Bodegas Tradicion, L1/12, 1800 btl.)
A fairly bright and orange-tinted colour.
Nose: a very fragrant nose, almost voluptuous, with lots of fruity notes (plums, apricots), a good dose of polished oak and whiffs of exotic spices. Wax candles. Soft tobacco notes and used leather. Hazelnuts and pecans. Candied orange peel. There's also a kind of mint / rosemary aroma that is really uplifting and refreshing. Faint hints of balsamic. Great complexity, you can smell this all night.
Mouth: the same kind of opulence but very pure overall, with a slightly surprising salty tang that works very well. Vivid acidity as well, balanced by a roundness of nuts and chocolate. It's completely dry though, with clear hints of tobacco and soft herbal notes. Some bitter orange peel, grapefruit and faint oak tannins towards the end. Less complex than on the nose. Long finish, citrusy with hints of toasted oak.
Availability: reasonably good. Quality is high so look for a specialized high-end retailer. Around € 70-75, only available in 75cl bottles as far as I know. Check The Whisky Exchange for international shipping.
Summary: This is a very elegant, complex Oloroso, especially great on the nose. I really like the uplifting freshness on the nose and the salty and smoky notes on the palate. Not cheap, but among the best Olorosos on the market.