Brandy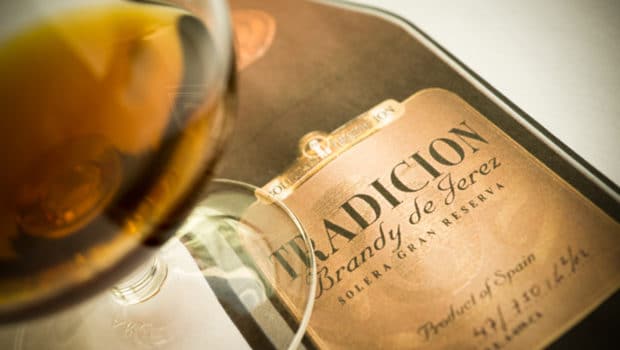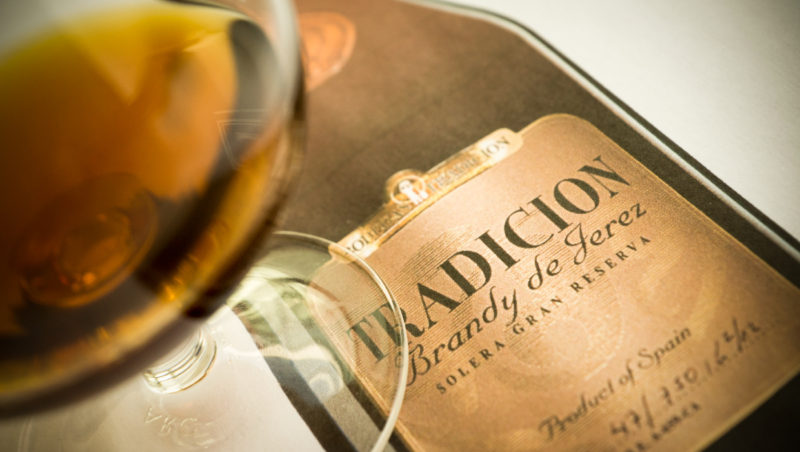 Published on April 1st, 2015 | by Ruben
0
Brandy Solera Gran Reserva (Tradición)
The Brandy Tradición is matured in casks that contained their Oloroso VORS
Bodegas Tradición produces two sherry brandies: the Brandy Solera Gran Reserva and the older Brandy Solera Gran Reserva Platinum. We'll focus on the younger version now. It used to be called Brandy Gold but now it's simply Brandy Tradición.
Younger is a relative concept of course. The whole range of sherries from Tradición is VOS or VORS and they follow the same philosophy for their Brandy de Jerez. The brandy Solera Gran Reserva has an average age of around 25 years old.
It is a mix of holandas and higher strength aguardientes, acquired from different almacenistas and cellars in Jerez, and matured further in a solera of casks that previously contained their Oloroso VORS sherry. Less than 3.000 numbered bottles are available each year.
Brandy Solera Gran Reserva (38%, Bodegas Tradición, Brandy de Jerez, 01/2014)
Nose: very aromatic, and a bit drier than what we've come to expect from commercial brandy. Roasted hazelnuts, almonds and hints of smoke. Deep spicy notes (cloves, nutmeg, hints of cinnamon bark) balanced by dark chocolate, prune jam and sticky toffee. Hints of sweet pipe tobacco as well.
Mouth: again drier than most other brandies. Big oaky notes, which mixes with caramel, raisins, prunes and walnuts to form a bittersweet profile. Smooth and concentrated at the same time. Hints of herbal extracts (thyme, sage) and cough syrup. Some liquorice as well.
Availability: rather limited. Around € 60 for a bottle. Available from the importers of their sherry. Try Lavinia for instance.
Summary: This Brandy Tradicion is a significant step up from most other Brandy de Jerez, especially if you appreciate a slightly drier style. It's a profound brandy with lots of complexity.