Fino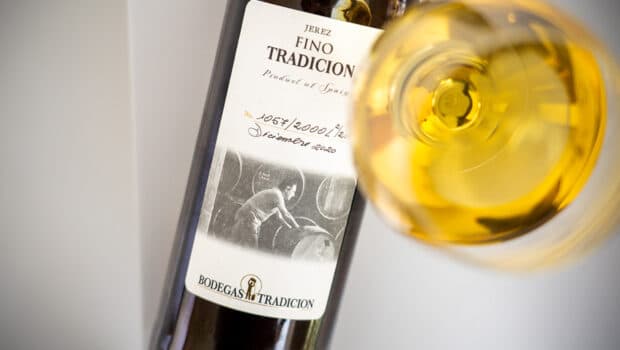 Published on June 3rd, 2022 | by Ruben
0
Fino Tradición (Bodegas Tradición)
Bodegas Tradición started with a range of VORS wines in 1998. It wasn't until 2007 that they added a Fino sherry to their range – arguably the first wine they created themselves. While this 400-butt solera produces the youngest wine in their portfolio, it's still a really old wine within the Fino category. It averages 12 years of age.
Although it's not labeled as a Fino en rama, they do treat it like one, with only a slight filtration before bottling. We're trying the bottling from December 2020 which had some time to settle in our cellar garage.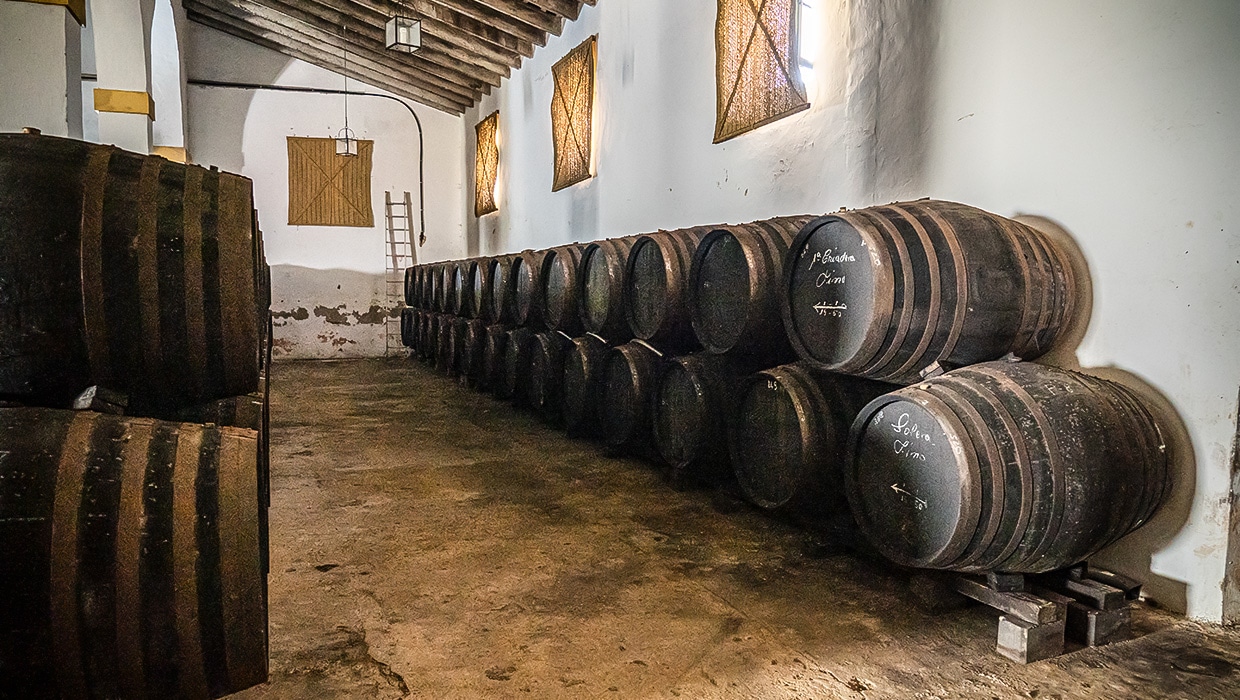 I was surprised to see that the Fino Tradición only got 3.9 stars on Vivino – I think it deserves a higher score. Of course Fino sherry is a bit of an acquired taste, so we don't expect it to score the same as an average Primitivo or Champagne. Still it seems fairly low. Personally I consider the Fino Tradición among the best Fino sherries out there. Certainly on par with the Fino La Panesa, the Antique Fino, Fino El Aljibe, Caberrubia and the likes.
Fino Tradición (15%, Bodegas Tradición, L2/20, 2000 btl.)
Nose: intense and aromatic – a big yeasty nose albeit more towards the mature, slightly oxidative register of course. A lot of hay aromas, green olive tapenade, sandy beaches, bruised apple and dried seaweed. It is well rounded by age, with a subtle buttery edge and (roasted) almond notes. Also dried lemon peels, a herbal touch and light umami / meaty notes (which admittedly disappear after airing).
Mouth: a nicely oily mouthfeel, still showing this kind of ripe body and buttery hint of sweetness that makes it come across quite round. At least in the beginning: it develops plenty of green olive flavours, hints of citrus and intense saline notes as well. It shows a nice balance of bittersweet, saline and acidic elements. In the end this Fino fades on a mineral dryness, with leafy notes, hazelnut and coastal notes.
Availability: pretty good, but this comes with a premium price tag. Around € 35-45 depending on the market. Also in magnums by the way, indicating its ageing potential. Available from Master of Malt, Vinissimus, Bodeboca, Vila Viniteca and others.
Summary: The Fino Tradición is up there with the best Fino sherry on the market. It shows a lot of maturity and more oxidative traces than you'd expect. I found it to be best at a slightly higher temperature than usual. Very food friendly too, it really shines with a slice of Ibérico.