Cream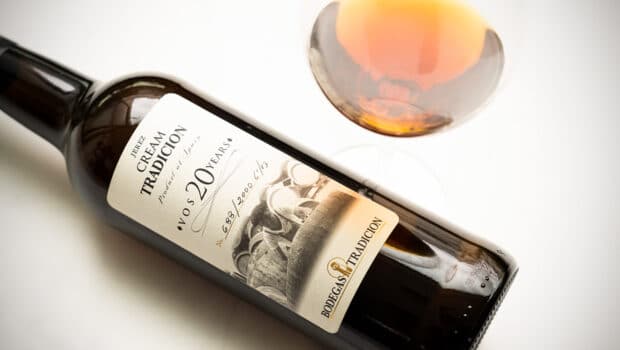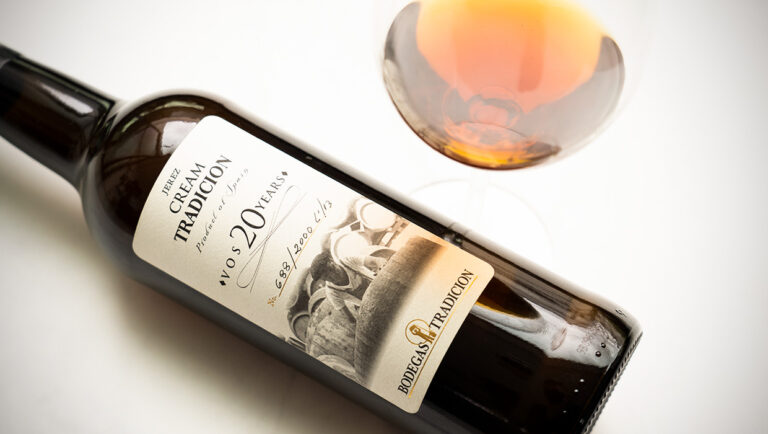 Published on April 6th, 2021 | by Ruben
0
Cream VOS (Bodegas Tradición)
The Cream Tradición has an average age of around 25 years and was the first Cream to qualify as a V.O.S. sherry
Bodegas Tradición are known for their very old wines: an Amontillado, Palo Cortado and Oloroso from meticulously curated soleras, bottled at a very high age. After some years they also presented a Cream sherry, which was the first ever to qualify for a VOS classification.
The Cream Tradición is a blend of +/- 70% of dry Oloroso (around 35 years old, from one of the criaderas of their wonderful Oloroso VORS) and 30% of younger Pedro Ximénez (in fact just 5 years old). The bottled wine has around 130 grams of sugar.
Cream sherry has long been pushed into the corner of an old public and white label supermarket wines. Sherry aficionados keep saying true sherry is dry and bodegas never thought of upgrading the image. While it's an understandable counter-reaction on things like Bristol Cream, wines like the Cream Tradición prove that you can produce beautiful, really complex blends for the most demanding palates.
It used to be bottled in larger lots of around 2000 and 3000 bottles, but I think it has become more limited with just 500 bottles in every batch.
Cream VOS 20 Years (18,5%, Bodegas Tradición, L16)
Nose: this is one of the only Cream sherries I know that really have the typical old Oloroso fragrance, you know, the polished furniture and hints of beeswax. This is really bright, with the classic raisins and figs but also a juicy acidity of raspberries and tangerine. Then cinnamon pastries, assorted nuts and caramelized apple pie with brown sugar. The sweetness is one of the elements in the equation but it doesn't overpower in any way. Just so enticing.
Mouth: a bit more towards the sweet side now, but still very vibrant and nicely balanced with (slightly balsamic) acidity. Figs, dates and prunes, some raspberry jam and chocolate. Dried apricots and candied orange peels. Hints of butterscotch, nuts  and cinnamon cake. A bit of toasted oak and pepper from the old Oloroso, with subtle herbal notes as well, inducing an ever so light bitter edge. A crisp, clean and very long finish that's not sticky in any way.
Availability: very limited and certainly not cheap, around € 55 from Gourmet Hunters, up to € 80 from Master of Malt and most other UK retailers. However the price is justified by the age and the quality, in my opinion. By the way, Fortnum & Mason has an exclusive 12 year-old Cream from Bodegas Tradición. Too bad they've suspended delivery to most of Europe.
Summary: Just a superbly complex Cream sherry with old, classy Oloroso at its base. It is supported and enriched by the sweet Pedro Ximénez but never taken over. My favourite Cream sherry, hands down, and one of the most vibrant sweet sherries money can buy.