Brandy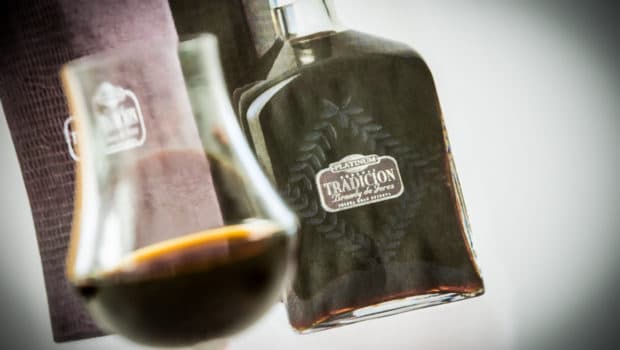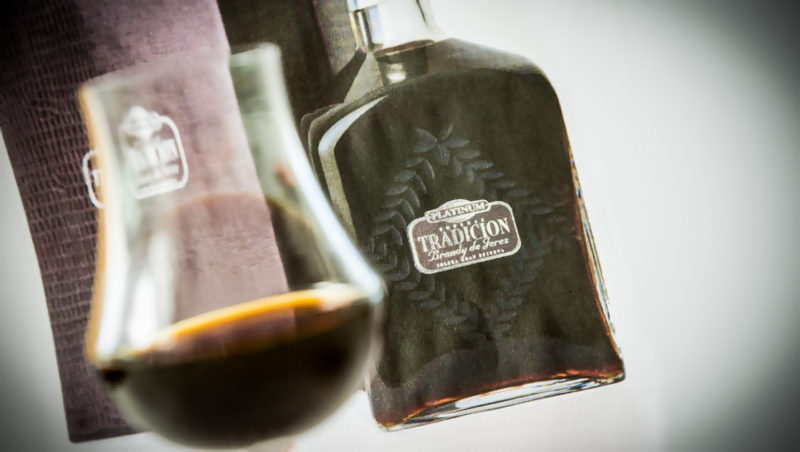 Published on September 8th, 2017 | by Ruben
0
Brandy Solera Gran Reserva 'Platinum' (Tradición)
The oldest brandy of the house, handed over to Bodegas Tradición through other, long lost bodegas
Bodegas Tradición produce two types of sherry brandy: the Brandy Gold label and this Brandy Platinum, which both belong to the Solera Gran Reserva category. Honestly the categories of sherry brandy are highly irrelevant for these kinds of spirits, but that's another discussion. Today we're lucky to try the oldest version.
The Brandy Platinum has an average age of around 50 years old. It is a mix of holandas and higher strength aguardientes, distilled many years ago from Palomino grapes. The original spirit (already known as Brandy Muy Viejo) was acquired by an unknown bodega at the end of the 1970s, from another bodega that was closing its doors. Later it was bought by Bodegas Tradición.
The spirit was matured for many years in a solera of casks that previously contained Pedro Ximénez sherry. Less than 500 bottles are available each year.
The bottle for this rare brandy is inspired by designs from the 17th Century. It is blown by hand at the Royal Crystal Fabric of La Granja (Segovia) and made with techniques from that era. The floral motives in the glass are etched by hand.
Brandy Solera Gran Reserva 'Platinum' (38%, Bodegas Tradición, Brandy de Jerez, 01/2015)
Nose: a thick and complex bouquet. Roasted coffee beans, hazelnuts and walnuts. Lots of dark chocolate and candi sugar. Exotic spices (think ginger, cloves and cardamom). Polished furniture, hints of worn leather and pipe tobacco. A very faint smoky edge as well. Very intense, but also impressively elegant and rounded.
Mouth: dry, with a subtle balance of sweet, sour and bitter notes.  Sour plums, Turkish coffee, very dark chocolate. Baked peaches. Molasses. Hints of old oak and gentle spices. Hints of rum and raisins. Some Mediterranean herbs as well. The alcohol is very much on a second level. Very long finish.
Availability: very limited. Around € 250 for a bottle in Spain. Available from the importers of their sherry.
Summary: A brandy of this kind is hard to find. Its age gives it a unique profile, dry and slightly sour but nicely integrated and well rounded at the same time. Excellent - probably the best sherry brandy I've tried.