Bodegas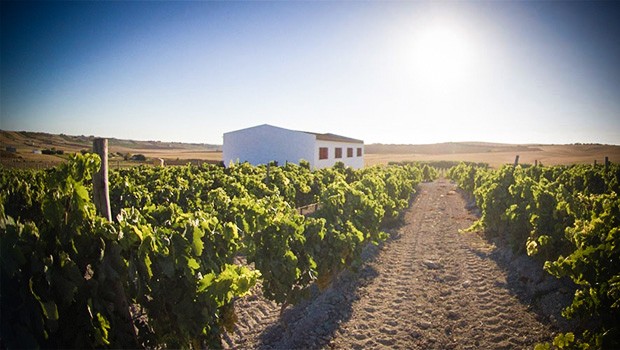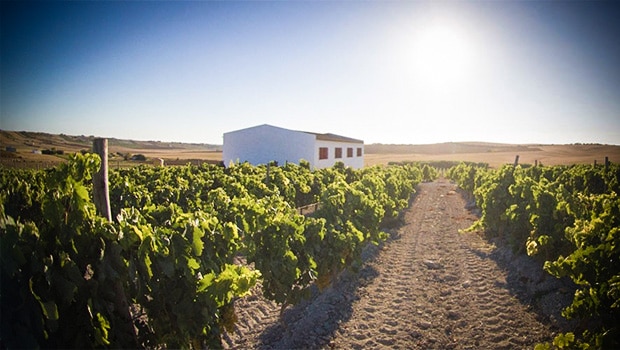 Published on January 23rd, 2015 | by Ruben
0
Primitivo Collantes
The history of bodegas Primitivo Collantes dates back to the nineteenth century with the arrival of the brothers Tomás and Primitivo Collantes to Chiclana de la Frontera, from Valle de Iguña, Santander (North of Spain).
Some years later, they acquire a winery in the Calle Ancha 51, which is still its current headquarters. This bodega is popularly known as "El Gallo". Later they also acquired vineyards and an ageing winery amidst the vines. Since 1946 Collantes is officially registered as a winemaking company. Nowadays it is run by the fourth generation of the family.
Currently Collantes owns three lots of vineyards: Pozo Galván, Matlián and El Inglés, totalling just over 55 hectares. These all have high quality albariza soils.
The respected enologist Ramiro Ibañez Espinar is advising the bodegas so we can only expect the quality to go up in the near future.
Production zone
Consumers outside of Andalusia will probably not have heard from this bodega. As part of the production zone of the D.O. Jerez-Xérès-Sherry, this bodega is outside of the classic sherry triangle. They are allowed to grow grapes and produce wines, but they have to sell their production to bodegas within the ageing zone for additional ageing and bottling / exporting. They are also entitled to sell their wines locally, directly from the bodegas.
With the change of the regulations of the D.O. Jerez-Xérès-Sherry in 2022, Primitivo Collantes will be allowed into the official sherry zone.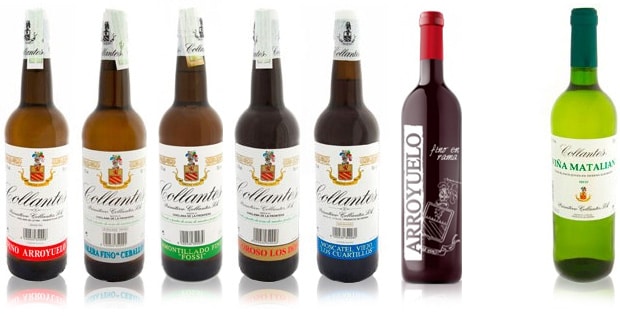 Collantes 

sherry range
Primitivo Collantes produces a classic range of sherry wines, most of them rather young.
Arroyuelo Fino, around 4-5 years old, from a solera of five criaderas.
Fino Ceballos, a little younger than Arroyuelo.
Solera Fino Ceballos
Amontillado Fino Fossi, a young Amontillado of around 6-7 years old.
Oloroso Los Dos, an Oloroso abocado (which means it's lightly sweetened) of around 7-8 years old.
Cream El Trovador, a combination of Moscatel and Oloroso wines.
Moscatel Oro Los Cuartillos and Moscatel Viejo Los Cuartillos
Since 2014, Primitivo Collantes also produces a white table wine Vino Matalian and the barrel aged Socaire, both from Palomino grapes. The latest addition is Tivo, a wine from the nearly extinct varietal Uva Rey. They are also respected for their wine vinegar.
Contact
Calle J. Canalejas 51
11130  Chiclana de la Frontera
Visits possible by appointment.