Amontillado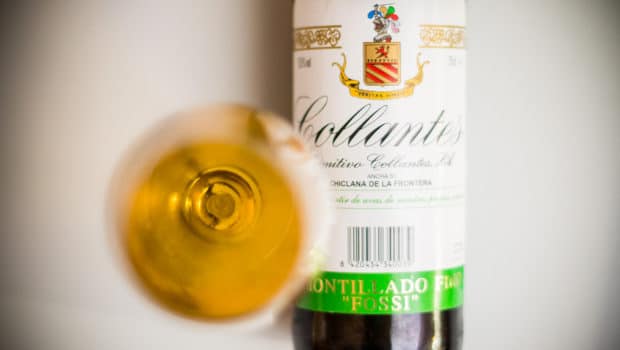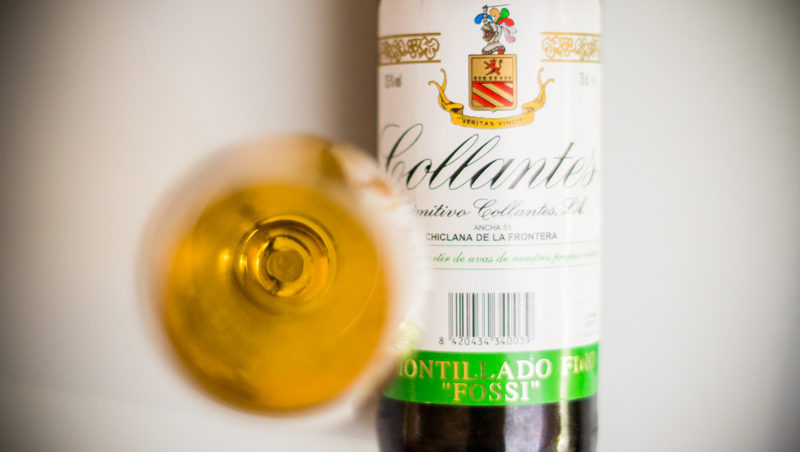 Published on January 21st, 2015 | by Ruben
0
Amontillado Fino Fossi (Primitivo Collantes)
Fossi is a local Amontillado produced in the south part of the Jerez area
Bodegas Primitivo Collantes may not ring a bell. They're located in Chiclana de la Frontera, the south part of the D.O. Jerez-Xérès-Sherry (below Cádiz) which is lesser known among sherry lovers.
They're in the Production zone, which means their wines can only be sold as sherry if the wine is first sold to a registered bodega within the sherry triangle and further matured there. They're also allowed to sell their wines directly, which is how I got this bottle.
The bodegas were founded in 1889 by Primitivo Collantes and his brother Tomás. After all these years they're now directed by a young member of the fourth generation (also named Primitivo) and they're advised by the enologist Ramiro Ibañez Espinar. They own three vineyards: Pozo Galván, Matalián and El Inglés – a total of around 55 ha.
Recently Primitivo Collantes gained some interest as its Amontillado Fino Fossi was awarded 90 points in Richard Parker's Wine Advocate. The Fino Arroyuelo en rama received the same score.
The age of this Amontillado Fino is slightly unclear, different sources go from 5 to 15 years. However, based on the label Amontillado Fino and its profile, I would say it is probably around 6 to 7 years old.
Amontillado Fossi (17,5%, Primitivo Collantes)
Nose: quite a vegetal nose. You get fennel but also subtle hints of mashed potatoes, especially if you compare it to a classic Jerez Amontillado. A little less pungent or saline than a classic Amontillado as well. Also plenty of hazelnut and vanilla, making this an easy Amontillado, but with a twist. Orange peel. It's fairly young and attractive, but it offers complexity if you let it evolve in the glass.
Mouth: fresh, savoury with good acidity. Again playing the card of rounder dried fruits (apricot, plums) rather than the austere, saline profile. A tad sweeter and less bitter than other Amontillados.  Evolves on roasted nuts and soft herbal notes and a finish that's slightly oaky with a very subtle hint of .
Availability: technically only available at the bodega. I got mine through Xpertvinum which buys directly in the sherry region and sells limited quantities. Around € 12.
Summary: This is a really good initiation wine. You can still feel the Fino underneath, but all the rough edges have been rounded so there's less biting salinity. An interesting variation on the classic Jerez Amontillado profile. High quality for money.