Fino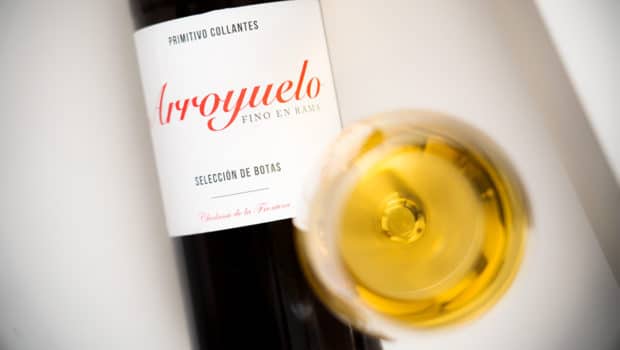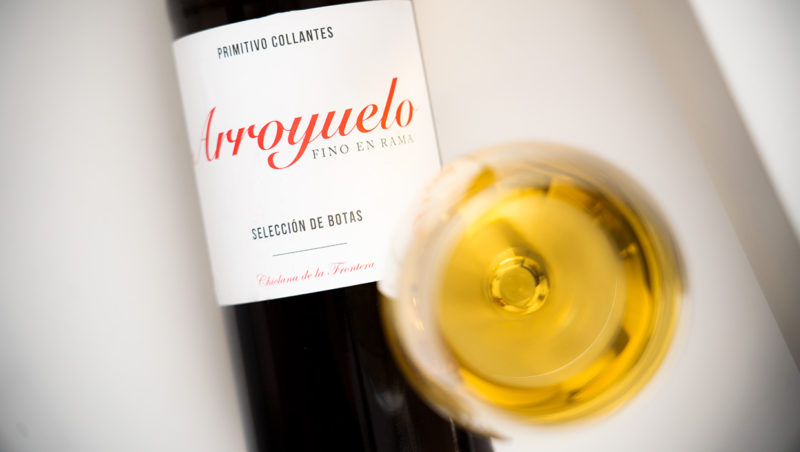 Published on March 26th, 2019 | by Ruben
0
Arroyuelo Fino En Rama (Primitivo Collantes)
A selection of intense casks, producing a vigorous Fino
This Arroyuelo – Selecciòn de Botas is a limited edition Fino En Rama from Primitivo Collantes. They select the casks which have the most active flor and bottle en rama, with no filtering or clarifying, at an average age of around 5 years.
I'm trying the latest saca from 6th November 2018, which was sourced from botas n°6, 9 and 10. They started with annual sacas but now it seems they are releasing more often.
As you know, Primitivo Collantes is located in Chiclana de la Frontera, within the production zone of the D.O. Jerez but outside of the ageing triangle. That means they can produce a Fino but not a Fino sherry. It even means their online shop will be unavailable if you're trying to access from another country. The back label has a special seal of the D.O. which says Bodegas de Producción – Control de Existencias. 
Recently there has been a vivid debate and a claim from production bodegas in Chiclana, Chipiona and Trebujena for equality between all types of sherry bodegas. They want to be able to commercialize their products as sherry if they comply with the same specifications. This will be a difficult issue to tackle for the Consejo Regulador as I'm sure bodegas from the current ageing zone are not likely to give up the previlege they've had for centuries.
For now this is not officially sherry but close, and quality is guaranteed anyway.
Arroyuelo Fino En Rama – Selección de Botas (15%, Primitivo Collantes 2018)
Nose: very pungent nose, full of flor with a farmy twist. Dough, hints of yeasty apples, some toast in the background. Straw and saline coastal notes. Hints of petrichor too. Traces of fresh white cheese and a faint whiff of fruits (apricot). Not the most classic nose but interesting and very assertive.
Mouth: a slightly waxy start, moving towards citrus notes and a nice herbal bitterness. This grows stronger, becoming frankly mineral and sharp with huge briney notes. Low acidity and hardly any traces of fruit here. Rather straightforward and narrow and it seems to loose its body quickly, leading to a naked, salty finish with grapefruit.
Availability: limited outside of Spain. Around € 13 locally – I paid € 18,50 at Xpertvinum.
Summary: A vigourous Fino especially on the nose. On the palate it is narrow and vertical, with lots of mineral notes. Here it's slightly less to my liking with its pronounced salty core and bitter edge. Characterful but slightly exigent.