Other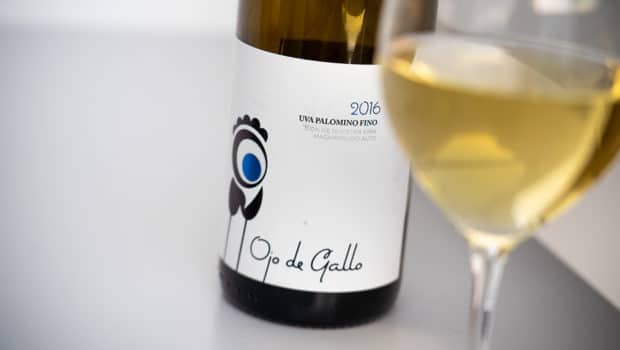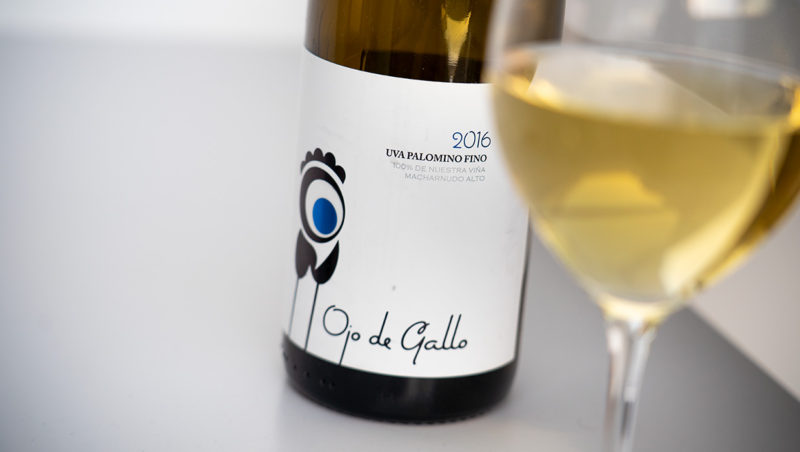 Published on May 28th, 2019 | by Ruben
0
Ojo de Gallo (José Estévez)
Ojo de Gallo (Spanish for the eye of the rooster) was introduced in 2015 as the first unfortified Palomino Fino white wine from José Estévez, the group which includes Valdespino, La Guita and Real Tesoro. It is named after the vineyard plot in the pago Macharnudo Alto which provides the grapes, approximately 10 kilometers from the Atlantic on some of the purest albariza soils. The group owns around 800 ha of vineyards, of which 256 ha in Macharnudo, of which 145 ha in Macharnudo Alto, making them the biggest grower of Andalusia (more or less 12% of the total production of D.O. Jerez).
This is similar to the base wine for their premium sherries, although it is fermented and aged in stainless steel, with native yeasts. It stays on the fine lees for six months and it is bottled at a stage where it hasn't had any flor development. It proves the fact that sherry producers are slowly recognizing the quality of the Palomino grape for white wines, when grown and vinified with the greatest care and affection. In the past it was considered a rather neutral, uninspiring grape but this was mainly caused by high yields and very little notion of terroir – remnants from the 1970s and 1980s mass-scale production.
Ojo de Gallo emerged from experiments within the company to see which of their vineyards provided the best unfortified base wine. Therefore it is seen as a rather limited premium white (classified as Vino de la Tierra de Cádiz) and the group now also has another wine called Albariza. This is made with Palomino grapes from less highly regarded vineyards (no reference to Macharnudo here) and sits in a lower price category.
Ojo de Gallo 2016 (12%, José Estévez)
Nose: a vivid, juicy nose mostly marked by the mineral notes. Therefore reminiscent of a Fino sherry perhaps, though more light-footed and tart (hints of lime). Dry flor-like notes and a saline edge. Gentle citrus fruits and apples in the background. Light floral touches as well.
Mouth: plenty of minerality again, very crisp with a decent acidity. Quite fresh with some green fruits, but it certainly shows the weight of Macharnudo wines as well, with some slightly oxidized apple. It sits between Barbadillo's Castillo de San Diego (really neutral) and the  more intense Florpower wines in terms of minerality and closeness to a proper Fino sherry. Hints of citrus and Mediterranean herbs. Clean, dry finish, not too long.
Availability: not bad. Around € 9 in Spain (try Bodeboca or Lavinia), closer to € 15 for a bottle in export.
Summary: Don't expect a fruity wine - this is still Palomino after all - yet a very refreshing, vivid wine, beautifully dry with great yeasty hints and the chalky minerality of the albariza. An interesting wine, provided you have the right mindset, and a good introduction to this new genre.