Background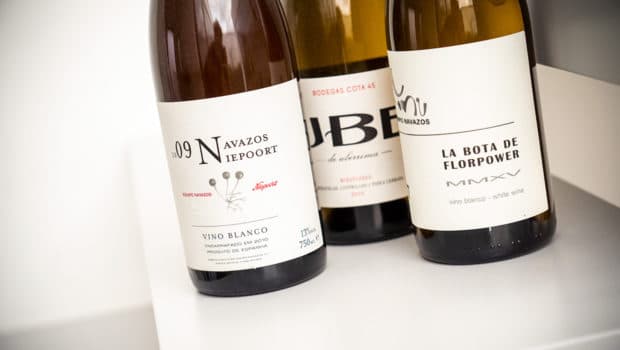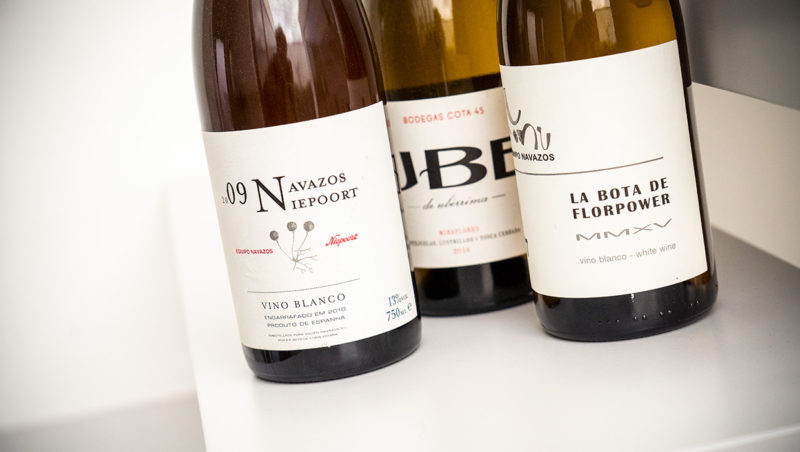 Published on March 7th, 2019 | by Ruben
0
Towards unfortified sherry
Local newspaper Diario de Jerez published the news today that the proposal for unfortified sherry has been accepted by the Ministry of Agriculture of Andalucía. Now only one last step is required to change the rules of the D.O. Jerez-Xérès-Sherry: approval by the European Commission.
The rules for making sherry are defined in the Pliego de Condiciones, a document that was last updated in August 2013. Some of these rules, like the fact that sherry is a wine that requires fortification, go back to the foundation of the denomination of origin in 1935 and are based on centuries of winemaking practices in the region. Changes to the terms and conditions have been very rare in the past, but now the Consejo Regulador is having a consensus on at least one essential change.
White wines without fortification
Let's start by saying that unfortified winemaking used to be very common in the sherry region. On the one hand there were vinos de pasto or 'pasture wines': low ABV white wines, primarily intended for local consumption. On the other hand even some higher ABV sherry wines used to be made without fortification and achieved 15% without adding alcohol. In fact sherry with a natural strength was seen as higher quality which generally resulted in a higher price than the fortified counterparts.
Even classic brands like the Fino Inocente or Tio Pepe found evidence of the fact that they were once produced in a natural way, without fortification.
Fortification: an 18th century idea
In the 17th and 18th century sherry became very popular in the UK and other foreign markets. Fortification was seen as the perfect solution for producing more stable wines that could survive the trip. The 18th century rules of the gremio de vinateros (vintners guild) already prescribed the exportation of heavily fortified (unaged) wines. It wasn't until the early 19th century that ageing became legal. By that time fortification was not only a stabilization technique but also had become an oenological tool.
This gave birth to sherry as we know it today, with the discovery and acceptance of the solera system, fortification (first quite heavily, later more balanced), the use of flor etc. Sherry is a complex wine to make and it would have been impossible to create it while eliminating one of these pillars.
The current rules state that fortification with neutral grape spirit is required, with different levels depending on the type of sherry: at least 15% ABV for Fino and Manzanilla and at least 17% for Amontillado, Palo Cortado and Oloroso. These minimum alcohol volumes will remain in the new regulations, but with more scientific winemaking techniques and a better understanding of the processes, the same levels of alcohol are possible without fortification. In fact in the neighbouring D.O. Montilla-Moriles the practice of creating sherry-like wines without fortification has never really disappeared.

Navazos Niepoort and other experiments
Ten years ago Equipo Navazos experimented with making unfortified flor-influenced wines with the launch of the Navazos Niepoort 2008 and later experiments like OVNI and the La Bota de Florpower series (12-13% ABV). These wines paved the way for young enologists like Ramiro Ibáñez and Willy Pérez who started investigating the past further and succesfully created unfortified concept wines like Encrucijado or Barajuela which achieved 15% and more in 2013.
In recent years a whole array of unfortified flor-influenced white wines appeared, like Mirabrás, El Muelle de Olaso and the pago wines from Callejuela to name a few, but we expect many more examples in the future. There's a whole spectrum of wines that are in between white wines and sherry, ready to be explored.
It quickly became clear that even traditional producers who have been working with fortification for centuries are now perfectly able to create similar high ABV counterparts for their products without fortification. Until now none of these wines were able to bear the official Jerez-Xérès-Sherry label but everyone realized this was not quite logical if they achieve the same strength by using proven techniques from the past.
New regulations for the D.O.
Apart from historical reasons, the argument of higher quality is now used to justify the proposal. A strict limitation of grape production per hectare is necessary, together with late harvesting and / or the traditional asoleo in order to achieve a wine that is naturally high in alcohol and on the same level as fortified sherry. The Consejo argues that the effort of the vine grower and winemaker to sacrifice quantity for quality is at the essence of this regained interest in unfortified sherry.
Making sherry (with an official D.O. label) but without added alcohol will only be possible after the final approval of the European Commission. It could take an estimated six months of processing before the new rules can be incorporated into the documents of the Consejo Regulador. Once this is approved, a future step might be the return of old grape varieties, that were once abandonded for having a lower yield than Palomino Fino? Maybe. Other changes are on the table as well.
Update: in 2022 the D.O. Jerez-Xérès-Sherry approved new regulations which makes it possible to produce Fino and other styles of sherry without fortification. The minimum level of 15% ABV still stands though.
Vino de Pasto
Since 2018 a new descriptor appeared in the sherry region: Vino de Pasto. It unites white wines that share a lot of common elements:
natural strength: no fortification
focus on terroir: Palomino grapes and other autochtonous varietals, albariza soil and respecting different pagos
often a tendency to flirt with traditional sherry methods, such as asoleo and flor
While not entirely unfortified sherry wines, these Vino de Pasto wines are seen as the perfect stepping stone towards classic sherry. The boundaries are blurred, making this an exciting category with a lot of creativity and inventive winemakers.