Oloroso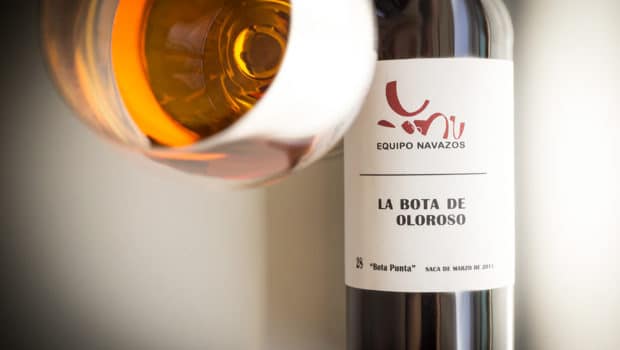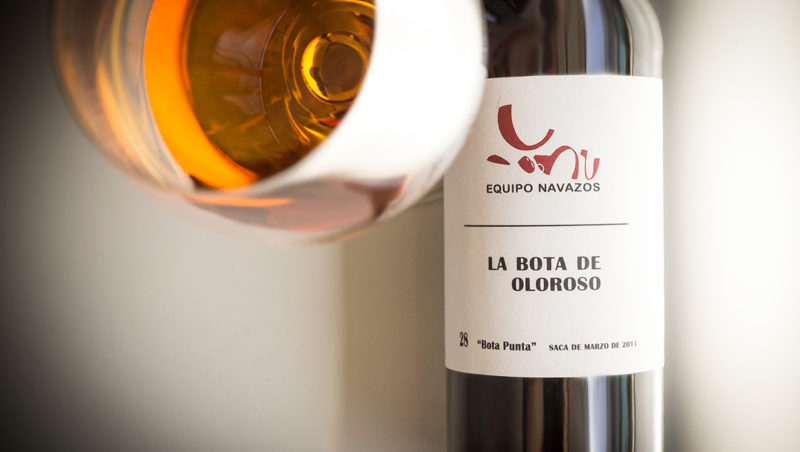 Published on April 28th, 2016 | by Ruben
0
La Bota de Oloroso 28 (Equipo Navazos)
La Bota de Oloroso n°28 comes from the Oloroso solera at Bodegas Fernando de Castilla, which – according to the label – expresses the authentic old Oloroso style. From around 20 butts, Equipo Navazos selected this Bota Punta, located at the left end of the isle.
As you know, a Bota Punta can posess a unique character compared to the other casks in the same row, because it is sampled more often or simply because its location gives it a higher exposure to oxygen.
This saca was bottled in March 2011.
La Bota de Oloroso 28 (21%, Equipo Navazos 2011, 37,5 cl., 900 btl.)
Nose: very sensual and aromatic due to the baked apple and varnished mahogany wood. Hints of molasses and toffee. Figs and milk chocolate. Also aromatic spices (rose pepper, thyme) and pipe tobacco. Leathery notes. Underneath this bright side, there is a more earthy, savoury layer with light meaty notes and some smoky touches. A very wide range of aromas.
Mouth: rather intense, but not as piercing or persistent as I expected. Quite a creamy, glyceric mouthfeel, with toffee, milk chocolate and praline. Balanced citrus acidity. Light coastal hints. Again an underlying savoury touch (consomme) and leafy notes as it fades. Long finish, still very balanced.
Availability: still a few bottles available. Around € 90 for a half bottle.
Summary: This Oloroso shows a wide aromatic development, but still decides to play the card of elegance above all. Quite expensive, but definitely a great wine worth looking for.