Bodegas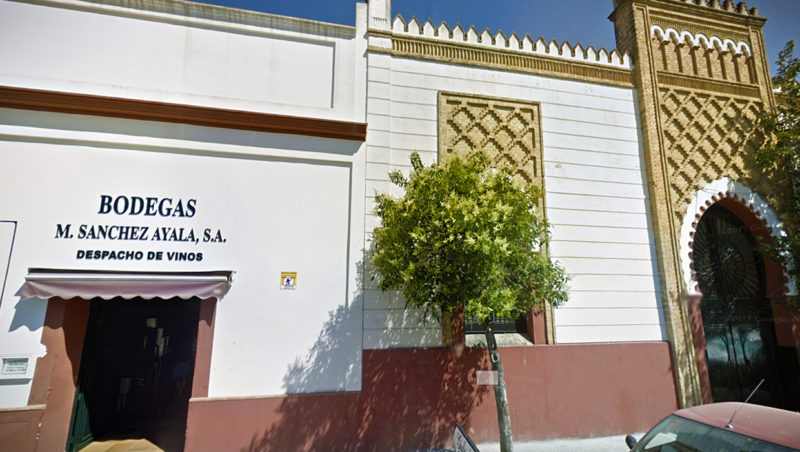 Published on July 4th, 2019 | by Ruben
0
Sánchez Ayala
The history of Sánchez Ayala goes back as far as 1789 and starts with the Marquess of Arizon. He owned a trading business with the Americas and a monumental compound in Sanlúcar – The Palacio de Arizón is now a hotel, just behind the actual bodegas. In 1717 the transatlantic shipping rules had become more relaxed and ships could also unload on the coast of Cádiz, not just in Seville, leading to a series of palaces of wealthy traders (cargadores de Indias) especially in the Barrio Bajo de Sanúcar. In 1798 the bodega was sold to the Vicario Inigo family, also shippers.
Beside the original 18th century bodega San Pedro – which was one of the first buildings specifically built for wine storage and maturation, with thick walls, a large volume and a sloping roof – they acquired the 19th century bodega San Miguel which has a curious neo-mudejar façade. Sánchez Ayala operated for many years as an almacenista, supplying wines to shipping bodegas and to local outlets.
Manzanilla Gabriela and Equipo Navazos
In 1986 the entire firm, including wines and famous brands like the flagship Gabriela (named after a 19th century dancer and singer Gabriela Ortega Feria), was bought by local entrepreneur Jose Luis Barrero. He kept the bodegas going in a traditional way. Nowadays the company owns five bodegas, some divided into multiple smaller spaces, holding around 3300 butts of wine, mostly Manzanilla but also very old Amontillados.
In fact the Equipo Navazos project started at Sánchez Ayala, when a group of friends decided to buy a whole barrel of old Amontillado. In the 19th century Sánchez Ayala was surrounded by navazos, wetlands under the water table that were cultivated by locals, hence the name. Many bottlings from this bodega would follow (La Bota 4, 8, 16, 22, 32, 43, 55 etc.). The first bottlings of Sacristía AB were also sourced here.
Sánchez Ayala also owns around 90 hectares of vineyards in the pago Balbaína, named La Soledad and Las Cañas which provides all the grapes for Gabriela (making it a single vineyard sherry). Both the vineyard and the pago have a prestigious history, the 1898 guidebook 'A Treatise on Wines' calls Las Cañas one of the most reputed vineyards in the region.
Sánchez Ayala sherry range
Manzanilla Gabriela: the flagship wine, around 5 years old, from a solera of 9 criaderas with three sacas per year
Manzanilla Gabriela Oro: from a selection of the best barrels which are allowed to age in two extra criaderas (6 years in total) before being bottled en rama
Oloroso El Galeon: a 20 year-old wine aged in the bodega Santa Inés, in a solera of three criaderas, just one saca per year
Apart from these official bottlings, they have a series of smaller soleras that are rarely bottled
Manzanilla Pipiola: an old brand of young Manzanilla only available in bulk
Manzanilla Las Cañas: from a small solera of around 40 barrels, with 12 scales
Amontillado NPI: a very old wine (NPI stands for ni puta idea, no f***ing clue)
Amontilado Don Paco: over 40 years old, basically the extra-aged Gabriela Oro, leading up to a solera of just 13 butts
PX Sánchez Ayala
Contact
Sánchez Ayala
Calle Banda Playa, 76
Sanlúcar de Barrameda
Tel: (+34) 956 38 43 87
www.manzanillagabriela.es