Manzanilla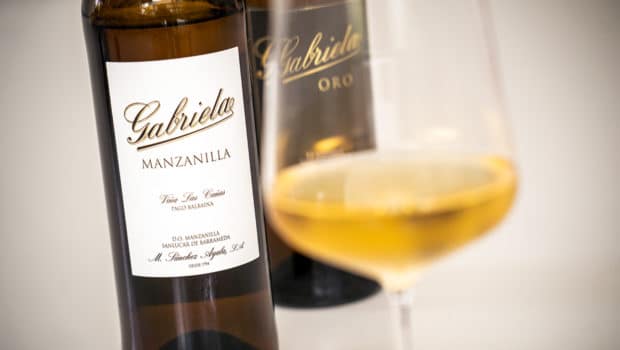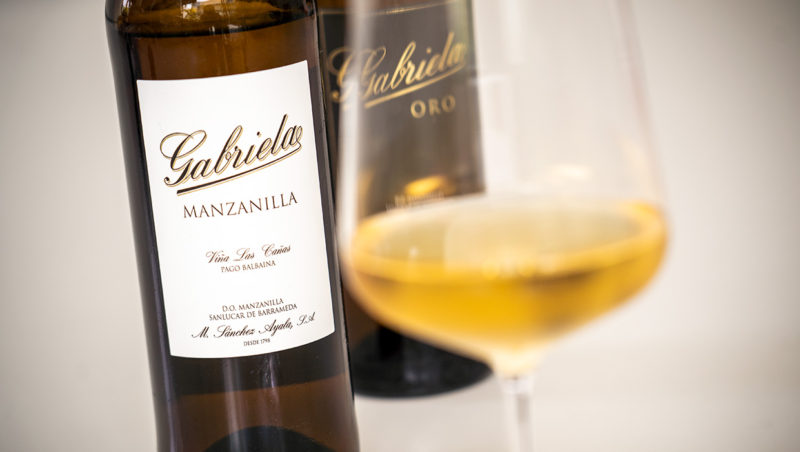 Published on July 2nd, 2019 | by Ruben
0
Manzanilla Gabriela (Sánchez Ayala)
A classic Manzanilla with a great reputation, especially in its home region
Manzanilla Gabriela is the flagship wine of Bodegas Sánchez Ayala in Sanlúcar. It is named after a 19th century singer and dancer Gabriela Ortega Feria. In 1986 the entire firm (then mostly operating as an almacenista with local sales) was bought by entrepreneur Jose Luis Barrero who kept the traditional style.
Sánchez Ayala maintains around 90 hectares of vineyards named La Soledad and Las Cañas in the pago Balbaína Alta. In fact Gabriela is a single vineyards sherry as all grapes come from Las Cañas, the most reputed of the two and already highlighted for its quality in the 1898 guidebook A Treatise on Wines. It is something they didn't really communicate until recently, but now it's mentioned on the label.
Gabriela is made with free-run juice only, fermented with local yeasts, then aged for 5-6 years under flor. It goes through 9 criaderas, with 3 sacas a year, and just a light filtering before bottling. There is also an older version Gabriela Oro.
Manzanilla Gabriela (15%, Sánchez Ayala, L17)
Nose: a very elegant, silky profile. Plenty of fresh dough and yeasty notes but it is rounded by some almond sweetness and floral notes. Chamomile. Hints of warm beach sand and a very light iodine tingle. Very refined.
Mouth: smooth with a balanced minerality. Fresh herbal notes, almonds and walnuts and subtle salinity. Not the most intense Manzanilla (in fact a little weak in the middle) but lots of finesse. Hints of lovage and chamomile. Quite a long finish with a soft bitterness of Mediterranean herbs.
Availability: still a limited distribution outside of the area. I found mine at ad Bibendum for around € 14. Far less in Spain of course.
Summary: A very elegant nose and palate, with a refreshing bitterness in the very end. A wine for classicists: a very pure, refined example of Manzanilla that is very easy to drink.