Palo Cortado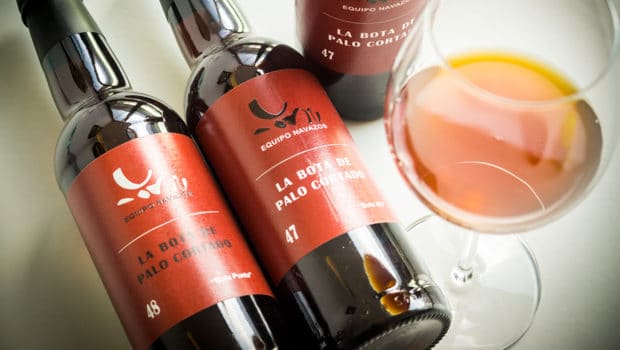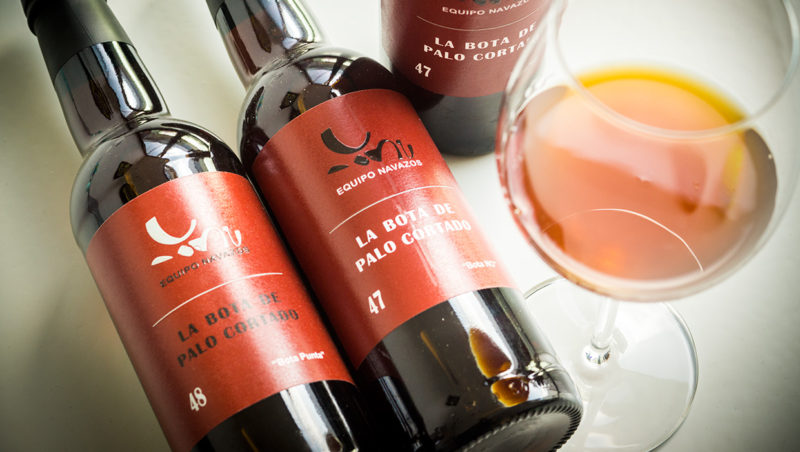 Published on February 13th, 2015 | by Ruben
1
La Bota de Palo Cortado 47 (Equipo Navazos)
Palo Cortado #47 is one of the most extreme wines I've ever tasted
What better wine to review alongside our article about the mystery and myths of Palo Cortado?
This Palo Cortado 47, bottled by Equipo Navazos, is part of series (41, 47, 48, 49 and 51) that revolves around very old wines from the defunct bodegas Gaspar Florido. This artisanal bodega in Sanlúcar had two magnificent wines, called 25-GF and 30-GF (a very modest estimate of their age). They were simply labelled Jerez viejisimo or 'very very old sherry'. There's no categorization because the boundaries between Amontillado, Palo Cortado and Oloroso tend to become vague at such a high age.
Gaspar Florido sold his business to his colleague Pedro Romero in 2007 and the oldest casks were moved to its Sacristía, just a short walk from their original location. From these soleras, Equipo Navazos selected the most interesting casks of this series. Palo Cortado 47 and Palo Cortado 48 were launched in parallel, but they are different wines. While Palo Cortado 48 'Bota Punta' comes from the solera of 30-GF, this Palo Cortado 47 'Bota NO' is from an even older (early 19th century) solera which held a very rare wine named Ánsar Real.
Palo Cortado 47 is probably more than 50 years old – it was made in a time when musts were still fermented in butts, with grapes that were probably grown in the vineyard Viña El Armijo in the Pago Miraflores. It was bottled in December 2013 into 1200 half bottles. This wine is now part of history, the butts were emptied completely.
The Wine Advocate gave this wine 99 points. At the same time, they gave 100 points to the Amontillado 49 'Bota A.R.' from the same series of casks.
La Bota de Palo Cortado n°47 'Bota NO' (22%, Equipo Navazos 2013)
Nose: very complex. Quite a lot of dried fruits (dates, figs, fragrant apricots) with hints of blood orange. Sourish redcurrant. Polished exotic woods (sandalwood) and leather. A typical buttery toffee note. Almond paste and gingerbread. Some coastal notes. There's also a clear smoky note, maybe tar, as a result of its long life in wood.
Mouth: sharp like a knife. Very salty, with a very high acidity. Almost ridiculously intense and not for beginners. Oyster juice, salty nuts and salted butter. Rhubarb. Walnuts and big oaky notes. Tobacco and nutmeg. Lots of bitter, over-infused herbs. Roasted coffee beans and dark chocolate towards the end but always with a pinch of salt and a shot of lemon juice. A wine to sip with caution. Endless finish on warm wood and roasted nuts.
Availability: sold out in most places, unless you're willing to pay a bit more. Originally around € 75 for a 37,5cl bottle.
Summary: Palo Cortado 47 is like a wild beast. Hugely aromatic on the nose and super-concentrated in the mouth. Hardcore Palo Cortado, although you could argue whether this fits multiple categories of sherry. Perhaps a little over-aged and too bitter, but a wonderful experience and a true relic.