Pedro Ximénez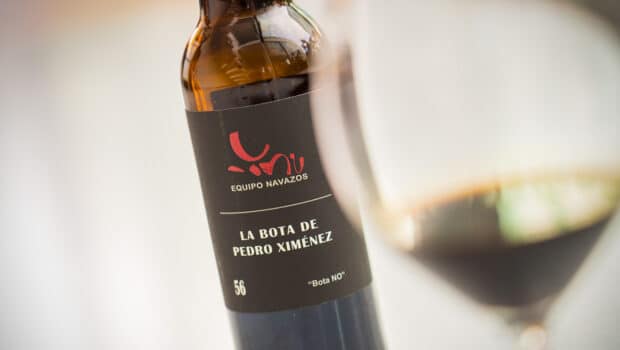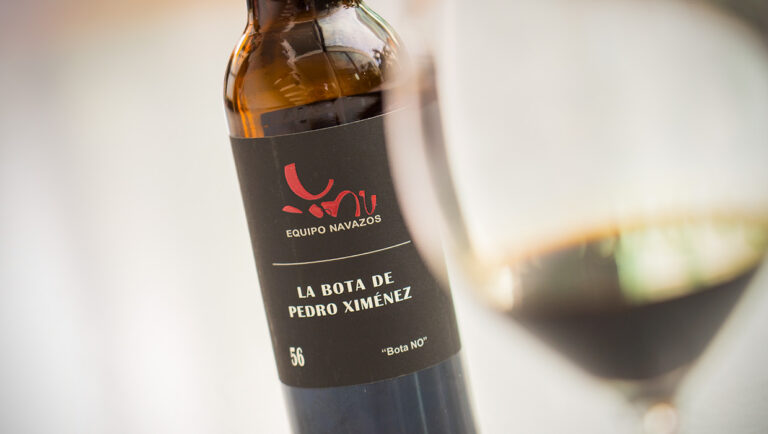 Published on November 6th, 2020 | by Ruben
0
La Bota de Pedro Ximénez 56 (Equipo Navazos)
A PX of well over 40 years, and that's a conservative estimate…
When Bodegas Fernando de Castilla was taken over by Jan Pettersen and his team in 1999, he started buying old wines to reinforce the existing wines. Once he fell on a small parcel of very old casks that had a muddy sediment of Pedro Ximénez at the bottom. He purchased the casks and carefully preserved them in his bodega. Sediments like this are concentrated flavour bombs that shouldn't be discarded.
It is from one of these Bota NO casks that La Bota de Pedro Ximénez 56 was bottled. The wine is the same as La Bota 36 bottled by Equipo Navazos a few years earlier. It is obviously different from their regular PX and should be well over 40 years of age.
The wine was originally low in alcohol (around 12,5%) and had some retouching in order to reach the required mimimum strength of 15%. After some years of integration, it should be more integrated than the previous bottling. It is a single cask release of just 1000 half bottles.
La Bota de Pedro Ximénez 'Bota NO' (15%, Equipo Navazos 2015, 37,5 cl)
Nose: an aromatic, almost ethereal nose. Truckloads of raisins, dried figs and molasses, but there's a lightly floral edge and some lighter berry sweetness. Liquorice. Roasted coffee beans. Tiramisu.
Mouth: very dense and unctuous. Now it's more on the mocha notes. Belgian toffee and coffee candy (Mokatine), or the famous Manon praline ganache. Then back to sundried raisins, Christmas cake and prunes. Honey coated hazelnuts as well.
Availability: still available in some places, check Coalla or The Whisky Exchange for instance.
Summary: Love it or hate it, I guess. This is very thick and sweet, even though there's some acidity to balance it. Complexity and depth are first-class though. I rarely buy PX myself but this is worth the money.