Palo Cortado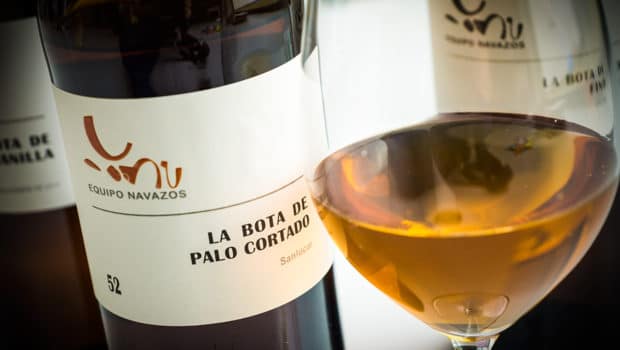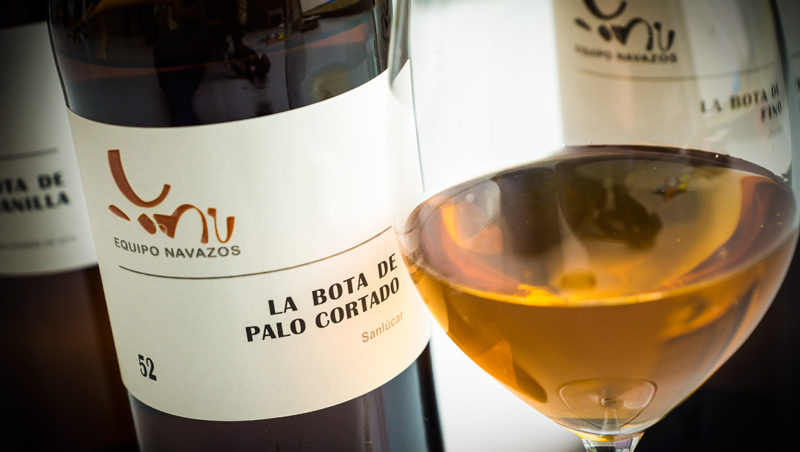 Published on July 28th, 2015 | by Ruben
0
La Bota de Palo Cortado 52 (Equipo Navazos)
A young 'designer' wine, but already clearly defined as Palo Cortado
La Bota de Palo Cortado 52 was selected (or should we say conceived) by Equipo Navazos in the warehouses of Hijos de Rainera Pérez Marín, the bodega behind the classic Manzanilla La Guita.
It is both a vintage sherry and a single vineyard wine, from the pago Miraflores in Sanlúcar de Barrameda – the same vineyard that gives us the Florpower wines. Produced from the finest musts of the 2010 harvest, this is a truly young Palo Cortado – probably one of the youngest around – which spent a mere three and a half years in cask. It is aged in both sherry butts and then in Bordeaux-type barriques (225 litres), filled almost to the brim to avoid excessive oxidation. For this bottling of April 2014, six casks were selected that had been seasoned with old Amontillado before #52 went in.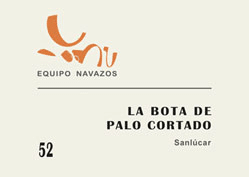 Given the high filling levels of the casks, this wine spent no time under flor (at least not after fermentation). It's a 'designer' Palo Cortado specifically conceived to become the most ambiguous of all sherry types. An exceptionally light Oloroso rather than a rebellious Manzanilla, so to speak. If anything this proves that an understanding of the processes and skillful execution allows you to create an authentic Palo Cortado on purpose, even on such short notice.
Although it is now a vintage wine, these casks may be refreshed or integrated in a solera in the future.
La Bota de Palo Cortado #52 (18%, Equipo Navazos 2014)
Nose: rather delicate and light-headed, with plenty of toffee sweetness, candied orange peel and honey coated almonds. Dried fruits. Nice hints of waxed oak and some toasted chips in the background. Sweetish, but also very umami, with soft hints of broth. Interestingly, even without the clear influence of flor, there are also maritime notes and the minerality of biological sherry. Not a mature nose, but with an almost impossible complexity.
Mouth: much more bite now, both very refreshing and very warm. A lot of nutty notes (almonds, walnuts), dry and slightly salty (clearly Sanlúcar), balanced by soft bitter herbs and a good deal of (implied) caramel sweetness. Maybe a hint of alcohol as well – that's youth.
Availability: around € 50, check The Whisky Exchange for international shipping.
Summary: This is a mind-bending wine, showing the complexity of a much older wine yet also elements of youth. A true hybrid, as a Palo Cortado should be. Very educational and just very enjoyable. Recommended.