Background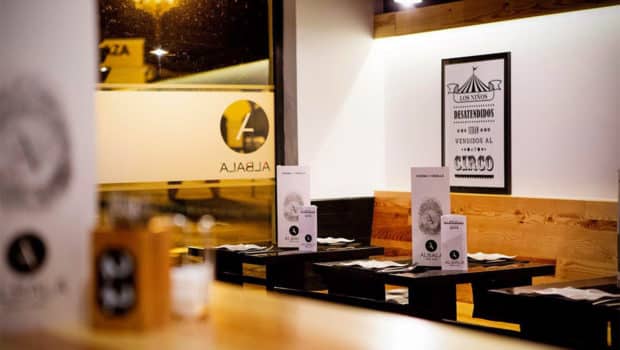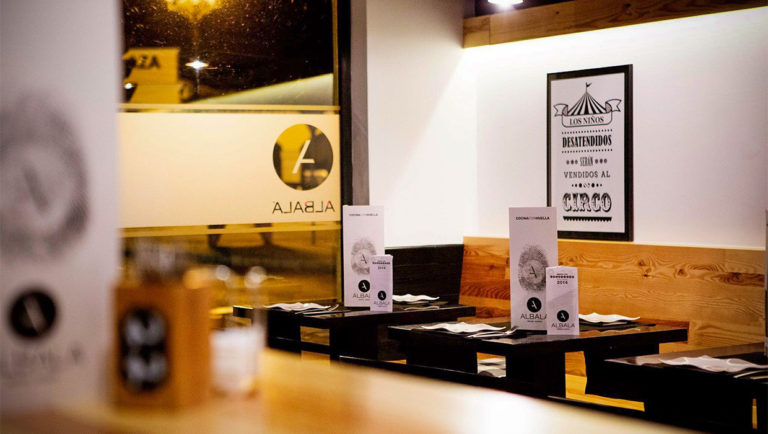 Published on February 3rd, 2020 | by Ruben
0
Restaurant guide for the sherry region
Gastronomic tourism is rising in the sherry region. Sherry wines are made for food (see my article on pairing sherry with food), so it's easy to understand why the restaurant scene has taken off in the past few years. The renaissance is noticeable on all levels by the way: the tradition of tabancos has been revived (some also serve nice bites), several bodegas opened a restaurant and Jerez has gained a couple of Michelin stars as well. Whether you prefer basic tapas or avant-garde cuisine, you'll never have to look far.
Instead of being primarily a centre of wine trade, the three key cities have grown to become a number 1 destination for the hedonistic enjoyment of their own wines, paired to high quality cuisine. The driving force behind the new international acclaim is a new generation of chefs but also passionate sommeliers who compiled some of the most impressive wine lists for sherry lovers.
Best restaurants for sherry lovers
People who are preparing their next trip often ask me what my favourite restaurants are, so I decided to make a list of my most memorable experiences, supplemented by a few addresses that are high on my to-do list. Let's say a good selection of sherry wines is the primary requirement for my selection, combined with great food of course. That means some restaurants with less focus on sherry won't appear – maybe I'll add these in a separate list.
High-end restaurants
Ready for Michelin star fireworks? These places are the gastronomic temples of the sherry triangle. This is not just eating out, they offer a special experience for the senses.
(El Puerto de Santa María, aponiente.com)
The number 1 restaurant, housed in an old tide mill. Chef Ángel Leon focuses on (local) fish and seafood, sometimes disguised as classic meat dishes, mixing delicate flavours with a good dose of culinary theatre. His tortilla de camarones is famous, as well as his fish charcuterie and liquid salt cooking technique. Wine pairing is very good: all of the wines are made in the area and most are specifically created or selected for the restaurant. World class.
LÚ Cocina y Alma *
(Jerez de la Frontera, universolu.com)
The first restaurant in Jerez to get a Michelin star. Innovative cuisine prepared by Juanlu Fernández (ex-Aponiente), presented in an eclectic interior. They offer three menus, each available with a wine pairing.
Mantúa *
(Jerez de la Frontera, restaurantemantua.com)
Awarded a Michelin star in 2020 and practically next door to LÚ but with a much more minimal atmosphere. Chef Israel Ramos started Albalá (see below) and then switched to a higher gear in Mantúa. There are two menus – both can be paired with a regular and premium selection of wines from the sherry region. Probably the best price / quality on this level.
Restaurants with a great sherry list
Even with a more modest budget it's easy to have great food coupled with outstanding sherry wines.
La Carboná
(Jerez de la Frontera, lacarbona.com)
One of the most reliable restaurants in the city centre of Jerez, housed in a former bodega building and run by chef Javier Muñoz. It comes with an official endorsement from the Consejo Regulador. The wine cellar is one of the most complete in the area – it includes dozens of sherry wines and the vast majority can be tasted by the glass. They have a great value Menu Albariza in which every dish is paired to a suited sherry.
Albalá
(Jerez de la Frontera, restaurantealbala.com)
The bistro of chef Israel Ramos. Andalusian tapas with a modern twist and a cracking wine list, with a lot of sherries available by the glass. Several Equipo Navazos releases. Great fideuà with pulpo, oxtail croquettes and cheesecake.
El Bichero
(Jerez de la Frontera, elbichero.com)
A classic choice for seafood, with a wide list of sherry wines. Slightly posh but they also have a Tapería where you can have some quick tapas.
El Espejo
(Sanlúcar de Barrameda, elespejo-sanlucar.es)
A place that never disappoints: local flavours in a modern presentation. Their menus can be combined with a sherry marriage in different price ranges, one of which includes rare VORS wines. Nice patio.
Taberna Der Guerrita
(Sanlúcar de Barrameda, tabernaderguerrita.com)
A laid-back place for classic tapas (fried fish, grilled vegetables, ham and cheese…) in an authentic neighbourhood. The real highlight of this place is the Sacristía, a small backroom which holds dozens of outstanding local wines, including some of the most rare and valuable sherries.
La Taberna del Chef del Mar
(El Puerto de Santa María, latabernadelchefdelmar.com)
The bistro of Ángel León, where you can try nicely presented tapas and a few bites that originated at Aponiente without breaking the bank. The sherry list is shorter here – it mostly comes from Bodegas Barón.
Bodegas with a restaurant
If you prefer to eat close to the source, then check out these restaurants linked to a bodega. An interesting option after a bodega tour or just to grasp the atmosphere of the old sherry warehouses. The downside is that they only serve their own wines of course.
Tapería Fundador
(Jerez de la Frontera, grupoemperadorspain.com)
A restaurant of the Emperador group (Harveys and several brandies) in a former warehouse. They offer menus with sherry pairings. Lots of group options as well.
Toro Tapas
(El Puerto de Santa María, torotapaselpuerto.com)
A big restaurant in an impressive decor, a former Osborne bodega building. Decent tapas and a modest sherry list – some of the house's premium wines are certainly worth a try though.
Bespoke
(El Puerto de Santa María, bespokepuerto.com)
Definitely not your traditional sherry restaurant. Linked to Bodegas Gutiérrez-Colosía, this restaurant seduces with a unique interior, innovative tapas and sherry flights.
Taberna Argüeso
(Sanlúcar de Barrameda, tabernaargueso.com)
Specialized in wild red tuna and sushi, coupled to their Manzanilla San León or other wines.
Entre Botas
(Sanlúcar de Barrameda, entrebotasrestaurante.es)
Good tapas, grilled food and rice dishes. Entre botas means amidst the barrels – it is inside the Bodegas La Gitana. A good place to try some of their wines.