Background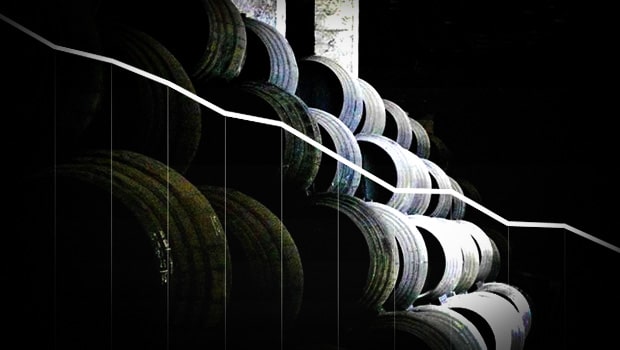 Published on November 21st, 2014 | by Ruben
7
Sherry sales: a (false) Renaissance?
There have been a lot of contradictory statements about the popularity of sherry lately. On the one hand numerous articles mention a Sherry Renaissance, a renewed interest in sherry with 'booming sales' (check out recent articles from The Guardian, Forbes or The Telegraph). On the other hand, there are sales statistics which prove the opposite direction: on a general level, sherry sales continue to fall quite dramatically.
While official sources will try to focus on the good things (popularity of new styles such as en rama sherry, publications of new books, initiatives like International Sherry Week and the European Wine Capital), it's probably not a bad idea to look at the problems and opportunities from a wider angle. How can there be a Renaissance and a decline at the same time?
Sherry sales statistics
Let's start by giving you the official sales statistics since 2002, as published in the annual reports of the Consejo Regulador. I've included the worldwide figures and the top-5 countries.
This shows a general decline from around 69 million liters to 34 million (-51%) in 14 years. There have been significant declines year after year, and while the general downward trend seems to be slowing down after the big drop of 2007-2011, hopeful markets like the US and Japan (which recently showed increasing figures) have gone down as well. Home country Spain – once the third market with around half of the UK consumption – is now the biggest market, and the only stable market as well. This doesn't look like a Renaissance, does it?
[Graph updated to include the 2016 reports]
When we do a more in-depth analysis (I'll spare you all the figures), it becomes clear that the sweetened blends are responsible for a large part of the decline (Medium, Cream and Pale Cream). This makes sense – they once were very popular in the UK, Netherlands and Germany, and when you look at these countries in the graph, their downward trend is more dramatic than in other countries. Sweetened styles are related to an older audience (55+) which doesn't think of sherry as a wine, but more as a nightcap, a Christmas tipple or something to drink in between meals, and this market segment is fading out rapidly. Because of this, the UK has now fallen below the level of Spain, after being the biggest consumer of sherry wines for decades.
However dry styles seem less affected and this is also why Spanish sales have been fairly stable during the last 15 years: they were already drinking mostly Fino and Manzanilla (as a wine with food) and they continue to do so. In other countries the dry wines are slowly becoming more popular as well. It's fair to say the sales of 'quality sherry' are slowly going up and the average drinker is becoming younger. The renewed audience is more interested in the story behind the product as well. As with gourmet food and other types of drinks, consumers want to know the producer, learn how they make their products, understand the differences and even visit the wonderful country where it's made.
The slow rise of dry sherry is mainly due to Fino and Manzanilla. Palo Cortado sales are rising as well, but Amontillado and dry Oloroso are dropping even more dramatically than the sweet genres, so it's important to recognize it's not just a general boost of dry sherry. Note that P.X. is seeing slightly more interest as well.
A (future) Renaissance maybe?
I wouldn't call the current situation a Renaissance. Not yet. Most of the good news is coming from specific locations in the US (major cities like New York or San Fransisco) or the United Kingdom (e.g. London which welcomed a whole list of sherry bars). But it's not a general trend yet.
The industry is in the process of reinventing itself, with some hopeful signals, but a lot of problems still need to be handled and it remains to be seen how this will evolve in the long run. Let's list a few of the important problems and their possible solutions:
Pricing: compared to other wines of similar complexity, sherry has been too cheap. This is related to the overproduction in the 1970's which caused big stocks of (good) wines. High quality, large stocks and lowering sales equals low prices. However with the interest in premium sherry slowly rising, prices are going up as well, which is providing some oxygen for the bodegas. Even with today's lower sales figures, most are making profit than fifteen years ago. Let's just hope they're not too greedy and price themselves out of the market – a fair price is necessary as long as the demand stays fairly low, it invites people to discover good sherry.
Premiumization: related to pricing is the shift towards higher-end wines. The industry should move away from the image of a cheap supermarket wine. With so many old, high quality stocks in the Jerez area, I think we should see more single vineyard wines, single cask releases, vintage wines, special series, en rama versions… Move away from white label brands but do special bottlings for specific distributors or stores. It's easier to make more profit on relatively new categories than trying to double the price of existing wines.
Communication shift: maybe it's no longer a good idea to talk about 'sherry' as a whole. It's a confusing category and encompasses too many styles that few people really understand. We should focus on the styles on their own and talk about Fino, Amontillado… as separate wines. If you're putting too much focus on the name 'sherry', people will keep linking it to what their grandparents were drinking.
Not only the names may need to change, also the way of communicating needs to change. Websites, social media and other platforms can reach a wider and younger audience. Magazines or print ads are expensive and less specific. In this respect, sherry can learn a lot from the whisky industry for example. Also bodegas should take care of communications themselves, whereas nowadays they rely too much on local distributors in my opinion.
Experimentation: the D.O. Jerez is one of the oldest D.O.'s in Spain and one of the most traditional. Lots of production practices of sherry are based on old traditions. Maybe the time has come to question some of them, or at least create new categories that provide a playground for young winemakers that are ready to take sherry into the future. Different grape varieties, variations in fortification… can lead to interesting results. This is (slowly) happening as we speak.
Distribution: it's simply too hard to find good sherry, even when you're willing to pay a price. The industry should probably look beyond the boundaries of local markets and support online sales initiatives that have a wider reach.
Personally I think sherry sales will continue to fall for years to come, although I hope the dramatical years are behind us. Even with the hopeful news in some areas, and as much as I love sherry, I don't think it will ever be the hugely popular wine it once was. The challenge is to filter out types that have gone down with their audience and try to create momentum for other unique styles. Production will come down further, bodegas will operate on a smaller scale but they will focus on authentic wines.
In a way I think sherry is a flexible wine: its wide variety of styles allows producers to focus on the types that are more popular without having to turn their business upside down. Interesting times are ahead.
Please let me know what you think about this. It would be nice to spark a discussion on the future of sherry.