News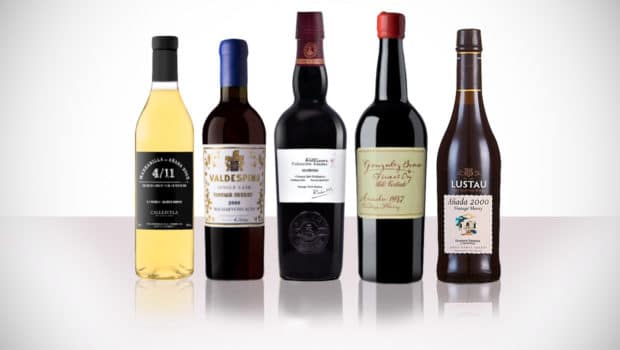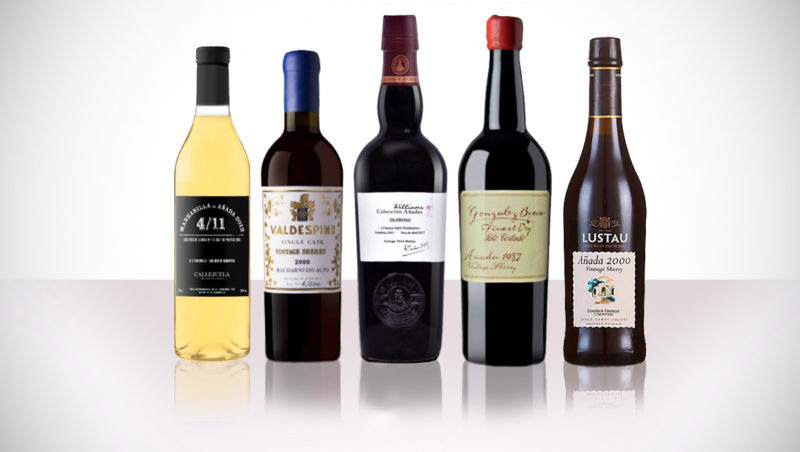 Published on August 27th, 2018 | by Ruben
0
Sherry Twitter Tasting 2018 #SherryTT
As a yearly tradition, I can announce the fifth edition of the Sherry Twitter Tasting #SherryTT which will take place during the Sherry Week 2018. This year the theme will be vintage sherry.
The vintage edition
Vintage sherry or Jerez de Añada is a rare type: nowadays virtually all sherry is matured in a dynamic solera system. However there used to be a time when sherry – like other wines – was made in vintages, vinified and aged separately without blending. In the past few years there has been a small revival of this concept, with a steadily growing list of premium vintage sherry bottlings. In this tasting we'll put them in the spotlights. As they are all highly limited, this is a rare opportunity to try them.
By now you probably know the concept: I've put together a selection of five excellent vintage sherries, the bottles are poured into 6 cl samples and packages are distributed to sherry lovers all over the globe. The participants will open the samples on Tuesday 9th of October (19h00 CET, which is UTC+1 Winter time) and try the wines together while communicating via Twitter (including the hashtag #SherryTT in every message). I will introduce the wines and give some background information. Representatives of the bodegas will sit together at the Consejo Regulador in Jerez and will be available to answer your questions.
#SherryTT wines
This is the line-up I composed:
How to participate?
Five cracking wines that are hard to come by. You can be part of this unique event and try the wines with us!
Thanks to the generous participation of the bodegas and the Consejo Regulador, the packages can be offered free of charge. Free wines and free shipping. The only requirement is that you're available 9th of October and that you're willing to make some noise about it on Twitter, Facebook, or perhaps a blog that you manage. Sadly only 15 places are available. You can register until 8th September 2018.
Note that postal services don't allow us to send alcohol to countries like the USA, Austria, much of the Middle East, etc. If you hesitate, simply apply and we'll check the possibilities.
Even if you don't participate, be sure to follow the event on Twitter 9th October 2018 with the hashtag #SherryTT.