Oloroso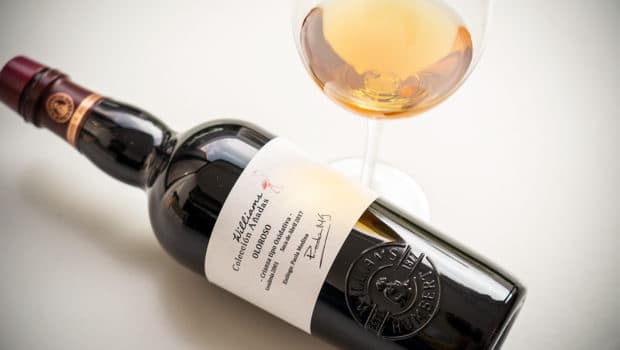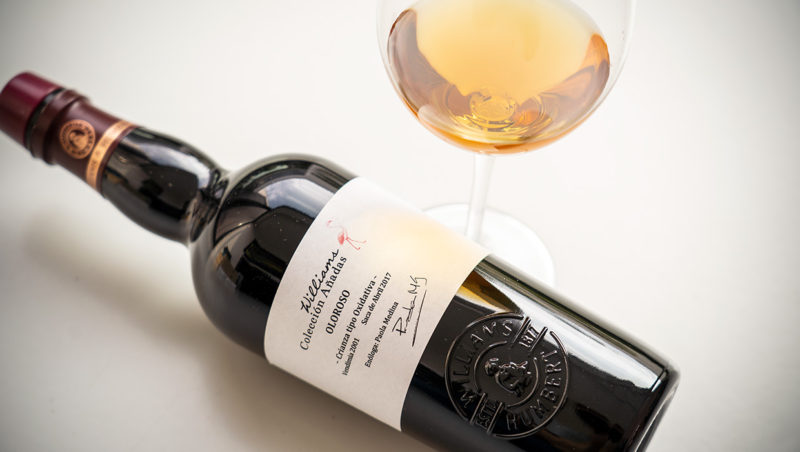 Published on September 6th, 2018 | by Ruben
0
Oloroso 2001 Colección Añadas (Williams & Humbert)
I already tried an Oloroso 2001 vintage from Williams & Humbert before, part of the old Historic Vintage Collection. This has been reworked to the Colección Añadas with updated smaller bottles, and so we're trying a new saca of the Oloroso 2001, bottled in April 2017.
In the past few years Williams & Humbert has been at the forefront of the renewed interest in vintage sherry, with more releases (Fino, Amontillado and Oloroso) than other bodegas. They are all made with the finest free-run must from old vines (20-60 years) in the pagos Añina and Carrascal.
This wine will be part of the #SherryTT 2018 Twitter tasting, you can still apply and try it with us during the Sherry Week 2018.
Colección Añadas Oloroso 2001 (21%, Williams & Humbert, April 2017)
Nose: wide and aromatic, Oloroso alright! A classic bright and round example, delicate and rather fruity. Traces of red berries and oranges. Exotic woods. Toffee notes. Very bright.
Mouth: very sapid, with juicy fruits and a refreshing lemony acidity alongside hazelnuts, almonds and hints of cinnamon. Slightly softer than expected, quite round with some glyceric notes. A light mineral touch towards the end. Hazelnuts. Long finish on old, warming wood with soft spices but without tannins.
Availability: from Williams & Humbert direct if you live in Spain (€ 36, 50cl bottle) or through distributors, but highly limited.
Summary: A slightly unusual, rather smooth Oloroso but the bright, vibrant fruitiness works wonders. I liked this one better than the previous saca of Oloroso 2001. Definitely worth checking out.