Palo Cortado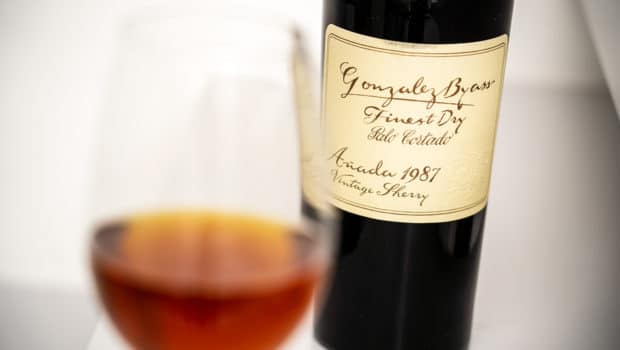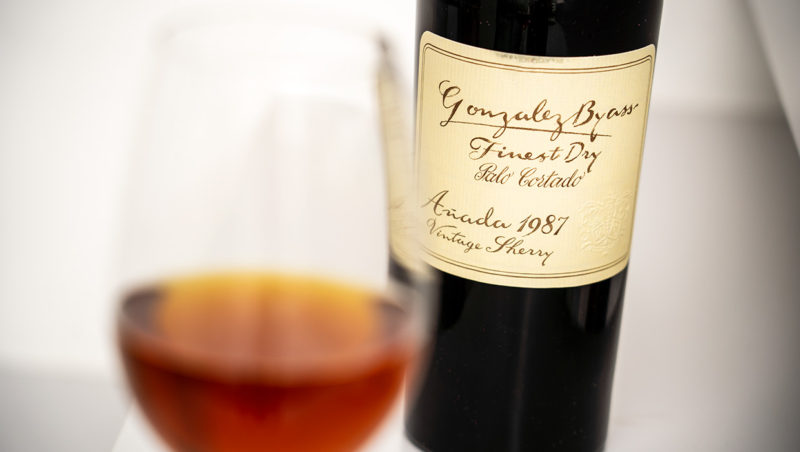 Published on September 24th, 2018 | by Ruben
0
Palo Cortado Añada 1987 (González Byass)
The latest release in the already long list of vintage sherries from González Byass is this Palo Cortado 1987, which was presented in December 2015, five years after the release of the 1982.
The year 1987 was a particularly rainy year in Jerez, with 861 litres of rainfall in 74 days (an average year is around 600 litres). The summer was dry and hot, resulting in great quality and quantity.
This wine is a selection of two barrels that had around 6 years of biological ageing and another 22 years of oxidative maturation. It is bottled en rama, without filtration and clarification.
The latest of the vintage wines released by González Byass, a 1987 Palo Cortado
As vintage sherry ages more rapidly than solera wines, and wood is taken slightly differently, we can expect a wine that is more powerful than a solera matured Palo Cortado, even those that are older.
Palo Cortado Añada 1987 (21,5%, González Byass 2015, 987 bottles)
Nose: Very luscious, rather heady nose, with hazelnuts and tobacco up front. Cedar wood and plenty of varnished furniture. A bit of coffee and iodine. Fruity notes (apricots, figs) make it more refined. Exotic spices. An interesting lactic touch in the background as well (buttery toffee and vanilla yoghurt). Maybe a light metallic edge. Then back to toasted notes and light ashes.

Mouth: Concentrated palate, with a focused sharpness and a focused acidity at its base and lots of smaller notes that make it rounder and creamier. Tart lemons and marmalade. Hints of salted caramel. Hazelnuts, almonds and walnuts. Burnt brown sugar. Plenty of polished oak again, as well as some leathery notes. Flashes of red fruits and figs. Very long finish.
Availability: around € 220 from the bodega, but up to € 320 in retail, depending on the market. Available from The Whisky Exchange for € 250 with international shipping.
Summary: This Palo Cortado is very profound and complex, with striking power and elegance at the same time. Wines of this age (especially vintage wines) can become really sharp and tense, but in this case it is bottled at the right time. Top class wine.