News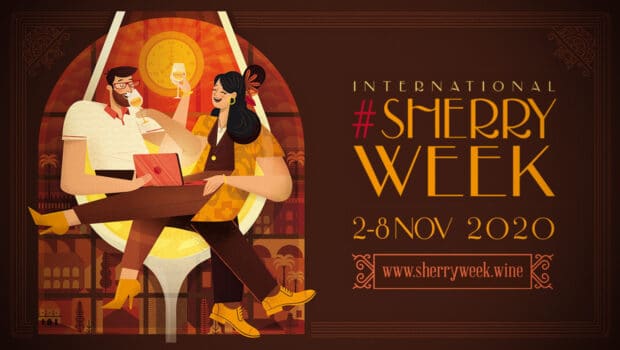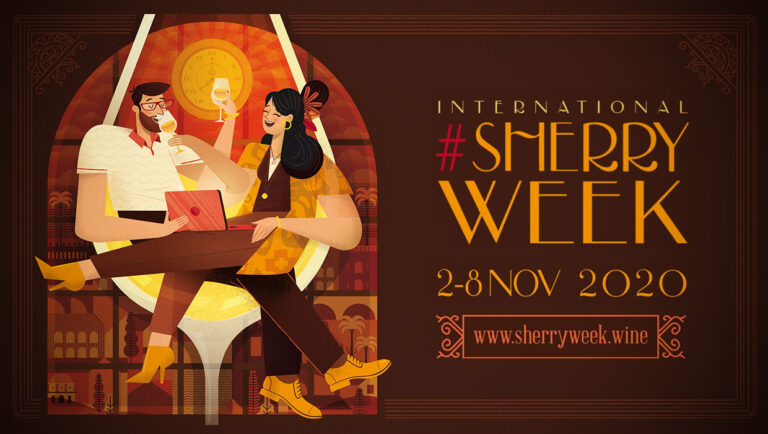 Published on September 24th, 2020 | by Ruben
0
Sherry Week 2020
Sherry Week 2020 will be held 2-8 November 2020.
This is an older article. Are you looking for Sherry Week 2022?
Like many events in this crazy year 2020, the seventh edition of Sherry Week has adapted its concept and will get a more prominent online / social media side, apart from the offline events that are now more difficult to organize. We can look forward to a series of masterclasses, interviews, cooking classes and online tastings, all presented online. That means the party will now be brought directly to your home.
Earlier this year the international Sherry Week won an award for the Best Digital and Social Media Campaign at the 2020 Drinks International Awards, for the second time already. A proof of the passionate and committed sherry community surrounding this worldwide event.
Sherry events during Sherry Week 2020
Let's look at a few of the highlights so far. First there is a Sherry O'Clock on Instagram Live, from Monday to Friday with a different style of sherry in the spotlight each day.
On Wednesday 4 november there will be a Sherry pairing World Dinner Party, taking place in four continents over the space of 24 hours. One restaurant in every country (China, Australia, Spain, UK and USA) will prepare a special sherry pairing meny with matching wines. While you enjoy this at home, a sommelier or winemaker from Jerez will explain the pairing.
On Thursday there is a webinar for sommeliers, hosted by Josep Roca from El Celler de Can Roca with César Saldaña, the current president of the Consejo Regulador.
The entire week the documentary The Mystery of Palo Cortado will be available to watch online, free of charge.
Sherry Twitter Tasting
My own ongoing tradition of hosting a sherry tasting on Twitter will get a slightly different format this year. Instead of focusing on Twitter we will now do a live video stream on Youtube, Facebook and maybe other platforms, Tuesday 3 november.
The idea is to open three bottle aged sherries against their modern counterparts. I'm thinking:
Manzanilla from Barbadillo with 15 years of cellaring against a recent bottling
Oloroso Solera India from Osborne bottled in the 1990s
Viña Dulce Nombre (sweet vinification of Palomino from the Viña Canariera) bottled in the 1960s
All of these are excellent now, but how do they compare to a bottle aged example?
It will be a roundtable discussion with several renowned sommeliers and wine writers. You can join in with your questions and you might even have a chance to get your own set of samples and take part.
Sherry Week 2020
The Sherry Week is held under the auspices of the official governing body of Sherry wines, the Consejo Regulador Jerez-Xérès-Sherry and Manzanilla-Sanlúcar de Barrameda.
Be sure to follow International Sherry Week on social media:
Website: http://www.sherry.wine/sherryweek
Twitter: @sherrywines – search for the tag #sherryweek