Manzanilla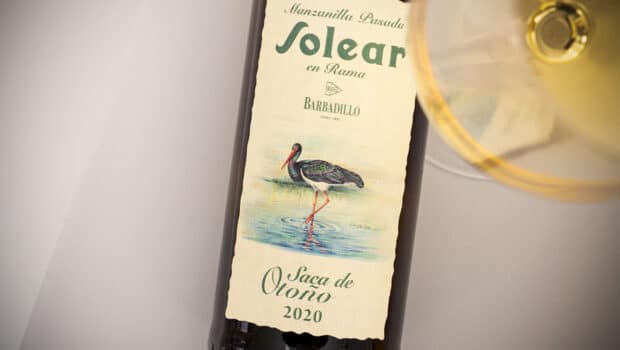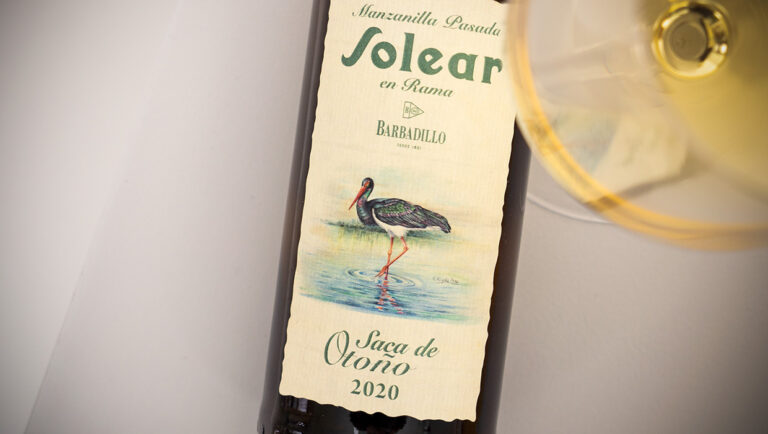 Published on January 21st, 2021 | by Ruben
0
Manzanilla Solear En Rama – Otoño 2020 vs Otoño 1999 (Barbadillo)
Bodegas Barbadillo is the largest producer of Manzanilla, founded in 1821 and Solear is their best-known, classic Manzanilla. It exists in a lighter and younger version of around 6 years of age, which is one of the high-volume sellers in Spain, as well as an older version of 8-9 years.
This well-aged Solear is a benchmark wine for (at least) three reasons:
It started the 'En Rama' movement of bottling sherry with the lightest possible filtration. At the same time it was one of the first to bring back an older style of Manzanilla Pasada.
It was also the first to introduce seasonal releases, which allowed consumers to compare how flor yeast evolves over the year.
Last but not least, it was the first to adopt magnum bottles. It only comes in half bottles (around 3000) and 100 magnums for each release, and it's interesting because magnum bottles indicate a shift in perception from producers, telling customers this is a wine with ageing potential. Barbadillo is certainly at the forefront of this growing insight.
As part of the bottle aged sherry tasting I hosted for Sherry Week 2020, we could try one of the latest releases from Autumn 2020 and compare it to one of the first ever bottlings of this wine (the series was introduced early 1999). So we have the same wine from the same season, with 21 years in between.
The old bottles came straight from the bodega's own archive (which has now been officially installed in their Casa de la Cilla headquarters). Many thanks to the bodega (especially Armando) for making this happen.
Barbadillo Manzanilla Pasada Solear En Rama – Otoño 2020 (15%, Barbadillo)
Nose: this wine really fills the room. Wet hay and chalk, bready notes, dried flowers and these nice farmy notes, almost like a stable. Salted almonds and pine nuts. Some sandy beach aromas as well. Being an autumn release, this is all about elegance, with a less pronounced yeasty flor and maybe just a tad more oxidative elements. After the many versions I've tried, I know Solear En Rama is excellent, yet it always seems to exceed my expectations.
Mouth: fresh and crisp, with some lemony acidity amplified by a saline side. Intense yet fairly smooth. Evolves towards more hazelnut and almond with just a light hint of green Gordal olives. Very long, saline finish. Just as enjoyable as the Spring releases in my opinion.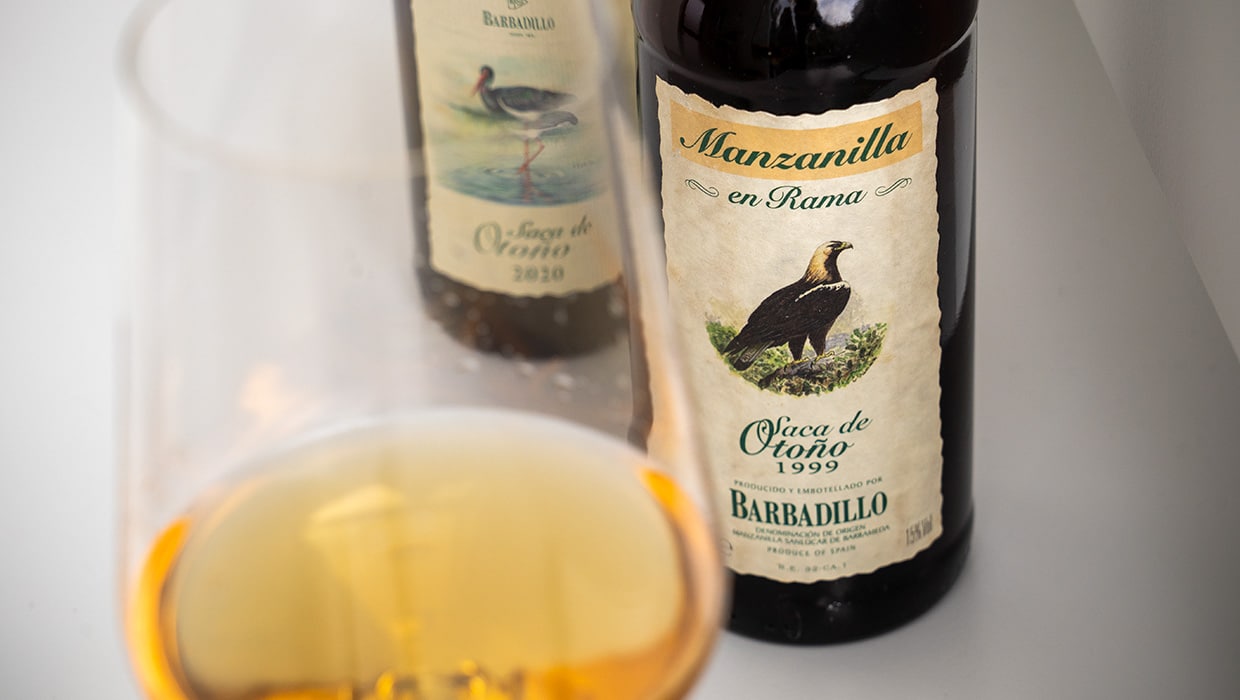 Take a minute to compare both labels and you'll notice that in 1999 it wasn't called Manzanilla Pasada yet. In fact it wasn't even called Solear back then, even though it was a special selection of casks from the Solear solera.
Barbadillo Manzanilla En Rama – Otoño 1999 (15%, Barbadillo)
Nose: surprisingly vibrant still, with even the lemony brightness not entirely gone (more lemon peel now). Dry shrubland. Plenty of warm hay. More nutty notes as well, mainly almonds, with a light caramel edge. A slightly waxy touch as well. Definitely a bit rounder, more buttery and even more savoury. Light tertiary notes such as tobacco leaves and a hint of wet earth. Very complex, different but you'd never say this is 'overdue' in any way.
Mouth: same combination of saline acidity and lemon peel, but again more nutty. Hazelnuts and walnuts now, both toasted. A slightly more extractive, earthy profile. The sharpness of the olive brine has disappeared and made place for dried Mediterranean herbs.
After the tasting, everyone agreed this was still in excellent condition. We were even a bit surprised of how small the changes were after 20 years. Obviously the bodega is preserving the bottles in their natural habitat, which is far better than what we can achieve in a home cellar. It's almost a lab example, if you like. In any case it serves as excellent proof for the fact that Manzanilla – the right kind of Manzanilla – has plenty of ageing potential. This particular bottle was still far from its limits.
Summary: Solear En Rama Otoño 2020 is another cracking wine. Don't underestimate the character of the autumn releases, even though the Spring releases are considered the best. The 1999 version is not only a priceless experience, it is simply still a vibrant Manzanilla, with some additional buttery smoothness and warmth to it.