News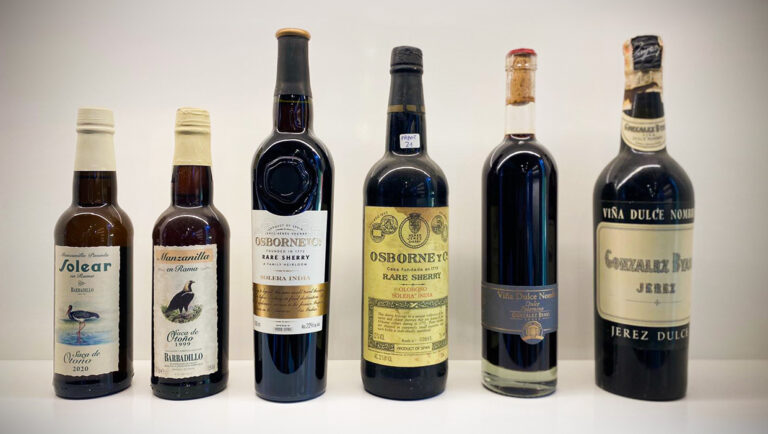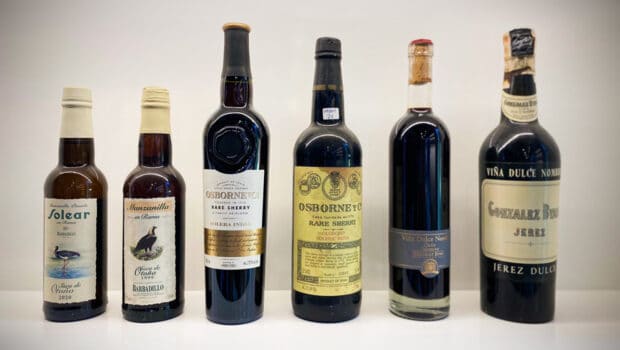 Published on October 9th, 2020 | by Ruben
0
Bottle Aged Sherry tasting (Sherry Week)
Regular readers will know I started an annual tradition of organizing a Sherry Twitter Tasting each year during Sherry Week. Now for Sherry Week 2020 I've decided to move away from this concept a little. Instead there will be a video stream with wine experts joining live on Tuesday 3 November, starting 19:30 CET (UTC+1).
The theme this year is an "old versus new" comparison. I've selected three rare sherries bottled up to 50 years ago and paired them to recent counterparts. Bottle ageing is still a slightly controversial concept in the sherry world, but the idea of sherry having to be consumed as soon as possible is slowly changing. I have a collection of rare old bottles myself so I wanted to organize a round table session to discuss this theme and explore a couple of old bottles in different styles. During the live stream I will be joined by César Saldaña, the president of the Consejo Regulador of the D.O. Jerez-Xérès-Sherry, as well as wine writer Sarah Jane Evans MW and a number of other wine experts and bloggers – still to be confirmed.
This is the full line-up:
Barbadillo Manzanilla Solear En Rama: Saca Otoño 1999 vs. Otoño 2020
The same autumnal batch of this benchmark Manzanilla with 21 years between them. Solear En Rama was the first sherry to be bottled with hardly any filtering and the first to be released in seasonal batches. It was also one of the first to adopt magnum bottles, telling consumers this is a wine with ageing potential. I'm sure it will prove how nice a biologically aged sherry can evolve, so this is a real must-have for a tasting with bottle aged sherry.
Osborne Oloroso Solera India VORS: +/- 1995 vs. 2020 edition
Inspired by the tradition of shipping fortified wine to Spain's former South American colonies ("Las Indias"), Solera India is a VORS Oloroso from a solera established in 1911. It is a wine with a style called English at that time: a small dose of PX would be added to round off the edges. Solera India was part of the personal stocks of the Osborne family and until the mid 1990s these wines were not commercialized. We're trying one of the first commercial batches next to the recently rebranded wine of today.
Gonzalez Byass Viña Dulce Nombre: 1970s vs. 2020 edition
Viña Dulce Nombre is a sweet sherry made from Palomino grapes, a winemaking tradition that is now almost entirely lost. It comes from the Gonzalez Byass' Viña Canariera in the pago Carrascal. I've found a bottle from the 1960s – this would have been a fairly young wine at the time, but 50+ years of bottle ageing will have made their mark. We can taste it alongside a bottle of Viña Dulce released early this year after more than 30 years of (barrel) ageing as a vintage 1986 sherry (the last harvest this style was produced).
It should be interesting to witness the development of these rare and high-quality sherries, and see how they compare. Can we still discover their common DNA or has time changed them entirely?
Of course you're invited to follow the live stream during Sherry Week. During the presentation you will be able to ask questions and interact with other sherry lovers via chat. Mark the date in your agenda – practical details will follow soon.
That's not all: you could actually receive a free set of samples from these wines and witness the effects of bottle ageing first-hand. Update: registrations are now closed, sorry.
Due to the increased shipping times during the Corona crisis, you will only be able to register until 13 October. Mind that we are not allowed to ship alcohol to certain countries like the USA, Austria, much of the Middle East, etc. Thanks for your understanding.
Many thanks to the Consejo Regulador and the lovely bodegas Barbadillo, Osborne and González Byass for making this possible.