Manzanilla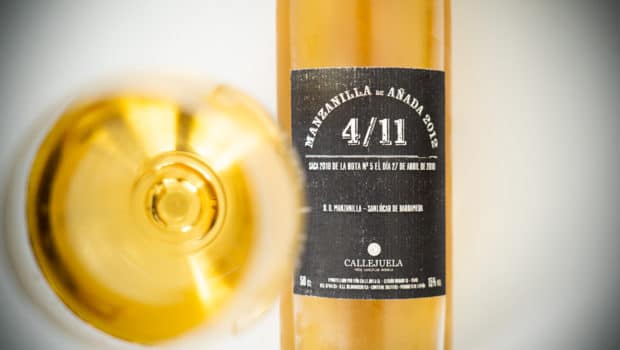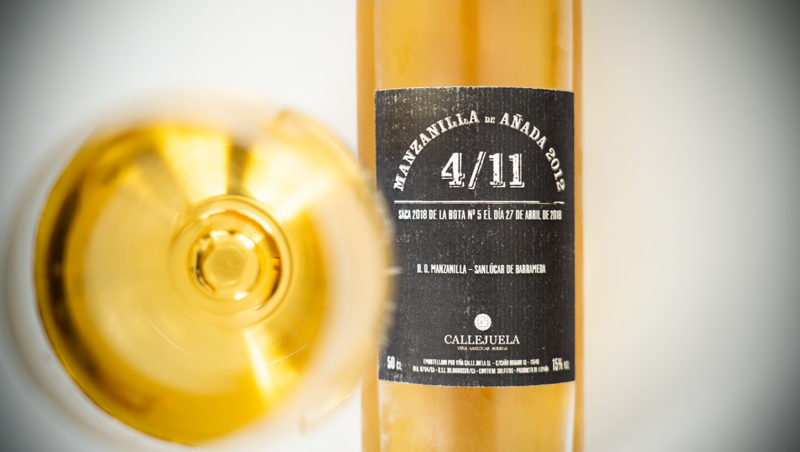 Published on September 17th, 2018 | by Ruben
0
Manzanilla de Añada 2012 4/11 (Callejuela)
Bodegas La Callejuela in Sanlúcar de Barrameda produced the first (modern) vintage Manzanilla by holding back 11 butts of their 2012 mosto and ageing it statically in separate barrels. They are left untouched but each year one is emptied, giving us a rare opportunity to follow the evolution of the wine year after year, starting with the first release in 2015, a wine that was barely Manzanilla to something that will naturally become an Amontillado.
Together with consulting winemaker Ramiro Ibáñez, they have also separated multiple barrels from each of their vineyards in 2014 and 2015. Expect similar concepts in the future, focusing more on the terroir of the zones they are working in (Callejuela, El Hornillo, Macharnudo and Añina).
The first with oxidative notes and seven more releases to go
We're now trying the Manzanilla 4/11, the fourth release, almost 6 years old. Vintage sherry wines evolve more rapidly than their solera counterparts. Whereas some Manzanillas can still have an active layer of flor after 10 years, the first signs of oxidation are well recognizable in this wine.
This wine is part of the upcoming Sherry Twitter Tasting #SherryTT during the fifth International Sherry Week.
Manzanilla de Añada 2012 4|11 (15%, Callejuela, Saca April 2018 – Bota n°5, 50 cl)
Nose: a rich nose with flor notes but also the first signs of oxidation. A little hay and dried flowers, chamomile, wet cellar. Big almond notes too, almost a marzipan sweetness. Subtle spicy touches. Gentle, but complex and intense, I love this kind of profile.
Mouth: quite a mellow start, with a fruity background and a gentle nutty side that hint towards Amontillado. Almonds, cut yellow apples, a little toffee. Hints of citrus. The salty, mineral punch of a young Manzanilla is playing a secondary role here, although it's still there. Long, savoury finish with a first hint of oak.
Availability: around € 20 but difficult to find outside the area. Just 700 50cl bottles each year.
Summary: There's still a trace of the rounded first release, this time nicely balanced with hints of oxidation. It may not be as exceptional as the first release, but it has definitely taken on a new personality compared to the earlier bottlings so it's a key bottling in the series and quite a delicious wine to drink.