Cream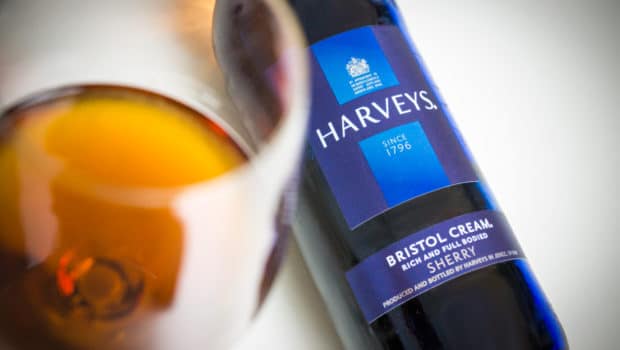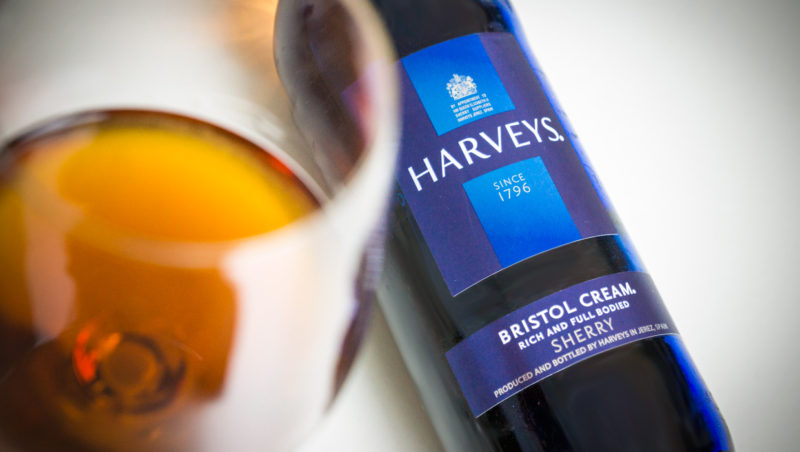 Published on February 9th, 2016 | by Ruben
0
Harvey's Bristol Cream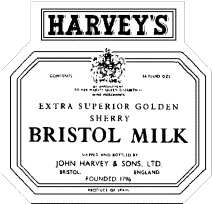 In the late 17th century, sweetened Oloroso was hugely popular in the UK. It was known as milk sherry or Bristol Milk, because most of the sherry trade to the UK was passing through the port of Bristol. Different types of wines arrived in Bristol and they were blended to create a sweet, smooth mixture.
Bristol Milk was a generic name produced by different companies. John Harvey, a wine merchant who started in 1796, had its own popular Bristol Milk. One day in the 1860s, John Harvey II and his brother Edward received an aristocratic lady in their cellars where she had some Harveys Bristol Milk. She was also asked to try a new, richer blend they had been working on. If that is Milk, then this must be Cream she said, so the new blend was named Bristol Cream – a brand trademarked since 1882.
Harveys Bristol Cream became hugely popular. While Bristol Milk was said to be a golden sherry, Bristol Cream was darker and included more and older Oloroso.
At the start of the 1950s, Bristol Cream was the best selling sherry in the world – which in many markets it still is until this very day. It has been sold on such a massive scale that later the entire category of sweet / blended sherries was called Cream sherry (and not the other way round as you may think).


At the end of the 1950s, Harveys signed a surprising 99 year exclusive contract with a single supplier in Jerez. The infamous Rumasa empire was born – a long story with a big impact on the entire sherry region. Let's just say Harveys and the entire sherry region suffered under Rumasa. Since the late 1960s, Bristol Cream isn't blended and matured in Bristol any more: they moved to Jerez and changed from importers to producers. After years of mergers, splits and changes, the company belonged to Domecq and is now part of the Philippines-based Emperador. Bristol Cream is matured primarily in a bodega called El Brigadier, which holds around 6000 butts of wine ranging from 3 to 20 years.
Bristol Cream is a blend of Fino, Amontillado and Oloroso, with some Pedro Ximénez to give it its characteristic smooth and mellow sweetness. Since 1994, it is packaged in the iconic Bristol blue bottle. In 2018 this was given a makeover with thermochromatic ink, turning blue when the bottle has been chilled to the perfect serving temperature.
If you like Bristol Cream, do me a favour and track down the Harveys Signature Cream or Harveys Rich Old Oloroso from the same producer. They share much of the same flavours with Bristol Cream, including the sweetness, but they're much more intense, more complex and authentic sherry wines.
Bristol Cream (17,5%, Harveys, L5295)
Nose: sweet and reasonably nutty. Caramelized apples, raisins, with hints of toffee. There's a hint of spicy oak underneath. You can sense some of the Oloroso in the background, but most of its fragrance is flattened out.
Mouth: actually less cloying (less creamy, if you like) than I expected. Flavourwise, this is basically what you expect from a sweetened Oloroso. Plenty of sweet raisins and prunes. Plain caramel. Hints of hazelnuts. Again fairly flat when compared to an authentic (sweetened) Oloroso, which would be spicier and more intense. Except for the lighter body, it's hard to notice any Fino or Amontillado.
Availability: easy to find in supermarkets around the world. About € 12. Check The Whisky Exchange or The Drinks Shop for instance, they ship around the world.
Summary: This has little to do with the high quality (drier) sherry we fell in love with, but okay, I don't mind. If you take away the prejudices and have it well chilled, I can see why this is still popular. An accessible, harmless and reasonably tasty drink, especially with a slice of orange or in a cocktail. Think of it as an alternative to vermouth.