Cream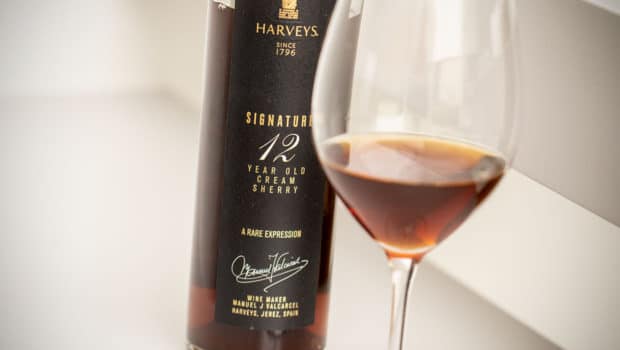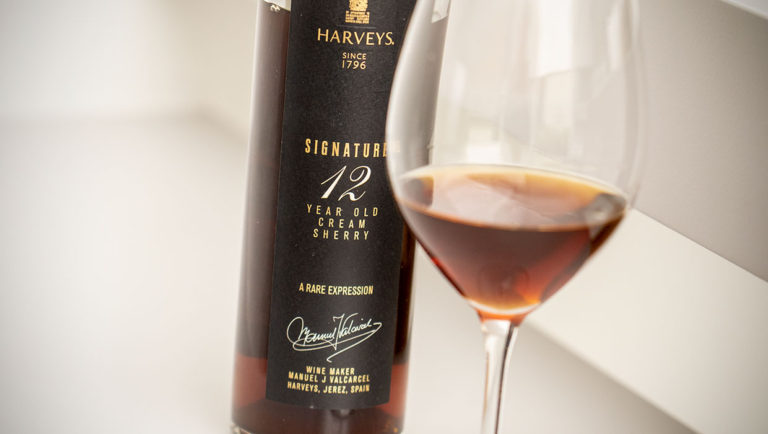 Published on March 10th, 2020 | by Ruben
0
Harveys Signature 12 Year Old Cream
This Harveys Signature 12 Year Old is said to be the ultimate expression of a Cream sherry in the vision of winemaker Manuel J. Valcárcel. Harveys is the brand behind Bristol Cream of course, the first of its kind that gave its name to the entire category of sweet sherries.
However this is a more minimal blend: 80% Oloroso with 20% Pedro Ximénez, leading to around 120 grams of sugar per litre.
The bodega has an even older Harveys Old Oloroso blend, which is around 30 years of age and less than half the amount of sugar.
Signature 12 Year Old Cream (19%, Harveys)
Nose: it's an immediate burst of quality Oloroso markers. Roasted nuts, dried figs and dates, some slightly meaty rancio notes. Raspberry ganache, orange peel, even red candy apples. Clove and cinnamon. Subtle hints of polished oak.
Mouth: quite vivid and refreshing. A sweet onset, but really balanced and after a few seconds it gets pushed aside by all the nutty and spicy notes. Almonds and hazelnuts. Chocolate coated orange peel. Butterscotch. Some burnt wood. Long finish, where the citrusy note returns. This is quite serious, and more of an Oloroso that has been rounded off than a blend that revolves around sweetness.
Availability: around € 12 for a 50 cl bottle, almost exclusively exported to the UK. Check Master of Malt for international delivery.
Summary: Look, if you're a fan of Bristol Cream or other mainstream Cream sherries, I urge you to try this Signature 12 Years instead. It's so nicely balanced and offers a lot more complexity than you're used to. Great value for money.