Interviews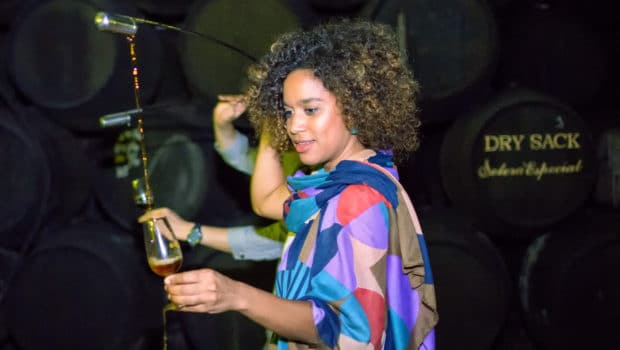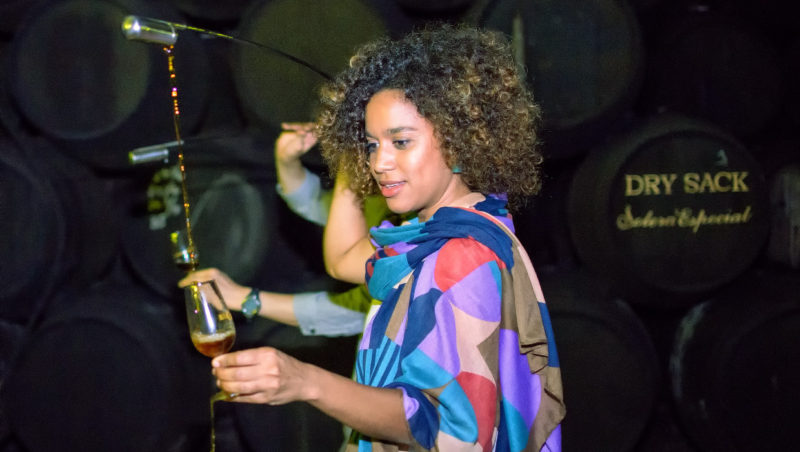 Published on May 15th, 2015 | by Ruben
1
Interview: Paola Medina
This is part of our series of virtual interviews with "sherry insiders", people working in the industry as a producer, capataz, brand ambassador, bottler… Obviously these people are the true heroes of the sherry region, they dedicate their time to presenting the best possible wines. We'll serve them a couple of questions about their work and their love for sherry.
I'm very happy to present you Paola Medina today. She's the second generation of the Medina family which owns Williams & Humbert. Born in Sevilla in 1978, she has been working in the family bodega since 2010 after working for Bodega 14 Viñas. She graduated in Chemistry, Enology and Viticulture at the universities of Granada, Cádiz and Madrid.
What's your official job description?
Technical director and enologist of Bodegas Williams & Humbert.
What are your day-to-day tasks?
I coordinate all wine handling in the bodega, the preparation of wines at the moment of bottling, the daily tastings, I work alongside the quality control department and I act as technical support for our sales departments.
How did you start working in the sherry industry and why did you choose this particular sector?
My professional life started outside of Jerez, in Ciudad Real, where I also worked as a technical director and enologist in the Bodega 14 Viñas. But obviously my family has strong links with Jerez and I've had the chance to live in the wine world of Jerez since my childhood. However even without these inherited interests, I believe few wines are able to bring passion to an enologist as much as sherry does, with its variation and particular production process.
In your opinion, what makes the unique quality of your bodega?
Williams & Humbert has been known for quality wines since its foundation in 1877. We have vineyards in highly respected pagos (namely Balbaina-Añina and Carrascal in the Jerez Superior zone) which provide us with excellent primary material for our wines. We also have one of the oldest collections of vintage sherry in the area, with casks that go back to 1920.
One of the primary objectives of Williams & Humbert has been to combine the knowledge and tradition with innovation when it comes to widen our portfolio. We've been innovators by creating new types of products and by looking beyond our borders – we're now represented in over 70 countries.
In 2014 a lot of our wines received excellent comments. Our Fino En Rama 2006, the Oloroso Añada 1982, the Fino Pando and As You Like it received high scores from Robert Parker. Moreover we were awarded in the Top 100 of Prowein 2015, the IWSC Competition, the IWC, the Palo Cortado Trophy and on many other occasions.
Among the sherry wines of your bodega, which makes you the most proud?
I like dry wines, but I also think every wine has its moment, so I like to break stereotypes. That makes it difficult to select one wine. For example, dry wines are great as an aperitif, so I would pick a Fino Pando or the Amontillado 12 Years from the W&H Collection / Don Zoilo series. During meals, all types of sherry have their place. And towards the evening I really enjoy a Palo Cortado like the VOS Dos Cortados, an Amontillado like the VORS Jalifa or As You Like It or our Oloroso 12 Year Old. You see, there's always a good moment to enjoy a good sherry!
What's your favourite pairing of food and sherry?
I have a weak spot for Japanese cuisine, especially with a good Fino like our Fino En Rama 2006. A carpaccio of prawns is another one of my favourite dishes – this is spectacular when combined with an Amontillado 12 Year Old W&H Collection. When I go for the delicous retinto meat (a race of black cows typical for Andalucía and Extremadura, red.), I love to have it alongside the Oloroso 12 Year Old W&H Collection.
What do you think the near future will hold for sherry? Which evolution or challenge seems most interesting to you?
We are in a time of change – luckily. There's a growing interest for sherry wines and we have to make sure this interest stays strong. We also have to reach out to a younger audience. In this sense, we have thank and congratulate the people who help us by spreading their love for sherry. All the best to SherryNotes for this tireless effort! The biggest challenge is not moving away from the highest quality and commit ourselves to our wines, our land, our traditions and our history.
Thank you so much, Paola, and all the best in your work at Bodegas Williams & Humbert.