Palo Cortado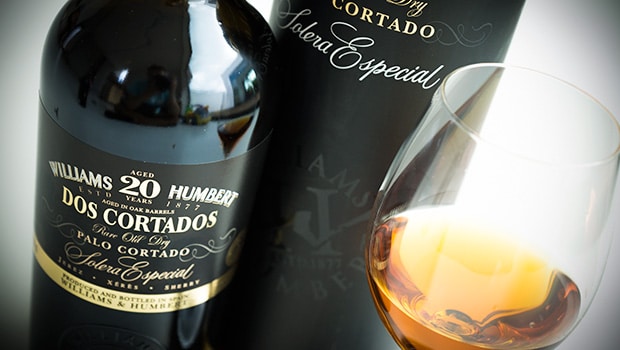 Published on September 16th, 2014 | by Ruben
0
Dos Cortados VOS (Williams & Humbert)
Dos Cortados is an old Palo Cortado, or maybe an Oloroso?
Dos Cortados is a Palo Cortado produced by Williams & Humbert.
As you know, specific circumstances cause certain Fino casks to behave differently than is hoped – they loose their layer of flor and gradually move away from the initial Fino profile. Alcohol is added to these casks (up to around 17-18°) and they enter a second phase of oxidative ageing. The symbol on the cask (a vertical stick or palo) would be crossed or cut (cortado) with a horizontal line.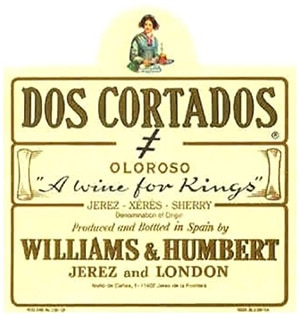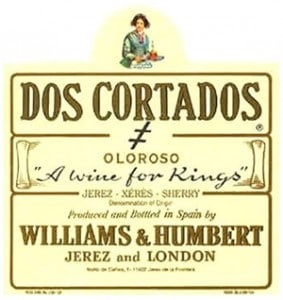 After some years, such Palo Cortado can be adjusted with alcohol a second time – this is designated as Dos Cortados. Sometimes the name is also used to indicate Palo Cortados with a higher weight than usual, or just a higher ABV due to concentration and age. Tres Cortados and Cuatro Cortados also exist (similar to the Palmas in Fino) but they're rare. Williams & Humbert is currently the only bodega to use the name Dos Cortados, as far as I know.
Although it is now labelled as Palo Cortado, old labels say it's an Oloroso (see image to the left). This may seem surprising, but keep in mind that the difference between a light Oloroso and a heavy Palo Cortado is sometimes a bit arbitrary. When they grow older, the profiles converges as the oxidative phase dominates. In the end it's the decision of the cellarmaster rather than a strict classification.
Dos Cortados is a V.O.S. sherry with an average age of over 20 years. It's part of the premium range from this bodega, which also includes the Don Guido P.X. V.O.S. and the Jalifa Amontillado V.O.R.S. Note that Williams & Humbert also produces a rum called Dos Maderas P.X., which is matured in the Carribbean before being finished in Dos Cortados and Don Guido casks.
The Dos Cortados solera dates back to the foundation of the Williams and Humbert bodega in 1877, and comprises around 300 barrels. It is 100% Palomino Fino from the pagos Añina and Carrascal.
Dos Cortados V.O.S. (19,5%, Williams & Humbert)
This Palo Cortado has a surprisingly orange colour, almost with a fluorescent hue.
Nose: a warm and intense nose, revolving around vanilla pods, caramel and nutmeg. There's also a big roasted side to it, almost smoky (charcoal). Roasted hazelnuts and almonds. Dried fruits on a second level. Elegant oaky notes and orange zest which hint towards its Amontillado side.
Mouth: dry, lively, with a firm acidity and seemingly a little less body than the nose suggested. Some rounded hints of dates, but it's mostly based on walnut skin, Mediterranean herbs and lemon zest. Salted butter caramel. Some mineral notes in the background. A peppery heat and subtle roasted coffee beans in the finish.
Availability: this used to be available as 75 cl and 37,5 cl bottles. In recent years they switched to 50 cl with a price of around € 30. Check Bodeboca or The Whisky Exchange for instance.
Summary: An attractive Palo Cortado, with a classic profile. A great nose, with nice smoky hints. On the palate maybe a little courser than some other examples.