Brandy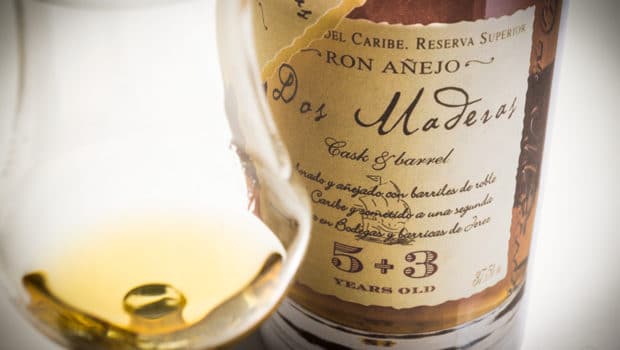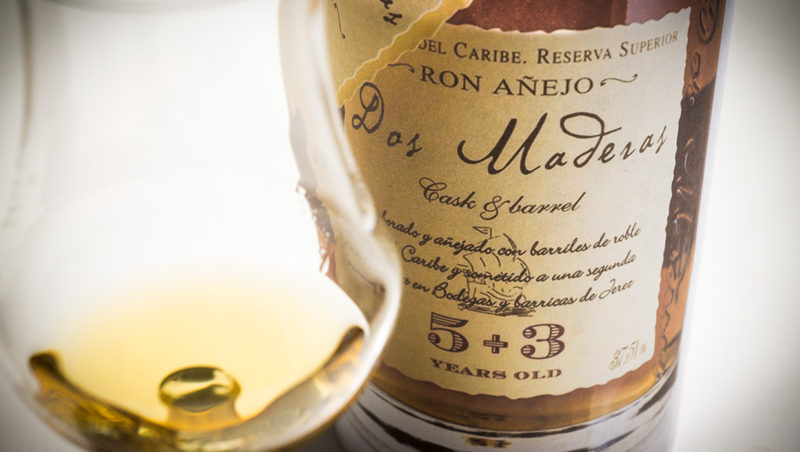 Published on July 30th, 2015 | by Ruben
0
Dos Maderas 5+3 (Williams & Humbert)
Dos Maderas is a Caribbean rum, brought to Spain and finished in sherry casks
Although rum doesn't really belong here on SherryNotes, it is good to know that a lot of sherry bodegas are also producing other types of drinks, like vodka, whisky, liqueurs and rum. After all most of them are producing sherry brandy so they have the distillation equipment.
Dos Maderas (which means Two Woods) is a molasses rum produced by the sherry bodegas Williams & Humbert. They start from Caribbean rums, matured for 5 years in Barbados and Guyana. These are shipped to Jerez de la Frontera, where they are blended and finished for three years in Palo Cortado casks (used in the solera of the Dos Cortados VOS sherry).
They also have a 5+5 version (which is the 5+3 with an extra 2 years in 20yo Don Guido Pedro Ximénez casks) and a Luxus version of 10+10 years old (finished entirely in PX casks).
Dos Maderas 5+3 (37,5%, Williams & Humbert, rum)
Nose: vanilla and brown sugar up front, with a bit of toasted oak. Clearly influenced by American oak. The fruitiness of a classic Caribbean rum (banana, orange) is present, but there's also a drier side to it, a more sherried side if you like. Some leathery notes, nougat, golden raisins and nuts (pecan). It also shows a clear hint of sherry brandy.
Mouth: very smooth, with similar notes of Demerara sugar, papaya and butterscotch. Spices grow stronger, alongside some toasted oak. Vanilla. Mild liquorice. Overall it may be a bit soft for some. Medium long finish, with spicy, nutty oak and a hint of Turkish coffee.
Availability: available from plenty of brown spirits retailers. Around € 35-45 depending on the market, check Master of Malt for international shipping.
Summary: This is quite a unique rum, because of the added hints of sherry (and sherry brandy) on top of its Caribbean base. Sweetish, medium-bodied with some interesting flavours. Pleasantly falling between different stools.