Amontillado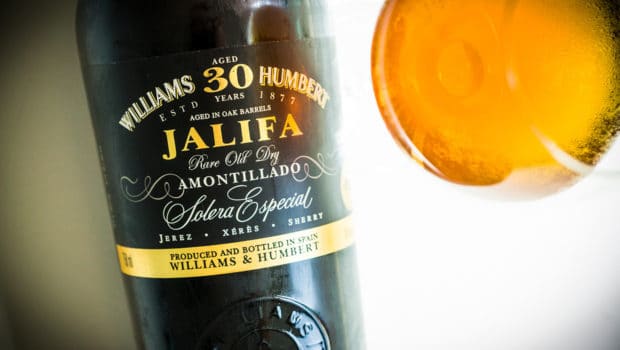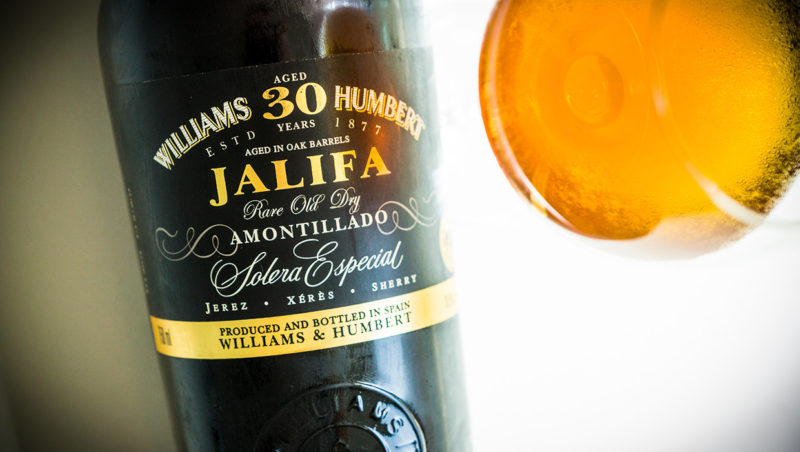 Published on July 28th, 2016 | by Ruben
0
Amontillado Jalifa VORS (Williams & Humbert)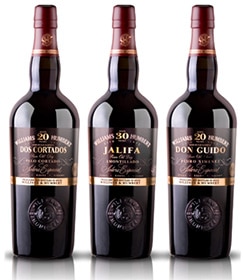 Jalifa is currently the only V.O.R.S. sherry in the line-up from Bodegas Williams & Humbert. Together with the Pedro Ximénez Don Guido and the Palo Cortado Dos Cortados (both V.O.S.) it forms the premium series called Solera Especial.
The solera of Amontillado Jalifa was laid down in 1821 by Antonio Pérez Megía, an old bodega in Sanlúcar (see Manzanilla Alegría). It was taken over by José Medina and his brothers, who later acquired Williams & Humbert. As its origins lie in Sanlúcar, at least part of this wine's DNA is Manzanilla. It is still matured in Sanlúcar (where it passes 9 criaderas under flor) and after 8-9 years its matures further in an oxidative way in Jerez (an additional 6 criaderas). The grapes now come from Las Conchas in the pago Balbaina.
Although the wine has been older than 30 years since long, it used to be sold as an Amontillado Viejo with no official age statement. Around 2009 they decided to launch the Solera Especial series and go for the VOS / VORS guarantees.
Jalifa Amontillado V.O.R.S. (19,5%, Williams & Humbert)
Nose: wide, from fruity notes (mainly apricots) to lots of roasted almonds and caramel. Hazelnuts. Still hints of sea breeze in the background. Nicely balancing between drier, herbal notes (thyme, nutmeg) and rounder notes (vanilla, waxed oak). Touches of tobacco too. Classic nose, although a bit lighter than some others.
Mouth: firm attack, full-bodied but very elegantly so. Medium acidity, some oaky / walnutty astringency as well. No sweetness whatsoever, although there is an echo of salted caramel. Hints of oranges and lemons. Long finish with plenty of hazelnuts.
Availability: pretty good for such an old sherry. A full bottle sets you back around € 50. Half bottles are also available (perfect for this kind of wine) for around € 20-25. Check The Whisky Exchange or Bodeboca for international shipping.
Summary: A very interesting, but also rather serious Amontillado. It shows all the classic elements, including a salty tension that gives away its origins as a Manzanilla. A worthy top of the range.