Manzanilla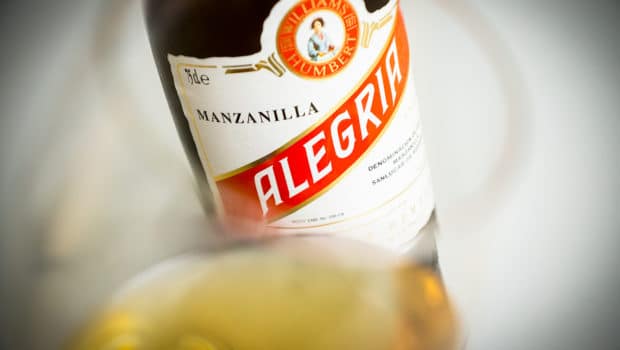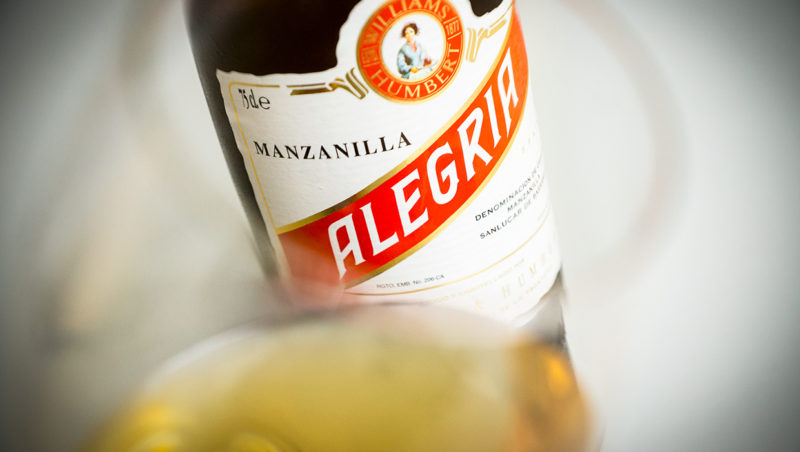 Published on July 14th, 2015 | by Ruben
0
Manzanilla Alegría (Williams & Humbert)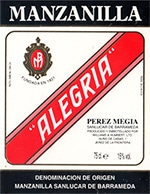 The solera of Manzanilla Alegría was started by Antonio Pérez Megía, an old bodega in Sanlúcar that became part of the Rumasa empire in the 1980s and was later dismantled with the rest of the group. Its warehouses were demolished in the 1990s and the wines were eventually bought by Williams & Humbert. Apart from Alegría they are also selling the Amontillado Jalifa VORS which originated in the same bodega a long time ago.
Manzanilla Alegría is produced from grapes of the highly respected pago Balbaina and matured in a solera with an uncommonly low amount of just six criaderas. As you know, Manzanilla soleras tend to contain more criaderas than Fino soleras in Jerez (roughly speaking 9-15 in Sanlucar versus 3-7 in Jerez), due to the bigger exposure to sea winds and therefore a more active growth of flor. You could say Alegría is a Manzanilla matured in a Fino-like solera, although the number of criaderas is obviously not the whole story.
Alegría is said to be around 5-6 years old. It is primarily intended for the Spanish market – in most foreign countries you will mostly find the Manzanilla Don Zoilo / Collection which is a different style of Manzanilla.
Alegría won several gold medals in the yearly International Wine Challenge.
Alegría Manzanilla (15%, Williams & Humbert)
Not as pale as some other Manzanillas – good sign.
Nose: crisp and aromatic, with lots of toasted almond, intese flor and a bit of hay. Dried yellow flowers. Gentle sea spray. Bread crust (migas actually). Subtle Mediterranean herbs as well. I really like its warmth and individual character.
Mouth: a full-bodied but smooth Manzanilla with an above-average structure and a great attack. Some olive brine, toasted almonds and walnuts. Also a hint of sweetness. Subtle fennel too. As on the nose, it shows a few older elements that are hinting towards a Pasada style – I like that.
Availability: apparently not as wide as other W&H products. Around € 14. Also available in half bottles.
Summary: Alegria is a full-bodied Manzanilla, more intense than some others, with nice hints of older Manzanilla or Fino. This gives it a rather unique personality.