Oloroso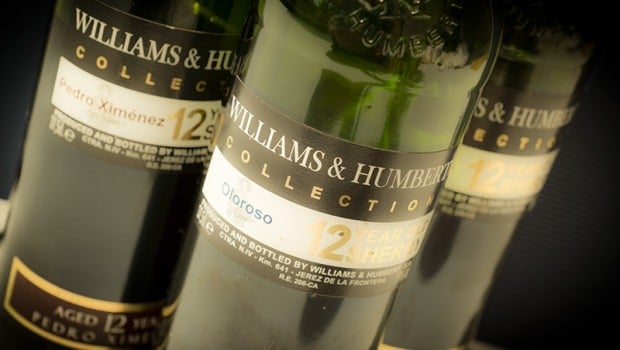 Published on August 8th, 2013 | by Ruben
0
Collection Oloroso 12 years (Williams & Humbert)
This Oloroso is part of the Collection series by Williams & Humbert. Check our review on the Amontillado for more information about this range.
The Williams & Humbert Collection is labeled Don Zoilo in some markets
The grapes were harvested in the Jerez Superior region, more precisely the Pago Balbaína and Carrascal zones. Fermentation of the grapes takes place at 28ºC. Afterwards it's fortified with neutral grape spirit to 19 degrees before it serves as a sobretable that enters the Solera. The sugar contents of this Oloroso is said to be less than 6 grams per liter.
Collection Oloroso 12 yo (19%, Williams & Humbert)
Bottling code: OWV 1621926
Nose: nicely aromatic with almond paste and buttery notes. Walnuts and figs. Caramelized apple. Seville oranges. Again a mushroomy undertone like I found in the Collection Amontillado, but here it is better integrated. Gentle, perhaps too delicate, but showing nice aromas.
Taste: medium body, dry and fairly acid. Citrus juice, nuts and hints of cocoa. Bread. Clean, velvety finish that fades rather rapidly.
Availability: normal. Around € 6 for a half bottle or € 12 for a full bottle.
Summary: Again not the most complex Oloroso, it feels slightly muted but it's round and supple. Good value for money. The best of the Collection series.