Oloroso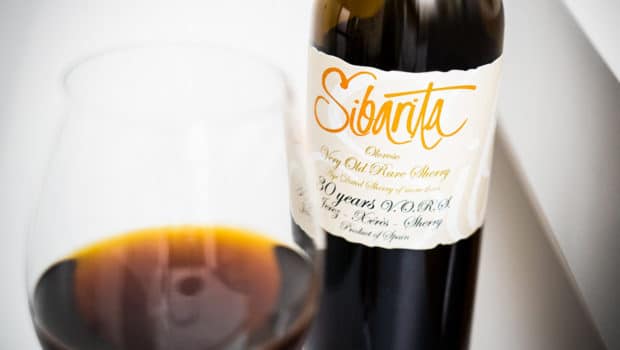 Published on January 9th, 2019 | by Ruben
0
Sibarita Oloroso VORS (Osborne)
Sibarita is one of the four VORS wines currently in the portfolio of Osborne:
Palo Cortado Capuchino
Oloroso Sibarita
The soleras of these wines are some of the oldest in the whole sherry region: Capuchino was started in 1790 and Sibarita in 1792. Actually Capuchino originated at Agustin Blazquez (of Carta Blanca fame) and Sibarita was laid down by the legendary Haurie e Sobrinos. Sibarita was taken over by Domecq in 1822 and both soleras were sold to Osborne in 2008 when the new owner Pernod Ricard sold off what was not of interest to them.
The word Sibarita comes from 'Sybarite', a person who enjoys the pleasure of good food and wines. A connoisseur's wine.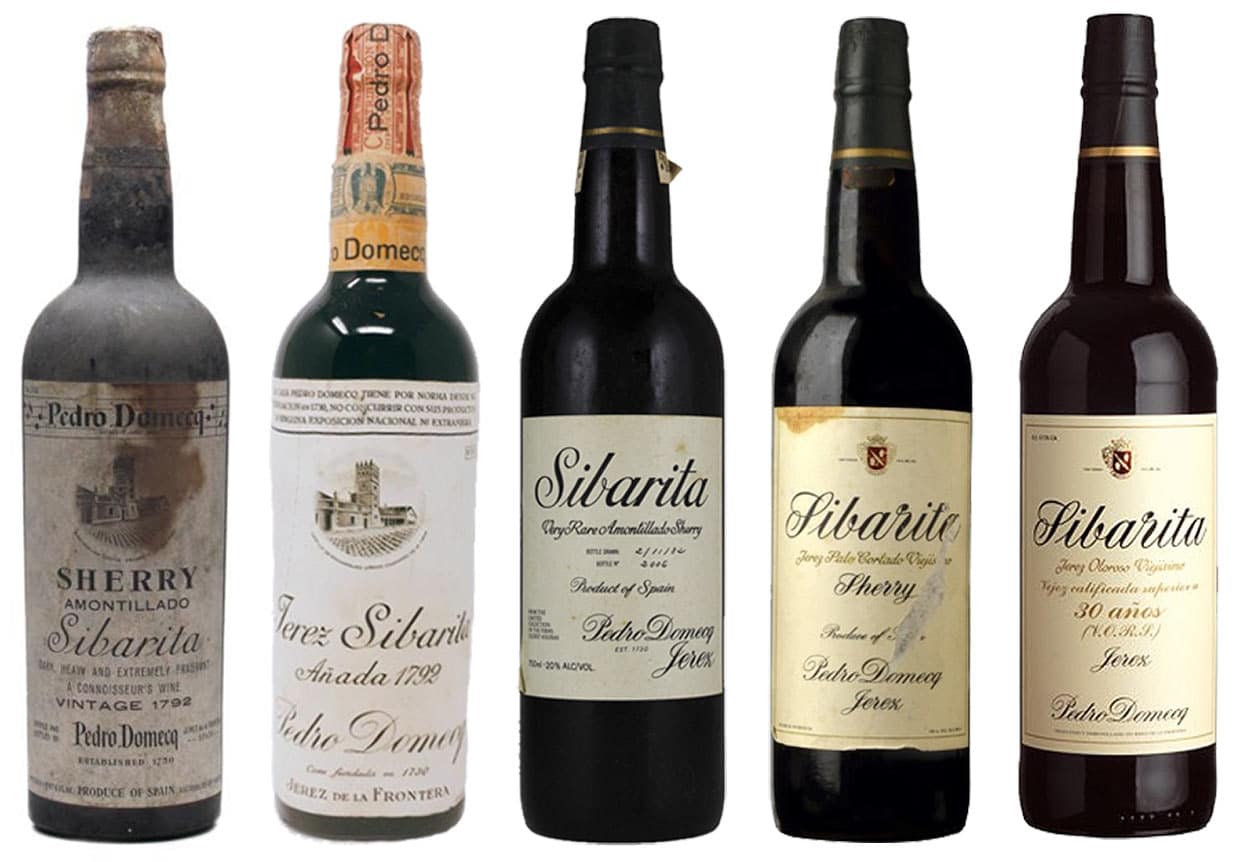 Now have a look at the picture above. Left to right: a 1940s, late 1960s, early 1980s, 1990s and 2003 bottle of Sibarita. If you look really closely, you'll notice a few interesting things.
First of all, the two oldest bottles state añada 1792 or vintage 1792. A bit misleading and nowadays this would be forbidden by the Consejo Regulador as vintage sherry is a strictly regulated concept which only involves wine of one single harvest matured in a sealed barrel. In this case they simply meant the solera system was started in 1792. Until the 1970s it was not uncommon to put it like that. Unfortunately it is still confusing a lot of wine collectors, thinking they are buying an 18th century wine and paying hundreds of euros. Auction houses are often not doing enough to axplain how a solera works and are artificially increasing the prices (and their commissions), but that's a different story.
Amontillado, Palo Cortado or Oloroso? Ultimately it's up to the cellarmaster to decide. The boundaries become vague after so many years.
Another strange thing is the fact that it was called Amontillado in the 1940s ("dark, heavy and extremely fragrant"), then simply Jerez in the 1960s, Amontillado again in the 1980s, Palo Cortado Viejísimo in the 1990s and finally Oloroso since +/- 2003. In today's (technically oriented) regulations this would seem strange, but let's not forget that ultimately the classification of sherries has a certain organoleptic foundation. Simply put, if something smells and tastes like an Oloroso, then it is an Oloroso.
What this really tells us is that this wine must have started as a Fino sherry, then lost its flor (becoming an Amontillado) but then – as it got much older – developed an increasingly weighty structure due to oxidation. We're talking about an average age of 30+ years already at that point (most sources now claim 60+ years) so it's only natural that the oxidative character starts taking the upper hand, slowly minimizing the effect of the first few years under flor. Hence a Palo Cortado and ultimately a full-on Oloroso.
There may have been some commercial reasoning as well, as Domecq started calling Sibarita an Oloroso at the same time they acquired the Palo Cortado solera of Capuchino. Turning the heaviest of the two into an Oloroso meant they were able to present a full range of VORS wines in all styles.
Currently the Sibarita solera is kept in the Bodega El Molino, if I'm not mistaken (now part of Fundador). The solera system consists of 106 barrels distributed over four criaderas and a solera. Since +/- 2013 they are bottling it in 50 cl bottles rather than 75 cl.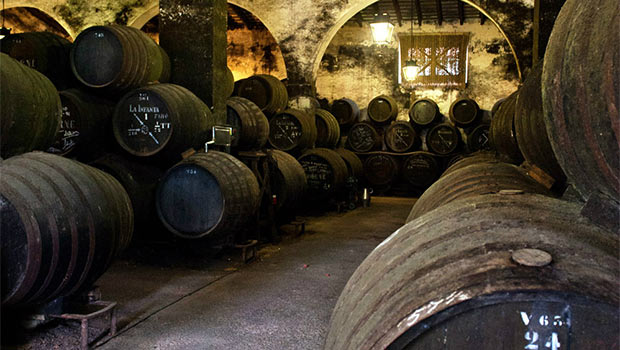 Oloroso Sibarita V.O.R.S. (20%, Osborne L13)
Nose: starts with a clear hint of volatile acidity (balsamic notes) and lots of polished furniture. Touches of menthol as well, which make it very wide and aromatic. Underneath there is still a noticeable hint of the chalky Macharnudo. You can almost detect the flor from the Fino, or is that my imagination? Then all the classical markers, like raisins and walnuts, dates and worn leather. Just a whiff of burnt sugar, incense and bread crust.

Mouth: full-bodied, with powerful aromas of dried fruits (walnuts, roasted pecans, dried figs and dates) and spices like clove and pepper. A big umami side as well, dried porcini and such. Dark roast Italian coffee. Still this minty edge. Liquorice. It shows some acidity (and lean character that hints towards Amontillado) but it is not at all austere, I'm sure a bit of sweet PX wine was added to the solera at some point to take away the sharp edges (which was a common practice in the old days). Very long finish, with coffee, dark toffee notes and moderate tannins.
Availability: limited – only around 1500 bottles per year are made available. You can still find it for € 30-35 for a recent 50 cl bottle – a bargain. The price seems to be rising though: the official Osborne shop sells it for € 55 and some shops charge € 70 already. You'll find the best price with international shipping at The Drinks Shop, Bodeboca or Master of Malt.
Summary: Although the VORS label will only guarantee an average age of 30 years, this is probably much older, with an almost imperceptible sweet touch to block the sharpness. It is a really complex Oloroso, set apart from others by interesting traces of its background and terroir. A classic combination of power and finesse.