Pedro Ximénez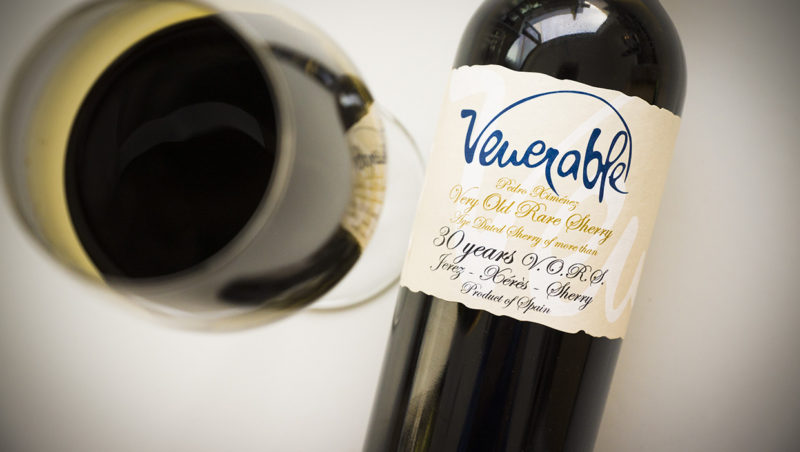 Published on February 6th, 2017 | by Ruben
0
Venerable VORS (Osborne)
Venerable is the Pedro Ximénez in Osborne's Very Old Rare Sherry range (see Amontillado 51-1a for instance) currently housed in their Bodega de Mora in El Puerto de Santa María.
The solera for this wine was set in 1902 by Pedro Domecq and consists of three criaderas and a solera row (103 barrels in total). It is made with Pedro Ximénez grapes sourced from albariza soils in Montilla.
Venerable used to be bottled in 75cl bottles but since a few years they've moved it to 50cl bottles. This stresses its limited nature and keeps the price accessible. The annual production is around 1100 bottles (50 cl).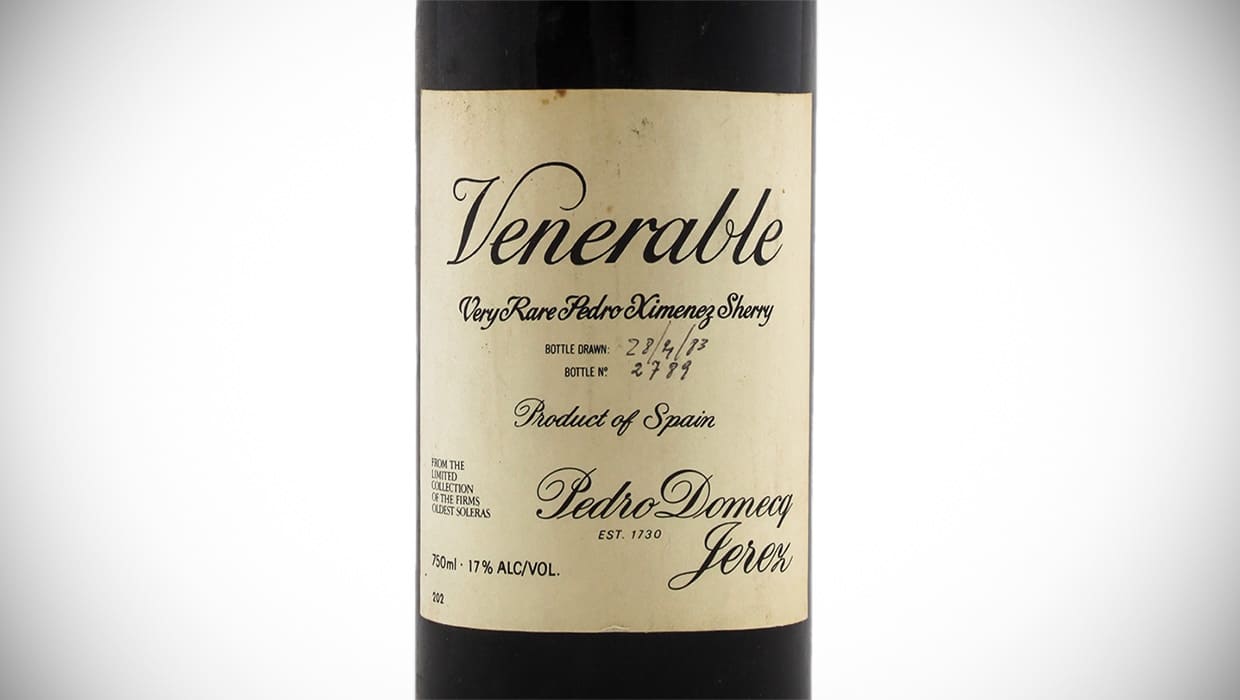 Venerable Pedro Ximénez V.O.R.S. (17%, Osborne)
Nose: nice and thick, with an above average dose of Turkish coffee, as well as fig syrup, dates and some aromatic hints of balsamic vinegar and polished oak. Caramel, toffee, a hint of dark bread. Some heavily roasted nuts, liquorice and a light hint of wet earth. Quite complex.
Mouth: very sweet and dense, quite velvety, with truckloads of succulent raisins but also big hints of dark chocolate and strong cappuccino. Dried figs. Molasses. Treacle. There's a tiny bit of acidity (like in coffee, exactly) with a chestnut bitterness as well as a pinch of pepper to break the sweetness. This chocolate and coffee combo is really what sets it apart, especially in the finish this is quite impressive.
Availability: relatively good for such an old wine. Relatively well priced as well, although there are huge differences. I've seen it as low as € 30 in the UK but the normal price is around € 60 for a 50cl bottle.
Summary: A venerable wine indeed, not the most intense PX around but it has an elegant nose and the chocolate and heavy coffee flavours on the palate are downright impressive. A superb after-dinner wine and rather affordable for what it has to offer.