Palo Cortado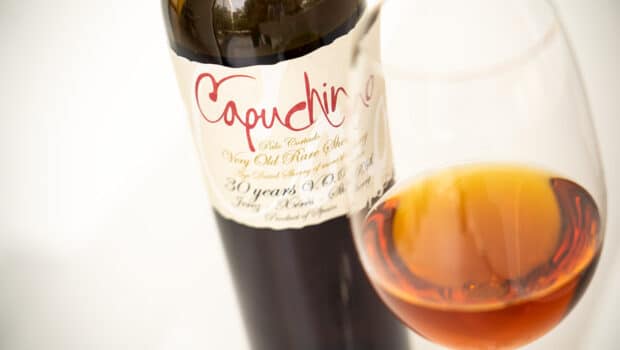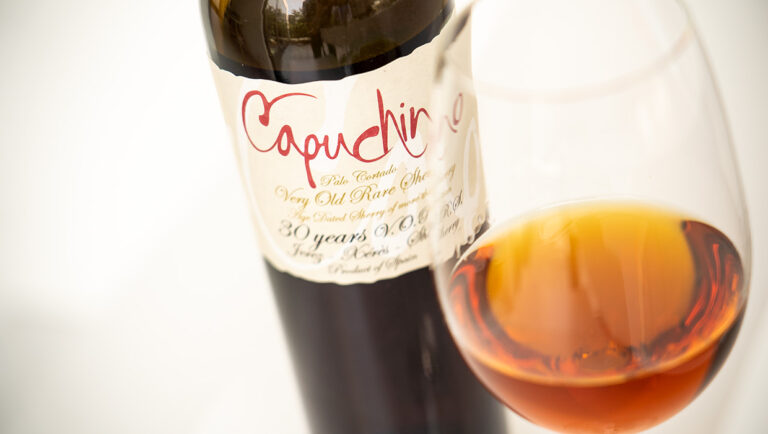 Published on October 1st, 2020 | by Ruben
0
Capuchino Palo Cortado VORS (Osborne)
Capuchino is one of the VORS wines from Osborne. Laid down in 1790, this solera has changed hands more than once. It started under Agustin Blazquez – like their flagship Carta Blanca this was made with Palomino grapes from the same plot in the pago Macharnudo. After the takeover by Domecq in the 1970s, it was not integrated into existing soleras (as it often happens), a clear sign of its quality. Domecq became Allied Domecq in 1994 and was taken over by Pernod Ricard in 2005, which soon decided to sell the "overlapping products" in their new portfolio. Since then Capuchino is part of the VORS range by Osborne, and I believe it is now the last Blazquez brand still on the market.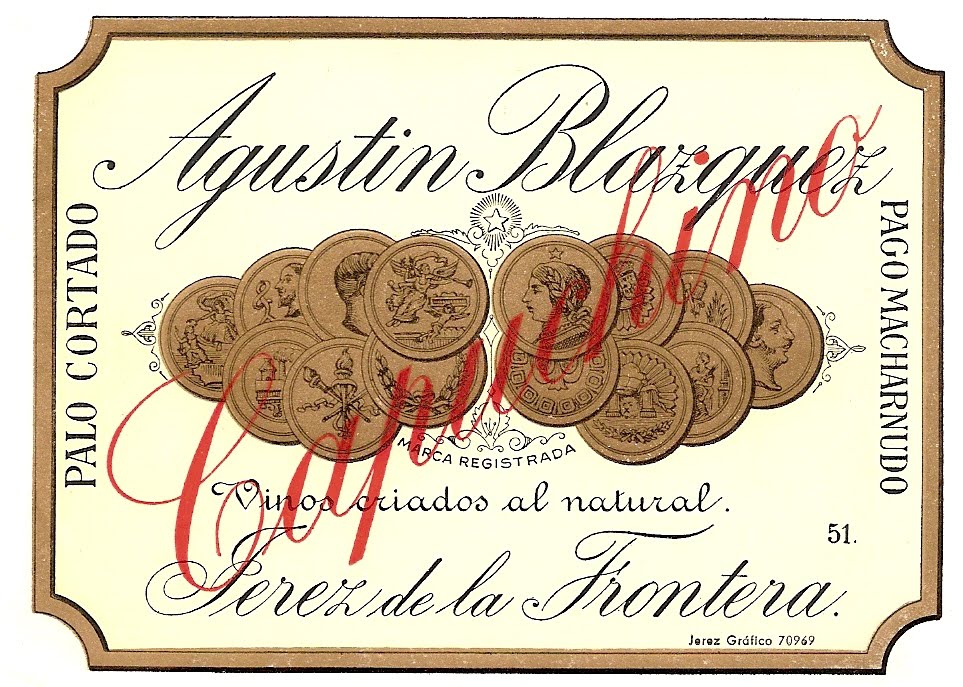 I believe Blazquez had two separate soleras of Palo Cortado, and while the Palo Cortado Superior was supposedly older and more scarce, Capuchino was more famous. The name refers to the Capuchin order, which founded a convent in Jerez in 1661.
According to the Osborne website, the wine is aged under flor for 8 to 14 years, becoming an Amontillado, before being designated as Palo Cortado later. I suppose this means they actually use Amontillado to refresh the solera system, which has five criaderas by the way.
Capuchino is not adjusted to compensate for any astringency, and thus really shows the natural profile of very old sherry. In fact it may well be the oldest wine they have at Osborne. While a Palo Cortado is usually said to combine the nose of an Amontillado with the body of an Oloroso, I feel this peculiar wine rather shows the opposite. The nose is quite oxidative but there's a sourness in the mouth that makes it quite lean and sharp.
Palo Cortado Capuchino VORS (20%, Osborne)
Nose: rich and aromatic, but rather high-pitched, with a bright sourish note that comes out on top. Think ponzu shoyu sauce. Also plenty of roasted hazelnuts and walnuts, leather and a little polished wood. Just a hint of tapenade and iodine. Tobacco leaves. Treacle and caramel. In the background there's a vegetal / meaty note, maybe dried mushrooms, something that is often found in Oloroso and that is maybe not very enjoyable alongside the sour edge.
Mouth: very dry and concentrated with high acidity again. A lot of lemon juice, roasted nuts and earthy oak char. A slight bitterness from the wood – there's a real sense of old wooden barrels in a bodega here. Some herbal notes, a firm saline touch and leather again. Long finish, on coffee and bitter almonds.
Availability: around € 80 in the Osborne shop of from Bodeboca. Since 2020 it comes in a beautiful embossed bottle but sometimes you can still find the old one (cheaper), check Vinissimus or Master of Malt for instance.
Summary: If you've tried one of these extreme old Palo Cortados from Equipo Navazos (47-48-49-51) then you'll recognize some of the characteristics here. This is definitely older than 30 years, although the acidity and lower ABV feel a little disjointed here. Good, but I expected even more, and I prefer the other wines in the excellent VORS series from Osborne.