News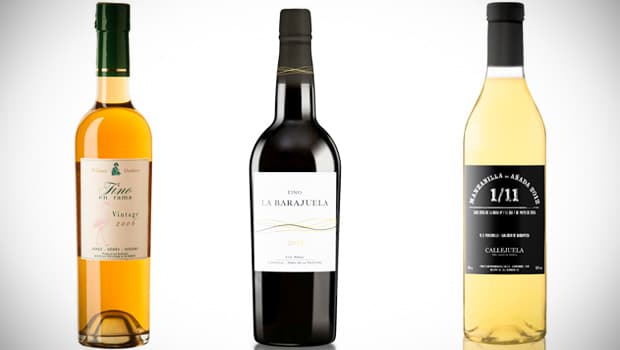 Published on February 3rd, 2016 | by Ruben
1
Fino and Manzanilla for which the vintage does matter
This is a loose transcription of an article by Paz Ivison, published in Metropoli today. Again this is interesting enough to be translated and passed along.
The maturation system in the wines from Jerez and the Manzanillas from Sanlúcar has traditionally been the system of criaderas and soleras, which mixes different harvests year after year. Therefore, contrary to common white or red wines (and those of the neighbouring D.O. Montilla-Moriles) sherry wines don't mention a vintage or a harvest. Some twenty years ago, González Byass started selling – as something very special and unique – vintage Oloroso and vintage Palo Cortado. By the will of their owners, a number of botas were kept aside: they weren't part of a solera and they matured without being topped up with new wine. They only contained wine from one specific harvest. However so far they had never been Finos or Manzanillas, which require the presence of flor.
Until Williams & Humbert – another bodega with a long-time interest in keeping barrels of vintage wines – recently presented the first vintage Fino, the Fino En Rama 2006. In this harvest, musts of the highest quality were selected. They were fortified to 15,6% and spontaneously developed a layer of flor. This Fino matured further, without new wines from different harvests being added, in what is called a static maturation process. Early 2015 they brought it to the market with no fining or stabilization. After six years the flor had been losing power but it was still present at the time of bottling.
A couple of young and restless winemakers are now stirring the otherwise rather stationary world of sherry and in their dynamic way of winemaking, paradoxically, they are focusing on the static maturation of Fino and Manzanilla. A few months ago, Bodegas Callejuela presented the first ever vintage Manzanilla, made by the owners José and Francisco Blanco with the help of the fashionable winemaker Ramiro Ibáñez, who found in the bodega 11 barrels from the 2012 harvest which hadn't been used to refresh the soleras yet. He was thrilled, especially since the 2012 harvest was exceptional. Last July, one of these barrels was bottled and the others will be bottled one at a time, each year until 2025.
The label mentions: Callejuela Manzanilla de Añada 2012 1|11, taken from bota n°8, the 15th of July 2015. That's a novelty because not only does it come from one single harvest, it's also from one specific vineyard, next to the bodega, planted some 25 years ago. Ibáñez and the Blanco brothers are planning to produce more vintage Manzanilla whenever a harvest is of special interest. In March, the second bottling Callejuela 2012 2|11 will appear.
Also recently presented is the highly anticipated Fino La Barajuela 2013, which is the first and (so far) the only vintage Fino sherry made without fortification. It was made by Willy Pérez with grapes from a small lot in the vineyard El Corregidor, in the pago Carrascal.
---
In addition to this, you should probably check the new essay 'Las Añadas en el Marco de Jerez', written by Ibáñez and Pérez. It places their renewed interest for vintage sherry in a historic perspective: they are reminding us that the solera system (which we now see as the 'classic' method of maturation) is actually a fairly recent (late 19th century) invention. The document is in Spanish but definitely worth reading (and free to download).
What's even more exciting is that the Belgian wine store and sherry promotor Xpertvinum has invited Ramiro Ibáñez to Belgium later this month, to talk about (and let us try) some of these vintage experiments. To be continued.