Oloroso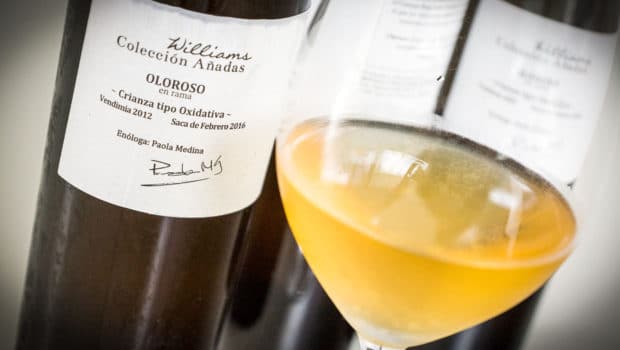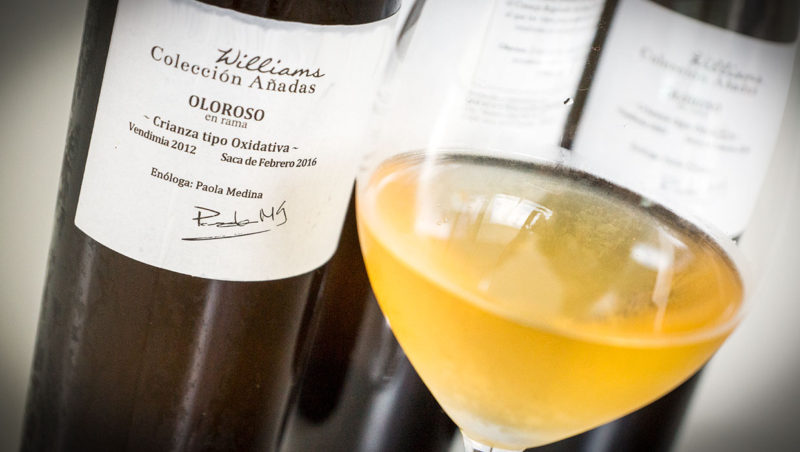 Published on July 5th, 2016 | by Ruben
0
Oloroso En Rama 2012 (Williams & Humbert)
Williams & Humbert recently released the Colección Añadas, a series of six añada sherries: three Olorosos (2003 / 2009 / 2012), two Finos (2009 / 2012) and an Amontillado (2003). They were sold as a complete lot of 50 cl bottles and were extremely limited, I believe they were only sold through one shop (the excellent Coalla Gourmet in the north of Spain) as well as the Cuatro Gatos wine club.
I had already been able to try the Fino 2012 and Amontillado 2003 at a tasting with Ramiro Ibáñez but I'm happy to try them again with their siblings. After all these are educational wines par excellence, snapshots of the different stages in the life of these wines and an example of the vintage variation that is usually washed away through the use of the solera system.
For their añada sherry, Williams & Humbert – a pioneer when it comes to vintage maturation – selects the best mostos from old vines in the pagos Añina and Carrascal. After fortification they are matured in a static way, i.e. without the refreshments that are so typical for the solera system. They're all bottled en rama. As I said, there were three Olorosos: 2003, 2009 and 2012, all hand-picked for this saca by their enologist Paola Medina. We're starting with the youngest Oloroso 2012, just three years of age.
Update: be sure to check the Oloroso 2009 and Oloroso 2003 in the same series.
Oloroso En Rama 2012 (18,5%, Williams & Humbert, Saca 02/2016, 50 cl)
Nose: very hybrid. There's a lot of marzipan up front, as well as some raisin sweetness and hints of buttery pears. Some spices and dried fruits already, but certainly not a classic Oloroso nose. Toffee notes. Very light mineral touches as well.
Mouth: rather sweet and fruity, with a slightly alcoholic edge. Peaches. More nutty flavours now (hazelnut, walnut) but in a very buttery, pastry-like way. A lightly toasted note too, as well as some peppery bite. Slightly lightweight (despite the alcohol strength) and quite quite nervous really, still looking for its true character.
Availability: all gone I'm afraid, but I suppose this was a testcase for future releases. The whole lot was around € 140 (6x 50 cl).
Summary: A very young Oloroso, but already a great start for this series. It's still colouring outside of the lines but that doesn't matter. A great Oloroso in the making and a very interesting wine on its own.