Bodegas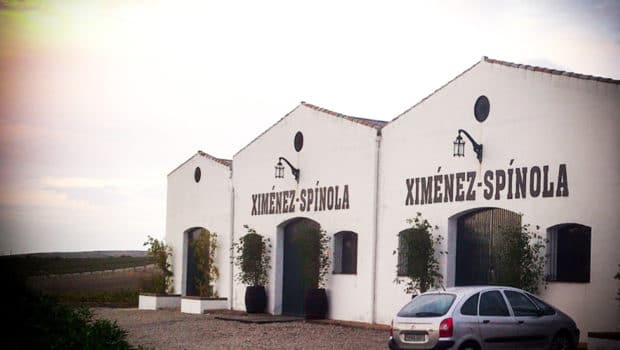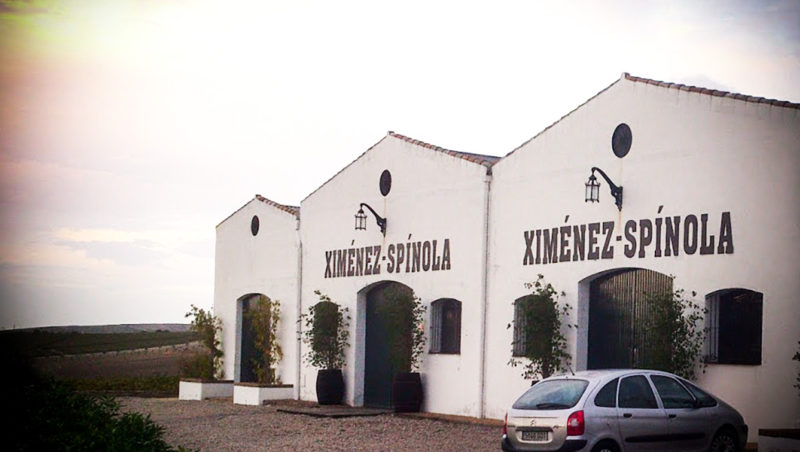 Published on September 10th, 2015 | by Ruben
1
Ximénez-Spínola
Bodegas Ximénez-Spínola is a very discreet bodega to say the least. It was founded by Phelipe Antonio Zarzana Spínola in 1729 and has a long tradition. Nevertheless it is not well known due to painfully low quantities (probably the lowest of the whole sherry region). Moreover their philosophy sets it apart from most other sherry bodegas. As a rule, the bodega doesn't take part in any wine competitions and they don't apply for VOS or VORS labels. They are only focusing on quality and have very limited amount of distributors, making their wines very much an insider's choice.
Now it is run by José Antonio Zarzana, the ninth generation of this winery, although all important elements are decided unanymously by a family board. The Zarzana Spínolas started as wine exporters, then became almacenistas and finally evolved into a proper shipping bodega.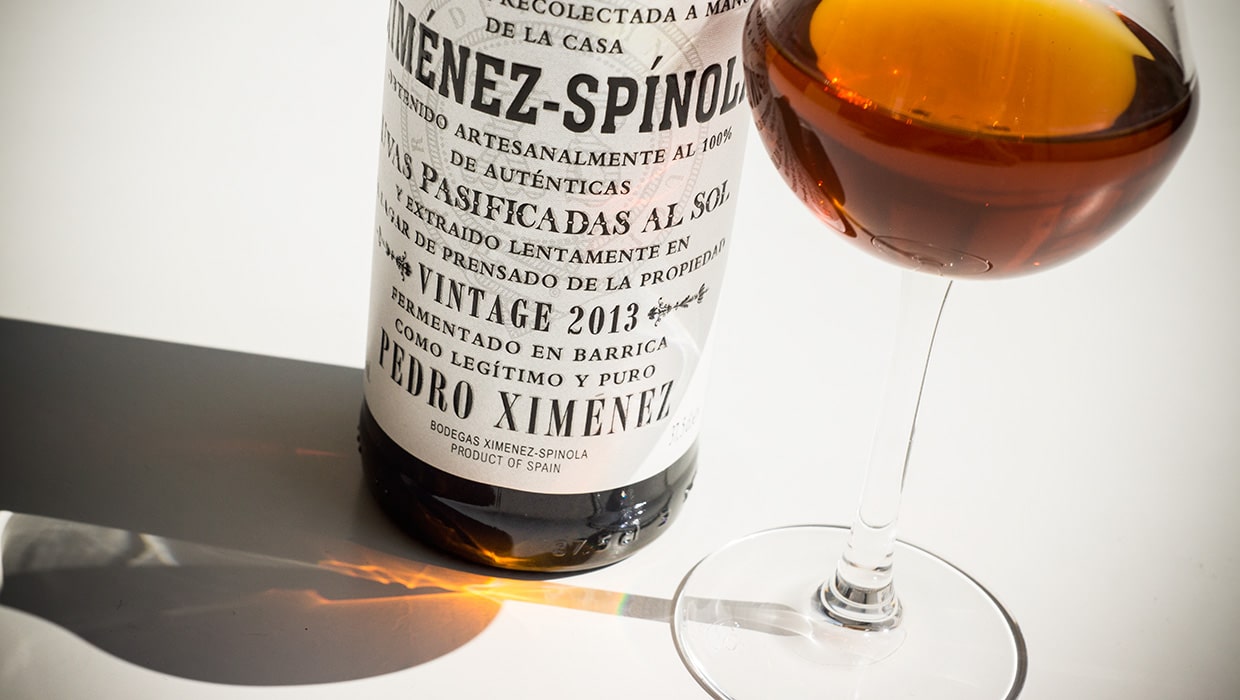 Only Pedro Ximénez grapes
At the moment, they own 16 hectares of vine, grown organically (albeit without official certificates) in Las Tablas and the pago Carrascal. They only grow Pedro Ximénez grapes, which is rare in the Jerez region. Other producers stopped growing PX many years ago and now buy their PX grapes (or rather PX base wines) in the neighbouring D.O. Montilla-Moriles. As Ximénez-Spínola dries most of its grapes in the sun (a system called soleo), they lose around 70% of the weight of the grapes along the way. This results in a mere 200 litres of must from one ton of grapes. Hence the small scale and limited availability.
Brandy de Jerez is also very important for this bodega, which holds one large solera named 'San Cristino'. This was started in 1948 (under Franco's regime), when Spain was in crisis and Spínola couldn't find a buyer for stocks of three vintages of his wine. He decided to distill it and lay the base for the current-day brandies. The solera consists of 38 ancient chestnut casks which previously held Pedro Ximénez wines.
Normally the bodega only uses 225 litre barrels for the maturation of its wines. The explanation is simple: lower possible loss when a barrel starts leaking. In the end it's another indication of the small scale of this bodega.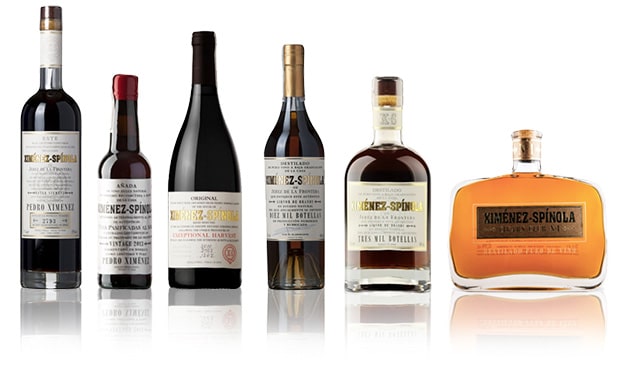 Ximénez-Spínola sherry range
As I said, it's not easy to find substantial inforation on the production of this bodega, but at least we're sure of these wines:
Ximénez Spínola Delicado, a young, gold coloured PX fermented in French oak with no oxidation.
Ximénez Spínola PX Muy Viejo, from a 195-cask solera started in 1918, made with grapes that are dried in the sun. Average age around 15 years. Around  9.000 bottles per year.
Ximénez Spínola PX Vintage, an unfortified vintage P.X. from grapes that are dried in the sun and then fermented in butts. Around 13.000 half bottles / year.
Ximénez Spínola Old Harvest Medium Dry, a combination of a 1964 solera of dry, oxidatively-aged Pedro Ximénez wine (kind of an Oloroso made from PX grapes) and around 10% sweet wine from the 1918 solera (raisined PX). Around 8.000 – 10.000 bottles / year.
Ximénez Spínola Exceptional Harvest, not officially sherry, but a kind of vendange tardive white wine, made with grapes that are picked overripe after 21 days on the vine. Then the wine is aged on its lees (with light batonnage) in used American oak barrels over a four-month period. It was first made in 2010 (designed by the winemaker Ramiro Ibañez) with subsequent versions each year. Around 20.000 bottles / year.
Ximénez Spínola Fermentación Lenta, a dry wine from slowly fermented must (15+ days). Made from overripe grapes (21 extra days on the vine compared to conventional harvesting) and matured in French oak barriques. First produced from the 2014 harvest. A mash-up of different styles.
Brandy Ximénez-Spínola
As well as wines, Ximénez-Spínola makes sherry vinegar and a range of brandies:
Brandy Criaderas – Diez mil botellas (10.000 bottles), from younger scales of the solera San Cristino. Around 15 years old.
Brandy Solera – Tres mil botellas (3.000 bottles), from the oldest scale of the solera San Cristino.
Brandy Cigar Club, a selection of three brandies (25+ years old) in fancy decanters, aimed to match certain cigars.
Single Barrel Brandy, a number of single barrel brandies taken from seven numbered barrels, filled with brandy from the San Cristino solera.
Vinagre Viejo PX En Rama, unfiltered and unclarified vinegar from a solera of 9 barrels started in 1983. Around 600 bottles a year.
Vinagre Paula Coll PX En Rama, made in cooperation with Acetum Flumen.
Contact
HQ in Plaza de Mendoza, Jerez de la Frontera
The winery itself is on the Ctra. Jerez – Sanlúcar, desvío Las Tablas km. 1,5
www.ximenezspinola.com
No organized visits.