Pedro Ximénez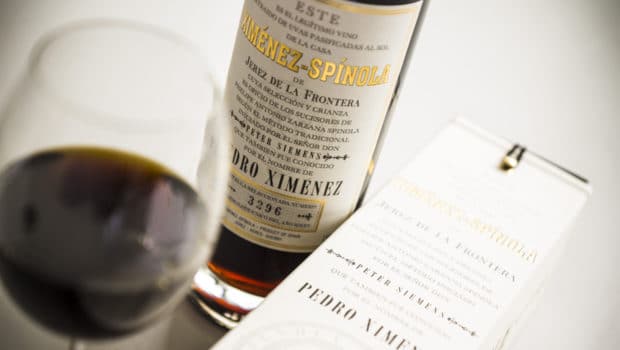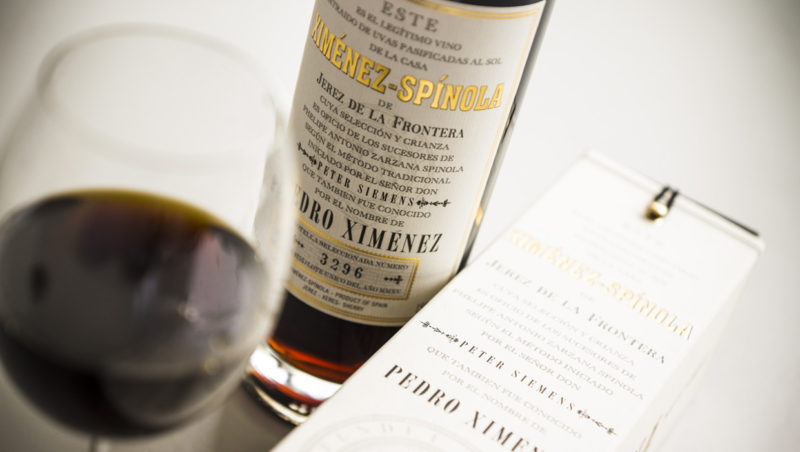 Published on May 18th, 2017 | by Ruben
0
PX Solera 1918 (Ximénez-Spínola)
The oldest solera of the house, a PX wine started in 1918
The PX solera 1918 or PX Muy Viejo is the oldest solera at Ximénez-Spínola. It consists of 195 barrels laid down in 1918, from which less than 10.000 bottles are extracted each year. The average age of the bottled wine is around 15 years.
It is a Pedro Ximénez de pasas, a wine made from raisins. The grapes are dried in the sun for 21 days (soleo process). This dehydration results in a yield of must of only around 200 litres from 1000 kilos of grapes – that's at least 4 kilos of grapes per bottle, not counting the merma or the loss by evaporation. The residual sugar in this wine is around 350-400g per liter. This PX Muy Viejo is also used to blend the Ximénez-Spínola Medium Dry.
The bodega – firm believers in Pedro Ximénez's reputed Riesling ancestry – produce a handful of wines, always from the Pedro Ximénez grape and some without fortification, making them a bit of an outsider bodega in the Jerez region.
Pedro Ximénez Solera 1918 (15%, Ximénez-Spínola 2015, 9755 btl.)
Nose: the classic PX profile, I'd say, but in a very aromatic, almost fragrant way. Full of dates and sultanas, (dried) figs, but also the fresh brilliance of raspberry and floral honey. Molasses. Hints of sirop de Liège. Very creamy chocolate, as well as delicious exotic spices. A great nose that manages to stay light-footed while containing so much sugar.
Mouth: rich, velvety and again not too heavy. Honey, figs and caramel coated nuts. Crystallized fruits. Good acidity by the way, always round and elegant. Some almonds and light smoky touches towards the finish.
Availability: can be hard to find. Around € 60-70 depending on your location. Check The Whisky Exchange for instance, they ship around the world.
Summary: Probably the most classic PX wine from Ximénez-Spínola, but still a tad more fragrant and elegant than what you'll find from other bodegas. Less surprising than some of their other wines, but a great balance and an excellent example of their house style.