Cream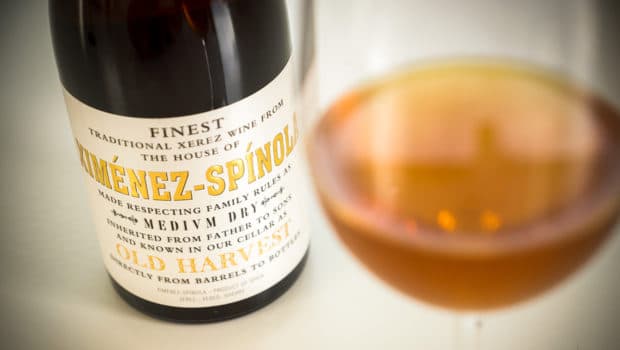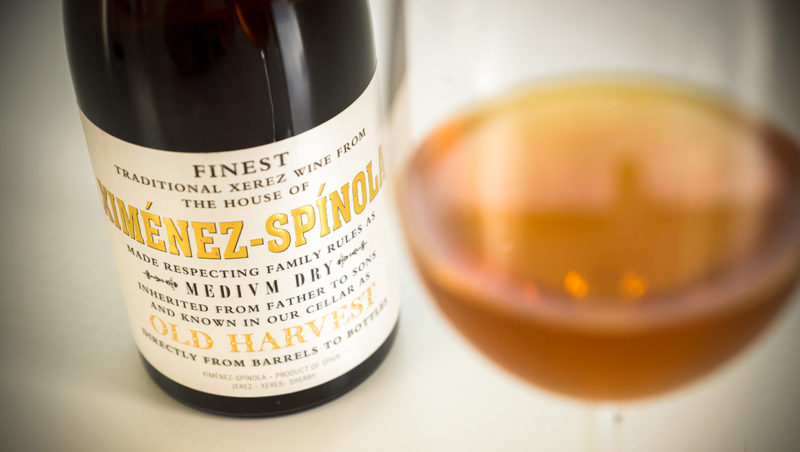 Published on November 2nd, 2016 | by Ruben
1
Old Harvest Medium Dry 2014 (Ximénez-Spínola)
Ximénez-Spínola is a bit of an outsider in the Jerez-Xérès-Sherry region. This boutique bodega, established in 1729 by Felipe Antonio Zarzana Spínola, focuses on Pedro Ximénez grapes to produce all of its wines, including the dry ones. While this is a common practice in the neighbouring region Montilla-Moriles, the rules of the Consejo Regulador in Jerez only allow PX grapes to be used for sweet wines. Moreover some of their wines are not even fortified, so part of their range can't have the official sherry seal. The bodega doesn't seem to care much about these regulations, they are going their own way and they are simply focusing on achieving high quality.
This one does bear the seal of the D.O. Jerez-Xeres-Sherry though. Medium is a semi-sweet type of sherry, normally produced by blending dry and sweet wines. The category is popular in the UK and Germany as an easy-drinking wine with low complexity. However the Old Harvest Medium Dry is proving that you can get genuine high-quality Medium too. The base of this Old Harvest is an oxidatively aged wine – Oloroso if you like, but again from PX grapes, from a solera started in 1964. This is blended with their PX Muy Viejo, a sweet Pedro Ximénez from a solera laid down in 1918, with an average age of around 15 years.
The resulting wine is married in casks for around one year and contains about 45 grams of sugar per liter. The amount of sweet PX that is added varies with each bottling. All of their wines are created by a family tasting panel which decides upon the final composition.
Old Harvest Medium Dry (17%, Ximénez-Spínola 2014, 8613 btl.)
Nose: jammy fruits, dried apricots, cinnamon pastry. Cocoa. Figs. Toasted nuts. Light herbal notes, fading towards some minty / eucalyptus edge. Butter toffee. Hints of tobacco leaves and sweet coffee. Beautiful nose!
Mouth: very nice balance of chocolate sweetness and a tangy acidity that comes a little later, alongside some nutty, oaky hints. Quinces and bright yellow raisins. Some oxidative notes in the background, with something of toasted oak. Then back to the darker notes of chocolate and Turkish coffee. The dryness takes over in the aftertaste. Fairly long, intense finish.
Availability: Ximénez-Spínola has a very limited number of distributors. In Belgium it is available for € 26 (50 cl bottle).
Summary: Old Harvest Medium Dry will convince any wine lover that sweet sherry can be excellent. It's bright, complex and impressively jammy. Top class.