Pedro Ximénez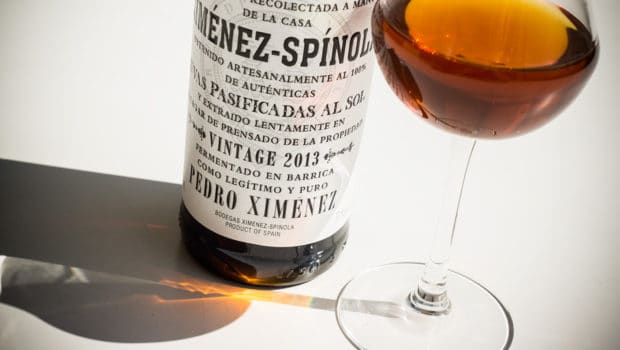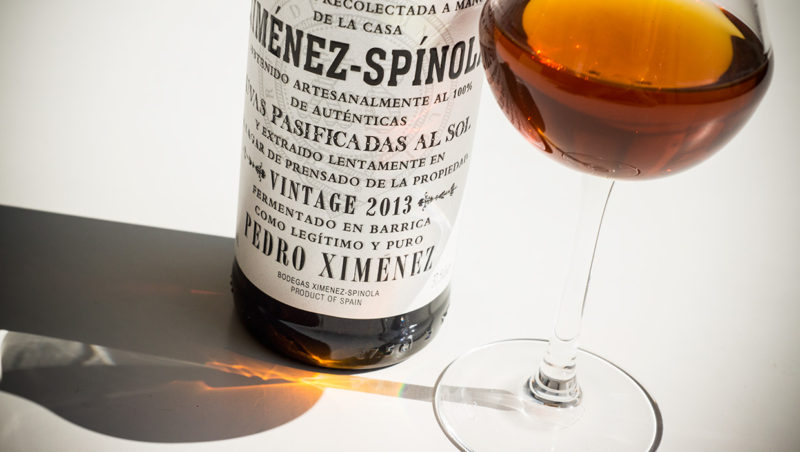 Published on September 8th, 2015 | by Ruben
0
Pedro Ximénez Vintage 2013 (Ximénez-Spínola)
Ximénez-Spinola is a small and peculiar bodega because it focuses entirely on wines made from Pedro Ximénez grapes. Most bodegas around Jerez stopped growing PX many years ago and nowadays production is centered in Montilla-Moriles.
Part of the yearly production is set aside to mature as a vintage wine, although we should note that the wine is unfortified and sold young, which makes it a little different from what we tend to expect from a classic vintage sherry. We're trying the latest release, the Vintage 2013.
It is naturally sweet PX, made from uvas pasificadas (raisined grapes) that are dried in the sun before they are slowly pressed. Because of this, the yields are as low as 200 litres of must per tonne of grape. The wine is fermented and matured in small American oak barrels (not the traditional butts) for three months.
PX Vintage 2013 (12%, Ximénez-Spínola 2013, 37,5cl, 12.976 btl.)
Nose: extremely juicy, with huge notes of apricot jam, yellow prune compote and ripe honeydew melon. Quite intense yet with a certain lightness to it, with hints of orange oils and lemon peel.
Mouth: fresh and bright, with medium acidity that balances the sweetness. Apricots and tons of Spanish membrillo. Slowly becoming darker (prunes and dried figs) and moving towards cocoa and hints of sweet coffee. Light marzipan. Long, mellow finish.
Availability: hard to find because of the low yields. Around € 15 in Spain, up to around € 23 in the rest of Europe.
Summary: This Vintage 2013 combines the typical lusciousness of P.X. with a bright, refreshing lightness. Pleasantly young and not too cloying, which makes for an excellent dessert wine.