Bodegas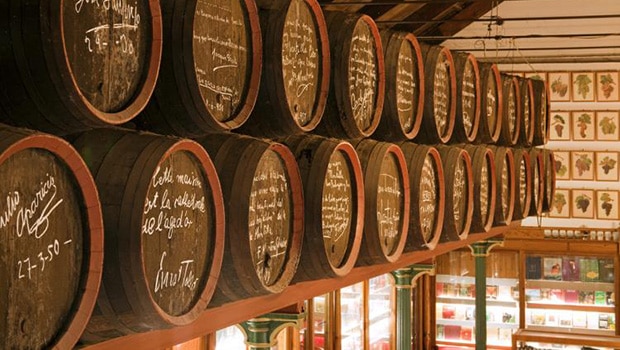 Published on January 13th, 2014 | by Ruben
0
Toro Albalá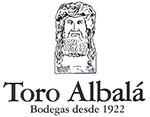 In 1844 Antonio Sánchez Prieto starts to produce and age wines in La Noria, a very small village near Almería. The focus of the early years is mostly on Fino wines. Then in 1922, Jóse Mª Toro Albalá restored the former electric power station of Aguilar de la Frontera, some 50 km from Córdoba, and moves the winery to this 14.000 m² place. This is the beginning of Bodegas Toro Albalá. The electric power station is a building with subterranean tunnels, perfect for the ageing and conservation of dry wines – hence the name Eléctrico still in use for some of their wines.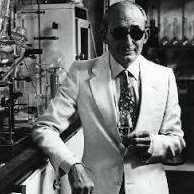 Around 30% of the grapes used come from their own vineyard and 70% from associated growers. Currently the bodegas are filled with approximately 6000 barrels, some of which contain the oldest wines available in Andalucía. The average annual production is around 300.000 bottles, of which 35% is exported. In fact Toro Albalá is one of the bodegas in Montilla with the best exposure outside of their home country.
The current owner Antonio Sanchez Romero is an expert in the Pedro Ximénez grape but also in the history of his region. He has a small archeological museum of around 4000 pieces, collected from the vineyards. Antonio is also an oenologist, alchemist and inventor.
Bodegas Toro Albalá is one of the driving forces of the D.O. Montilla-Moriles, the neighbouring region of the D.O. Jerez-Xérès-Sherry. Nowadays the focus is on sweet Pedro Ximénez wines.
Toro Albalá wine range

Bodegas Toro Albalá produces different styles of wine, some completely dry and others intensely sweet. Interestingly all of them are based on the Pedro Ximénez grape.
Joven Eléctrico, a young, dry table wine
Fino Eléctrico del Lagar, a Fino bottled from Solera, around 10 years old (50cl.)
Fino Eléctrico En Rama, an unfiltered Fino, around 5 years old (37,5 and 75cl.)
Poley Amontillado, Poley Oloroso (around 15 years old), Poley Cream PX (around 10 years old)
Amontillado Selección 1971, Amontillado Selección 1965, Amontillado Marques de Poley 1951
Don P.X., a whole series of vintage sweet PX wines. Mostly younger versions: 2008, 2009, 2010…
Don P.X. Reserva, these are the older vintages, aged 25 years and up. Some of the available vintages are Don PX 1985, 1983, 1981, 1976, 1966, 1965 and 1962.
Don P.X. Ginés Liébana 1910, bottled in 2006, probably one of the oldest wines available in Andalucia. A limited edition of 1490 bottles.
Don P.X. Convento Seleccion 1946, made from the first harvest after World War II and bottled in 2011. A vintage wine that received 100 points from Richard Parker (the first sweet wine ever to get this score).
They also have gourmet products like olive oil, dry vinegar, balsamic vinegar, arrope (a syrup made by reducing Pedro Ximénez most) and liquid salt.
Contact
Avda. Antonio Sánchez, 1
Aguilar de la Frontera
14920 Córdoba – España
www.toroalbala.com
Visits possible by appointment.