Fino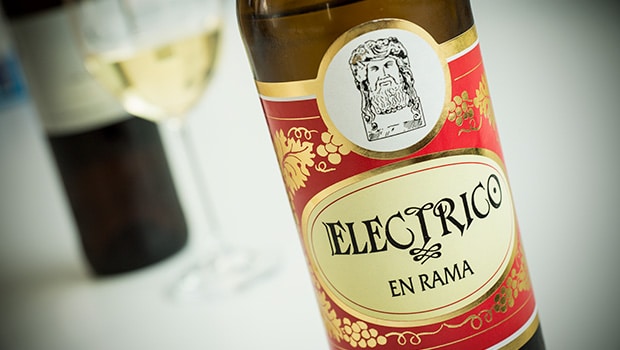 Published on January 10th, 2014 | by Ruben
1
Fino Eléctrico En Rama (Toro Albalá)
Eléctrico En Rama is a dry Fino produced from Pedro Ximénez grapes
The bodega Toro Albalá is located in the D.O. Montilla-Moriles area. Although this neighbouring region can't name their wines 'sherry', technically they produce very similar wines. Montilla-Moriles has a bigger emphasis on the Pedro Ximénez grape though. In fact most of the P.X. base wines that are used in the D.O. Jerez-Xéres-Sherry are produced in the D.O. Montilla-Moriles and then sold to Jerez bodegas where they are matured.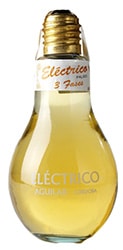 While Pedro Ximénez usually means very intensely sweet wines, it's interesting that this (completely dry) Fino is also produced from Pedro Ximénez grapes, contrary to the classic Jerez Fino which is produced from Palomino grapes. Also, with this Fino Eléctrico En Rama, Toro Albalá is following the trend of en rama bottlings, presenting their wines with minimal filtration. It is matured for around 5 years in a solera. There is also a fruity Eléctrico Joven, an Eléctrico del Lagar of 10-12 years, as well as a curious Fino Eléctrico En Rama en Bombilla, basically the same wine bottled in a 75cl lamp bulb… Electric Fino indeed.
It has a very light colour, especially for an en rama bottling.
Electrico En Rama (15%, Toro Albalá 2012)
Nose: a slightly strange nose if you're used to Jerez Finos. It shows cider apples and a softly yeasty white bread aroma (including some of the sourness that industrial pan de molde or milk bread can have). Also quite some metallic notes. Salted almonds. In the background there is also a light spiciness as well as some coastal notes (dried seaweed). Faint liquorice root as well.
Mouth: medium intensity, on the dry side, although there are a few fruity aromas in the background (apples and apricots) and a good acidity. It evolves to a fairly zesty, slightly bitter citrus profile (grapefruit) with salty notes. Not very complex. Medium finish.
Availability: only available in Spain as far as I know (try Grau Online). Around € 7.
Summary: Eléctrico En Rama sits in between a regular white wine and a classic Fino de Jerez, with a slightly unique flavour profile that works well as a table wine. Relatively soft, whereas I'd expect more power from a Fino En Rama.