News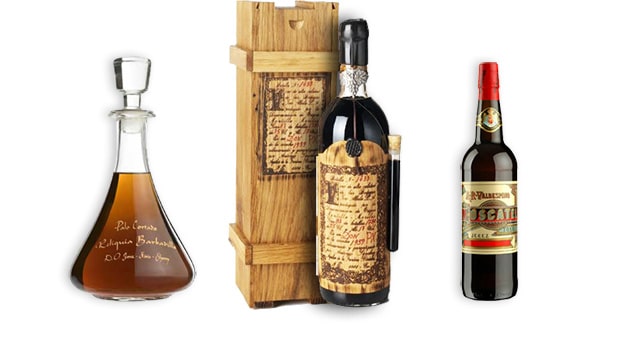 Published on September 3rd, 2013 | by Ruben
1
Parker gives three sherry wines 100 points
Even though the Parkerization has been criticized extensively, Robert Parker is still the most influential wine critic in the world. Until now, only a handful of Spanish wines (Pingus, Contador…) were able to achieve the maximum score of 100 points in his magazine The Wine Advocate. Now, for the first time, three sherry wines get to the highest rank at the same time. No doubt this will be a significant impulse for the sherry market, especially in the USA.
These are the three sherries that are now part of Parker's 100:
Barbadillo Reliquia Palo Cortado
The only dry wine of the trio. It comes from a solera of 120 casks that was constructed around stocks bought by the Barbadillo family around 1850. It is bottled from the last scale of the solera – younger versions from other criaderas are also available. Easily € 250 or more if you can find one. Update: after the Parker score you won't find it under € 500.
Toro Albalá Don PX Convento Selección 1946
A Pedro Ximénez wine that is actually from the Montilla-Moriles region. A vintage PX produced in 1946, from the first harvest after World War II, and bottled in September 2011. This house has several old wines that are quite similar. Never seen this one for sale, but the 1947 is around € 120. Update: the 1946 is just over € 200.
Valdespino Moscatel Toneles
This is probably the oldest Moscatel on the market, believed to be 80 to 100 years old. Only 100 bottles are extracted each year from one single cask. Very hard to find – over € 100 for a small 37,5 cl bottle.
Apart from these wines, several sherries were given 99 points:
Pérez Barquero Solera Fundacional 1905 Amontillado
Valdespino Coliseo Amontillado VORS
Valdespino Cardenal Palo Cortado VORS
And four more wines were given 98 points:
Barbadillo Reliquia Amontillado
Equipo Navazos La Bota de Palo Cortado n°41
Pérez Barquero Solera Fundacional 1905 Pedro Ximénez
Valdespino Niños Pedro Ximénez VORS
As a side note, this is the first time Luis Gutiérrez scored wines for The Wine Advocate, as the new man in Spain for Parker.