News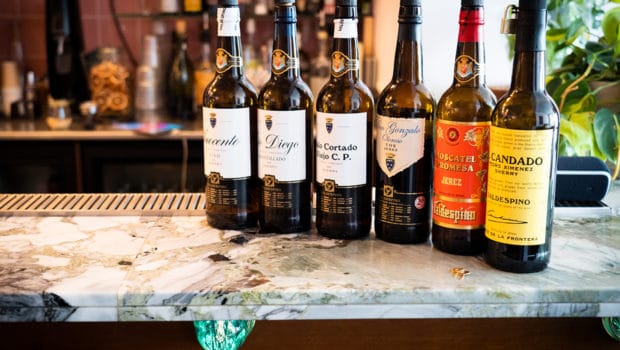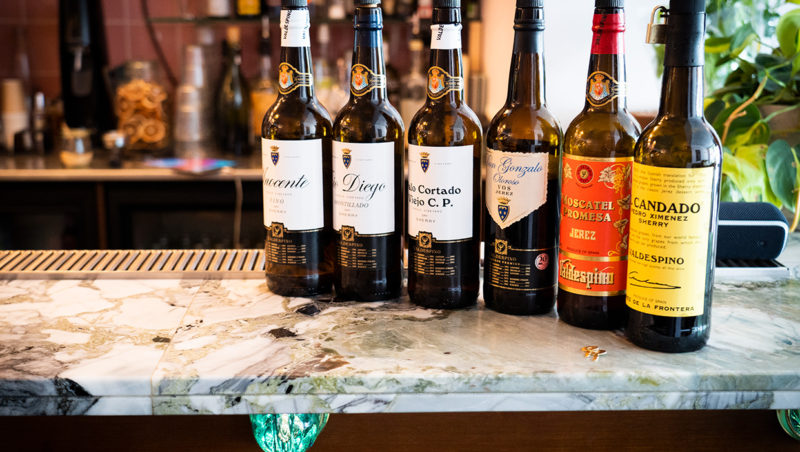 Published on June 18th, 2019 | by Ruben
0
Valdespino masterclass in Belgium
Just like in other markets, sherry sales in Belgium have fallen significantly from just under 2 million litres (15 years ago) to around 750k litres. We have always been in the top-5 of export markets and a really unique market in the sense that traditionally up to 90% of sales are Fino and Manzanilla, which is the highest percentage of all markets by far. Spain is drinking around 75% of biologically aged sherry, especially Manzanilla, half of which is sold during the ferias; in other European countries this is less than 30%. However sherry is still a niche product and popularity is low – a situation that's difficult to change.
It is good news then that one of the biggest  spirits importers in our country The Nectar has announced to import Valdespino. For this occasion export manager Ignacio López de Carrizosa came to Belgium to host a masterclass on sherry. The Nectar has a strong influence in the Belgian cocktail scene and they see big potential for sherry in this area, so it was no surprise that the event was hosted at the young bar Chez Ta Mère and that most of the attendees were bartenders.
In my bodega profile you'll find some basic information and the history of Bodegas Valdespino so I won't go into this again.
It's always a joy to try Valdespino sherry, and here's what came out of Ignacio's bag:
Fino Inocente
One of the benchmark Finos, unique in so many aspects. The only Fino fermented in oak barrels (like in the old days), a single vineyard wine (Macharnudo where they own 250 ha, 18 of which are used for Fino) and around 10 years of age, much older than standard Finos. A very wide, intense nose full of hay, chalk and almonds, and a bracing, mineral palate with lots of herbs and salinity.
Amontillado Tio Diego
A parallel solera to Fino Inocente, with the same terroir, same grapes and production methods, just a 'slower' solera if you like (only one bottling per year instead of two for Inocente) resulting in an older wine of around 18 years at the time of bottling. A buttery nose with toffee and hazelnut. A sharp contrast with the palate though, where the resemblance with Inocente is stronger: chalky with sharp spices. Both classic wines.
Palo Cortado Viejo CP
A wine that I had in the line-up of the 2015 Sherry Twitter Tasting. A very elegant 25 years old Palo Cortado with fruity sweet and sour apricots and hazelnut on the nose, and a great balance of acidity and roundness on the palate. One of my favourites.
Oloroso Don Gonzalo VOS
Another wine that I really need to review soon. Around 25 years old, made with grapes from Carrascal. I love the polished wood on the nose, waxy and almost petrol-y. Rich fruits underneath. Really dry on the palate, with a high acidity and intense spices. A slightly tense Oloroso but I love it.
Moscatel Promesa
A very floral and fairly light Moscatel of 8 years, with plenty of bergamot and orange marmelade on the nose, and lots of honey on the palate, as well as a light acidity. For cocktails I can imagine this is a very versatile ingredient.
Pedro Ximénez El Candado
Also 8 years on average. Classic PX profile, with molasses and dates, as well as some mocha and liquorice on the palate.
After the presentation we we also offered a cocktail based on Inocente and mint, and a classic Adonis, both great examples of what sherry can do in a cocktail.
We're confident the future of sherry in Belgium will get brighter again, with a little help from Valdespino and The Nectar. In any case you will be able to get almost the entire range from Inocente all the way up to Coliseo and Cardenal from one of the many retailers working with The Nectar. The first pallet has arrived and should be distributed soon.