Pedro Ximénez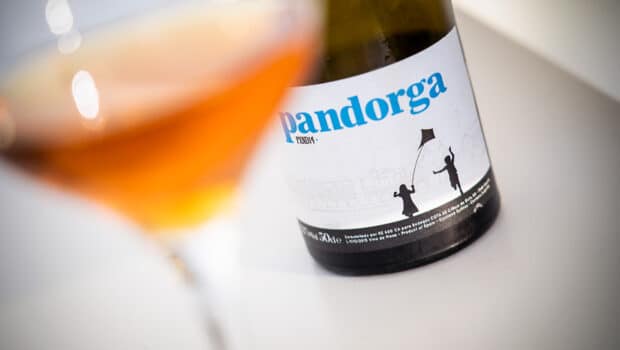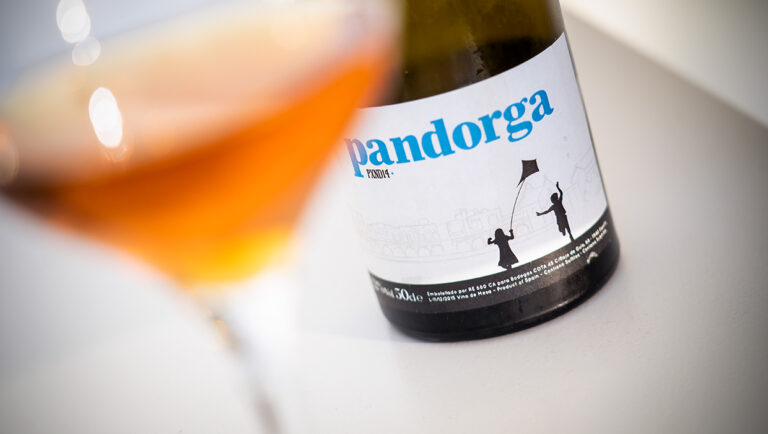 Published on May 4th, 2020 | by Ruben
0
Pandorga 2014 (Cota 45)
I mentioned this wine briefly after a meeting with Ramiro Ibáñez in Belgium and I've opened several bottles already, but somehow it never made it onto the website.
Pandorga 2014 is a Pedro Ximénez wine made in a historic way, with slow fermentation and no fortification (hence not officially sherry). This includes a (slightly) late harvest and asoleo for 10 days. It spent a year in barrel before bottling. The wine has a sugar content of around 200 grams per liter.
The PX grapes for this wine came from the La Panesa vineyard in Carrascal (a name still seen in the famous Fino from Emilio Hidalgo). As always, Ramiro is focusing on the specific character of the vineyard and the vintage, so expect subtle differences each year.
Pandorga 2014 (12%, Bodegas Cota 45, 1200 btl.)
Nose: very, very jammy fruits and honey. All on aromatic apricots, quinces (membrillo) and overripe pears, more than the raisins and dried figs you're getting in a classic PX. Very attractive and closer to a grains nobles, even with a certain aromatic, floral touch of a Moscatel dorado.
Mouth: very similar idea, very fruit-forward and vibrant, with a nice velvety texture. Liquid jam really. Apricots, apple compote, quinces. Tinned pineapples perhaps. Honey coated almonds. Sweet but with a balanced acidity. Perhaps the lightest hint of pepper and caramelized sugars. Superbly fresh until the end, this is not too sticky at all.
Availability: this first edition is long gone but Ramiro has made a new edition in subsequent years, which you may still find in stores.
Summary: One of the most juicy and fresh Pedro XIménez wines I've come accross. Fragrant, with good acidity and a lovely jamminess. Closer to a Moscatel in a way. Perfect with dessert or with blue cheese, but great on its own too.